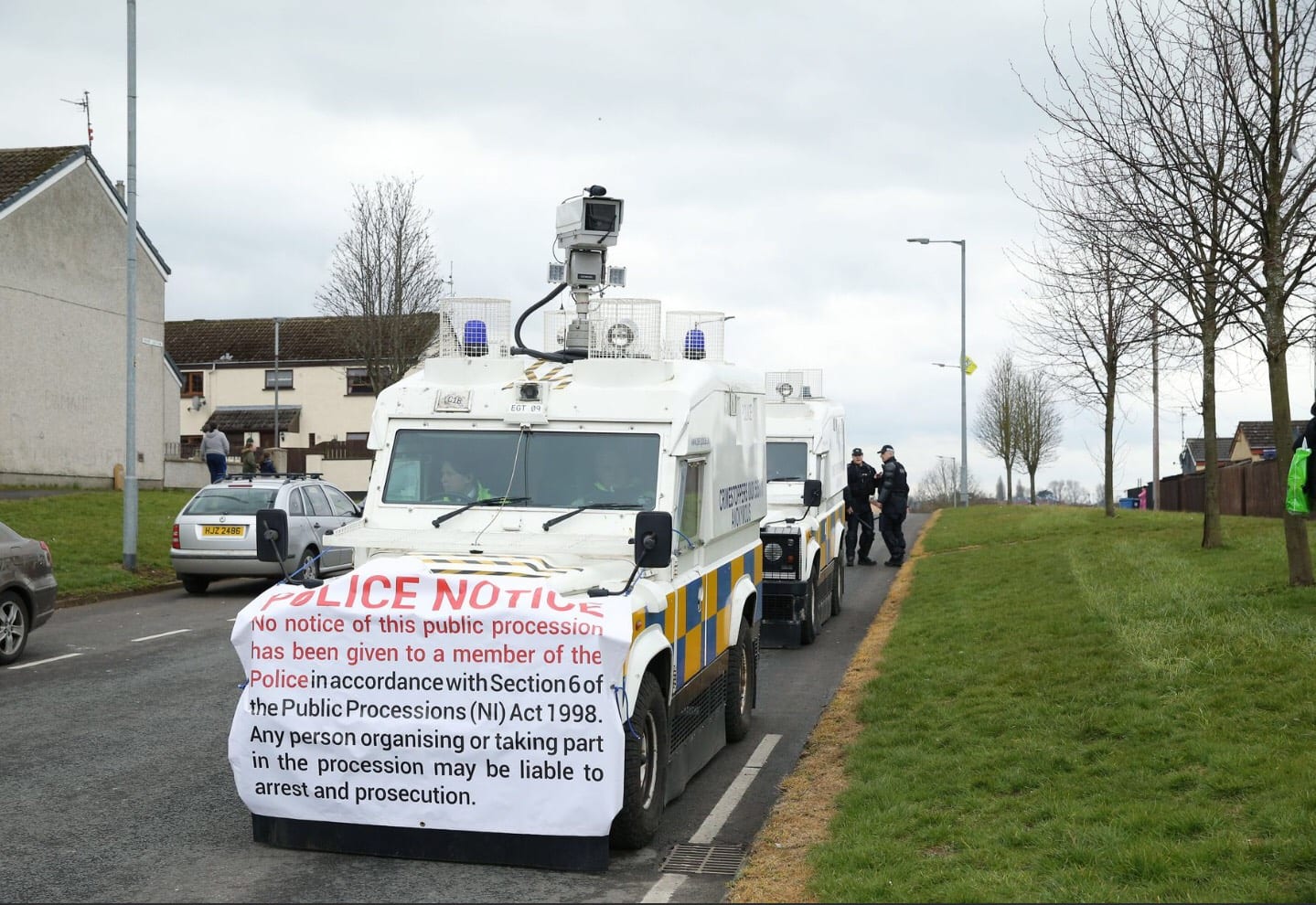 An annual Easter parade in Lurgan, organised by Republican Sinn Fein, passed off without incident, police have confirmed.
PSNI crews attended the event at the Edward Costello memorial in Lurgan's Kilwilkie estate this afternoon (Saturday).
Chief Inspector Jon Burrows said: "Evidence Gathering Trucks were in attendance and we will take some time to review the footage.
"However, we are pleased that the event passed off peacefully without disorder and that unlike previous years at this event there was not an un-notified procession along Levin Road and that no persons were wearing face coverings."
Violent scenes erupted last Eater during the annual parade.
Eight masked men dressed in paramilitary-style uniforms were arrested for taking part in the march on Levin Road.
A ninth person was arrested on suspicion of assaulting a police officer and obstruction.
A woman was injured during the disturbance and was taken to hospital.
Sign Up To Our Newsletter