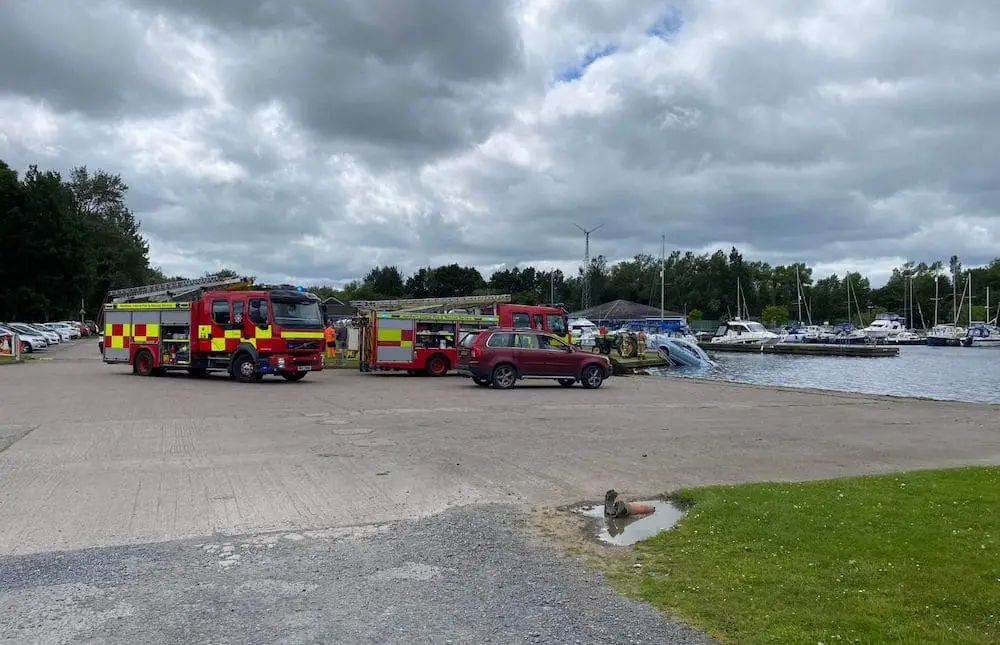 A car, with a person inside, has plunged into the water at Kinnego Marina.
Emergency services are currently dealing with the situation this afternoon with police describing the incident as "ongoing".
Fire crews from Lurgan – who received a call shortly before 2.30pm today (Monday) – are also on the scene.
It is understood there is one female in the driver seat, however, according to one eye-witness on the scene, she appears to be responsive to those helping her.
A police spokesperson said: "Police and other emergency service colleagues are currently dealing with an incident during which a car entered the water in the Annaloist Road area of Lurgan.
"There are no further details at this time."
An NIFRS spokesperson also confirmed attendance at present saying: "Firefighters are at the scene of an ongoing incident."
Sign Up To Our Newsletter