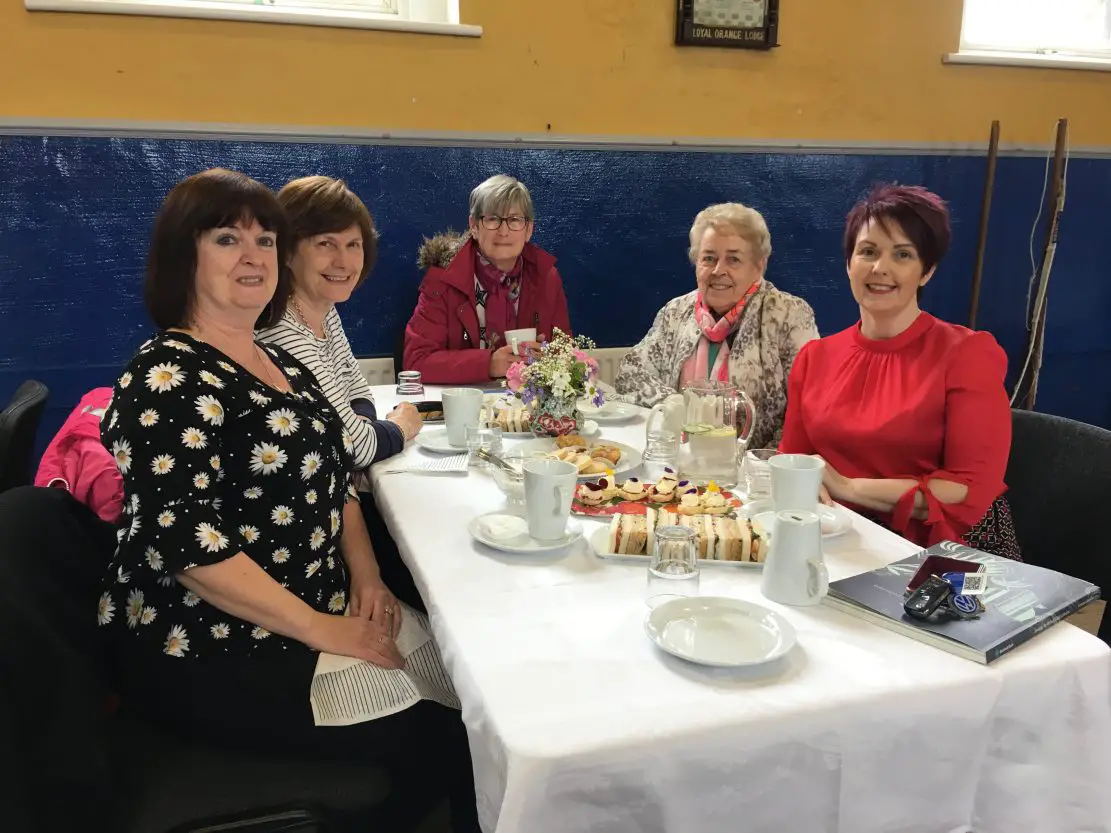 A tea party for the Donaghcloney community has taken place to celebrate the history of linen manufacturing in Donaghcloney Orange Hall.
It comes after an intensive research project and number of roadshows organised by the Belfast School of Art at Ulster University once they salvaged a number of historic William Liddell & Co glass plates from a disused mill in Donaghcloney.
The plates, which were originally used as part of a filing system to document the linen manufacturer's customers, date back as far as 1919, and were donated to Trish Belford, at Ulster University who began a research project into their history, funded by the National Lottery Heritage Fund.
Around 1600 plates were found featuring patterns for napkins and tablecloths from hotels, cafes, clubs, societies, airlines and restaurants around the world including names such Raffles of Singapore, the Waldorf Astoria, the White Star Line and the Ritz London.
The William Liddell & Company mill in Donaghcloney was opened in 1866 by William Nicholson Liddell and quickly became one of the largest jacquard weaving company in Ireland; even famously supplying the tablecloths of the RMS Titanic back in 1912.
In 1973, the William Liddell Company merged with William Ewart & Sons and became Ewart Liddell, ending one of the largest rivalries in linen trade history. During the 1980's, the brand's linens could be found in luxury department stores such as Harrods, House of Fraser and even Bloomingdales in the US.
Trish and her team carried out a series of roadshows in the Ulster Folk and Transport Museum, Lisburn Library and Donaghcloney Orange Hall in order to hear the stories and see the artefacts collected by those who worked and lived in the area at the time.
A number of books have also been created to coincide with the project documenting just a few of the designs amongst the plates, which show the various uses and prestigious customers the linen company had and showcase the plate designs.
These have been funded by the current reincarnation of the William Liddell Company; Vision Support Services, now a global supplier and distributor of specialist, luxury and performance textiles to some of the most famous names in the global hospitality market and who still carry the Liddell name, though now in the form of its luxury linen brand as opposed to an operating company.
Sign Up To Our Newsletter