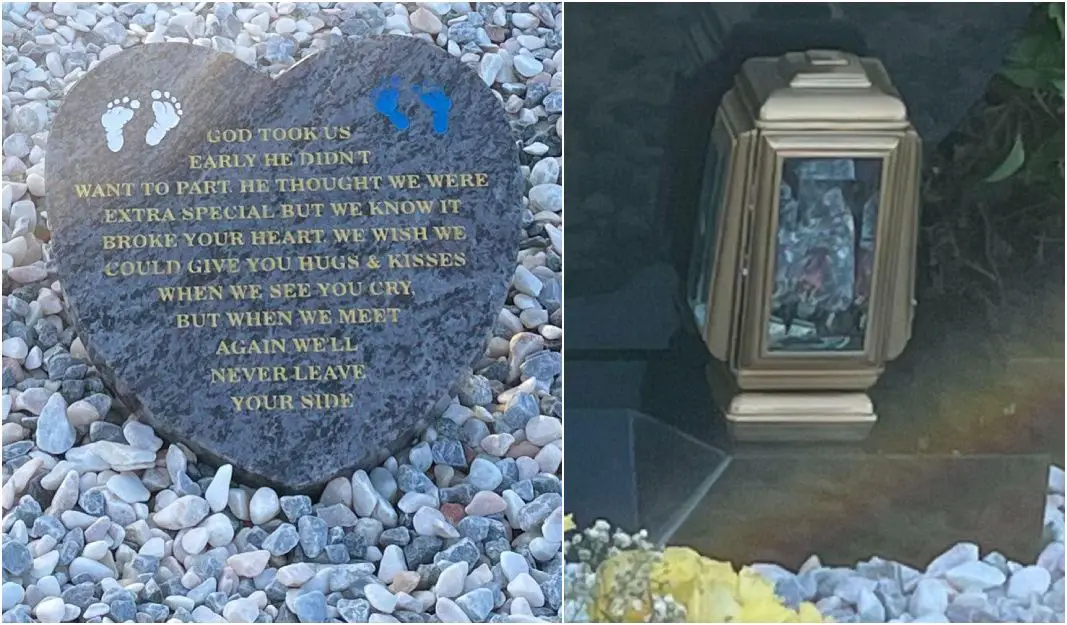 A Magheralin woman has spoken of her devastation after a precious personally-designed marble heart was stolen from a baby's grave on Friday evening.
It was one of two items stolen from a grave in Kilwarlin on Friday evening between 3.45pm and 8.30pm. The second being a lantern.
Magheralin Community Association issued an appeal via social media for anyone to help with the investigation which is now being handled by the police.
"The graveyard would have been busy with people coming and going, so hopefully someone noticed something," they wrote.
"This grave is on the right hand side along the hedge, and may be picked up by a dash cam entering / leaving the cemetery, which may help us to pinpoint the time they were taken, if we can determine if they were on the grave at specific times."
Anyone who seen anything can contact the PSNI by phoning 101, quoting crime reference number 736/030623. This case is being handled by Lisburn Police. Alternatively, for anyone familiar with the grave, please contact any family member. We would be most grateful for any help they can provide.
The incident has been met with understandable public revulsion.
Collette Rice wrote: "Sometimes there r just no words. I am truly devastated. The heart in particular is unique and something I designed. Hopefully someone can help me to get answers."
DUP MLA Jonathan Buckley commented: "It's hard to believe that someone would stoop so low as to steal something sentimental from a grave."
Another person wrote: "That's the most despicable thing I've heard in a very long time. Those responsible should hang their heads in shame."
Another added: "An absolute low life…..may the hand that took them shrivel up and wither away!"
While one person simple said "there's a special place in hell for someone like that".
Sign Up To Our Newsletter