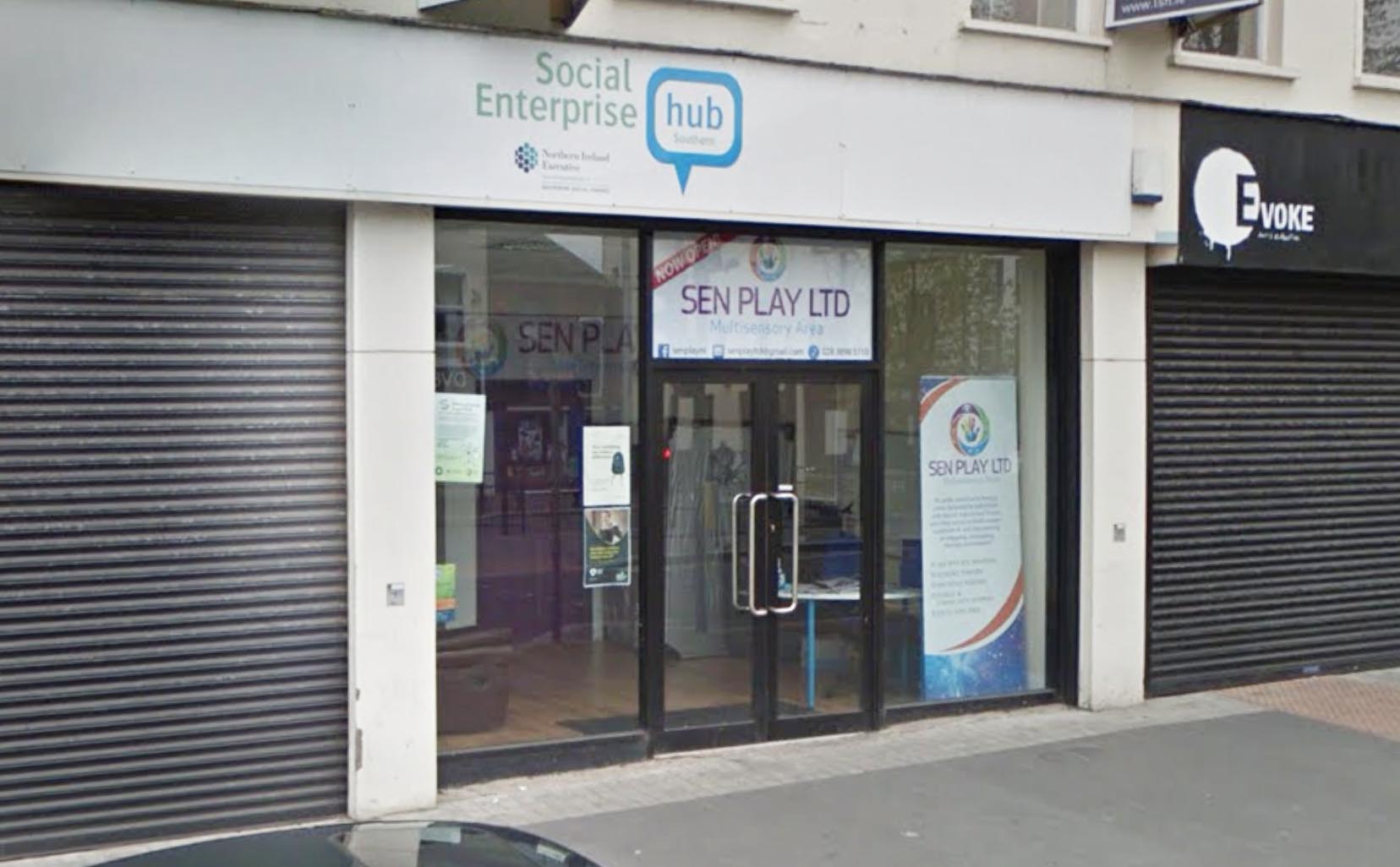 Council will decide tonight (Tuesday) to whether or not to pledge £20,000 towards a valuable Co Armagh community hub – a decision which could keep its doors open for another 12 months.
A report, which will go before Armagh City, Banbridge and Craigavon Borough councillors this evening (Tuesday), will recommend that they approve the cash injection for the Social Enterprise Hub in Lurgan.
The report states that the Hub building is an "important part of the Social Enterprise Provision in the Borough as it is a visible resource that is used by a variety of groups".
In 2017 funding was paused as the programme completed its three year cycle and due to the current suspension of the Northern Ireland Assembly plans for a new programme are currently being held in limbo.
There are new potential projects appearing on a weekly basis and still high demand for mentoring support from the Social Enterprise Hub.
The Hub building is open and used by social enterprises every day with several using the building as a base including Madlug, Kettle of Fish, Senplay, Karma, Healthy Kidz and a Russian language school.
In addition, they have enquiries at least four days per week from people who call in looking for help, advice and support.
While The Hub will be actively working with a range of community and enterprise groups to explore sustainability
and alternative funding purposes, council officials believe the funding is imperative to keep the doors open.
And tonight, councillors will decide whether or not to recommend the £20,000 boost when the Economic Development Committee sits in Craigavon.
Sign Up To Our Newsletter