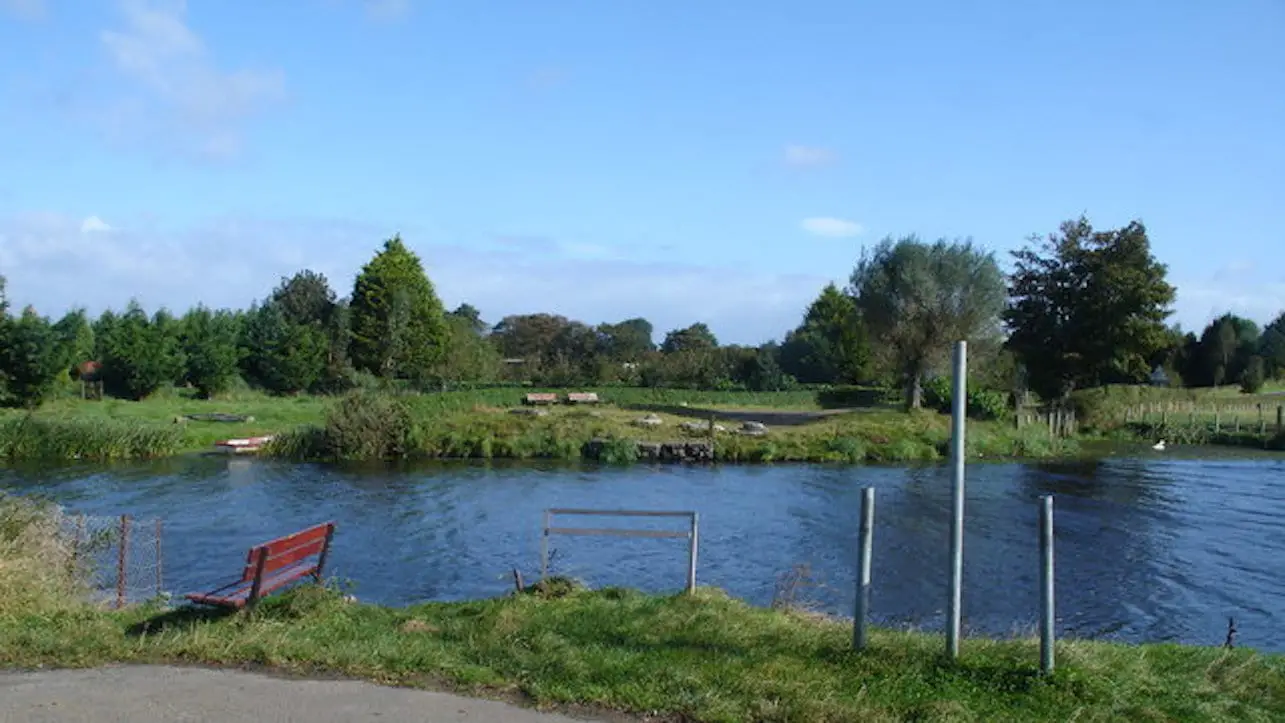 Council will be tonight (Monday) urged to consider plans to install a footbridge in the Bannfoot, on the edge of Lough Neagh.
For years, there has been an ongoing campaign to have a gruelling 18-mile round trip for cyclists cut to just three with the introduction of the bridge.
Maghery and Bannfoot lie just three miles apart along the line of the Columbkille Road, however, to get from A to B requires a round trip of 18 miles by bicycle, or 16 miles by car using the motorway.
Tonight, an SDLP Notice of Motion, will be put before full council for consideration.
That motion asks Council to note the "strong support from community in Craigavon, Upper Bann and the wider community for the installation of the footbridge in Bannfoot".
It adds: "This lack of a cross into pedestrians and cyclists mean around trip of over 16 miles. Given strong growth of cycling in the area, completion of such a connection would greatly benefit the area.
"Council therefore agrees to investigate, in partnership with the statutory agencies, options for consideration and development which would reinstate an access in the area.
"This investigation should also include consultation with the local community and potential users. That this is referred to the appropriate committee for action and a report brought back to the council in due course."
Previously, the organiser of the popular Lap the Lough event, Stephen McNally, said the traffic-free bridge could eliminate the need to travel through Portadown town centre, as well as link rural communities in the area.
"It would be a much safer, quicker, quieter and picturesque crossing than navigating through Portadown town centre," said Mr McNally.
"There are over 20 cycle clubs within 20 miles of the Bannfoot area and probably a further 50 clubs within regular striking distance, but none venture this way because crossing isn't an option; cyclists like a loop.
"Potentially that's 5,000-plus regular cyclists of all ages, abilities, backgrounds, including youth and families who could be crossing at the Bannfoot producing no emissions, no noise and no impact to the roads or the local community.
"I understand there may be concerns from local residents but they can look toward the bridge at Maghery, operating now for 10 years. It's been transformative for the area with walkers, cyclists and anglers crossing daily and no negative impact whatsoever.
"A footbridge at Bannfoot would make the Loughshore Trail a much better proposition for tourists too – like many local cyclists they've had to deal with the incredulity of cycling to the Bannfoot expecting a bridge – there's permanent proof with one sorry fellow on Google Maps shown turning back in dismay."
Sign Up To Our Newsletter