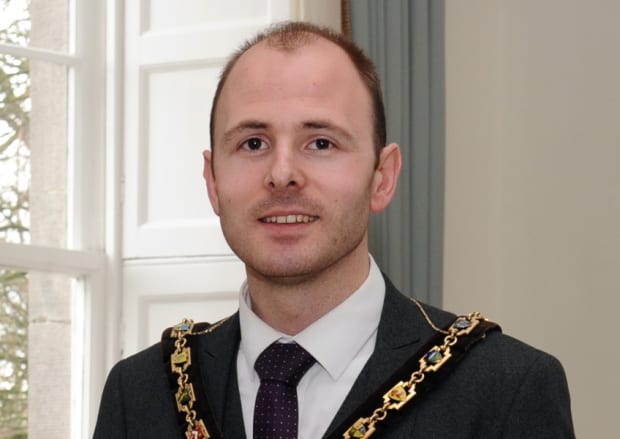 The Lord Mayor of Armagh, Banbridge and Craigavon, Councillor Darryn Causby has condemned the firing of a shot, petrol bombs, bricks and paint bombs last night towards the PSNI as they dealt with a security alert.
Police say officers came under sustained attack for a number of hours with more than 100 petrol bombs thrown at cordons in the area of the Lake Street alert.
Twenty-five paint bombs, bricks and other masonry were also thrown by a large and aggressive crowd who gathered at around 9pm and remained until the early hours of the morning.
Fortunately no police officers or members of the public were injured but a number of police vehicles were damaged.
The Lord Mayor, speaking this afternoon, said: "I completely and utterly condemn the violence perpetrated last night towards the Police as they were trying to deal with a serious security alert at Lake Road.
"I am completely aghast at the blatant disregard these people have for our Police Service and it is extremely fortunate that we are not dealing with serious injuries or death today.
"I know this is not the will of the local people and it is disgraceful that a small minority are able to wreak such carnage on our town.
"There is no room in our progressive and peaceful society for attacks like this and I would encourage anyone who has any information, no matter how insignificant it may seem, concerning the perpetrators to contact the local PSNI without delay.
"It is imperative that those responsible for this reckless behaviour are brought to justice."
Sign Up To Our Newsletter