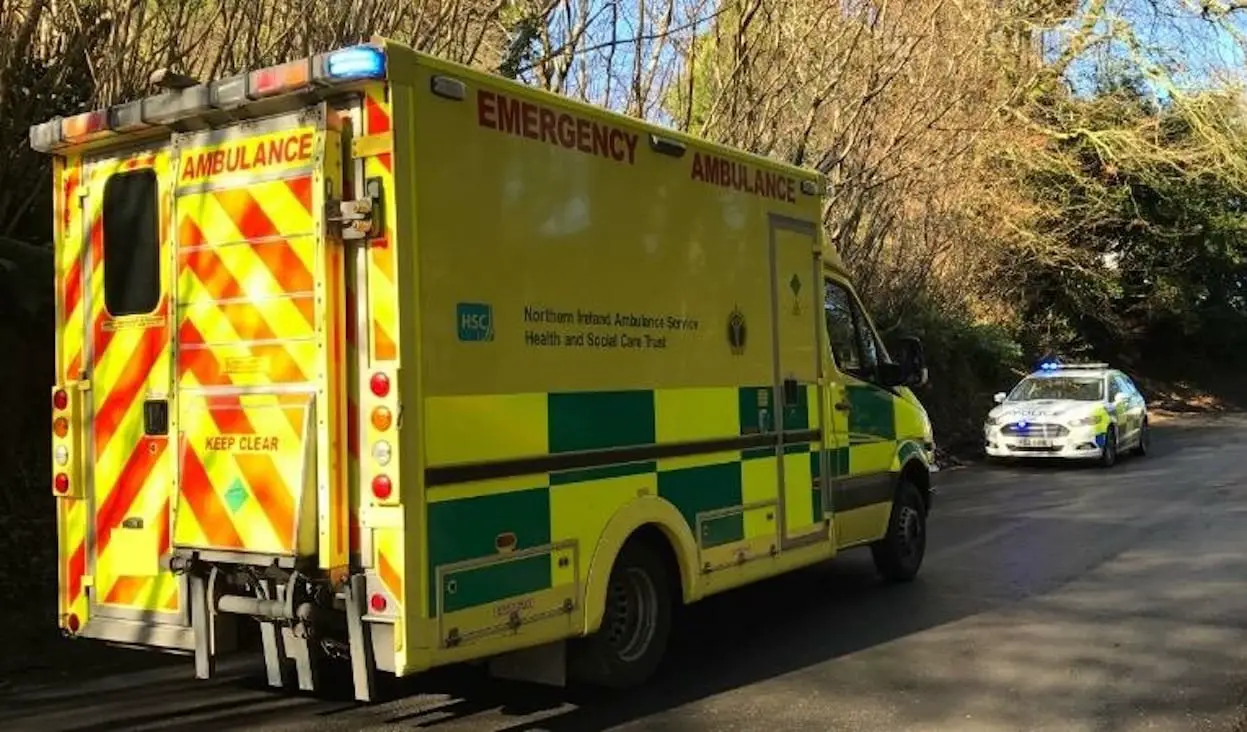 A man who spat at both a police officer and a member of ambulance personnel has been sentenced to four months in prison.
Sentencing the 21-year-old, the district judge commented: "Assaulting a member of the Northern Ireland Ambulance Service who was there to provide medical assistance is reprehensible."
Alex Ioanovici, of no fixed abode, pleaded guilty to disorderly behaviour, criminal damage, two counts of assault on police and assaulting an ambulance worker at Craigavon Magistrates' Court on Friday.
Prosecution outlined that on December 3, at around 7.30am, police received report of an ongoing disturbance and then a further report of two males fighting in the vicinity of Hamilton Street, Lurgan.
When police arrived, the defendant was standing on the street without a top on and was aggressive and shouting.
Police tried to engage with Ioanovici but he continued to shout and make threats to the police, stating that he would fight them.
The defendant was arrested for disorderly behaviour and placed in the rear of a police vehicle. Whilst he was inside he spat in the vehicle and was further arrested for criminal damage.
Whilst being conveyed to custody, Ioanovici continued to be aggressive and grabbed a constable's arm and swung his head towards him in an effort to headbutt him.
The defendant was detained at Lurgan custody suite. At 8.30am police were tasked to assist him as he was in a heightened state of agitation, shouting at officers and custody staff.
Ioanovici spat at one constable, landing on his right leg and boot.
At 9am ambulance crew were tasked to attend custody to treat the defendant. He continued to show aggression and was verbally abusive to ambulance stuff.
A member of ambulance staff was attempting to connect an ECG bleed to Ioanovici when he leaned forward and spat towards her face, with it landing at the top of her hairline.
Ioanovici went on to spit at the same constable once more, this time connecting with his forehead.
When interviewed, the defendant made admissions to spitting at police during the incident and accepted being aggressive due to being put in handcuffs, but stated he could not confirm whether he spat at ambulance staff, which he blamed on his level of intoxication.
Defence barrister David McKeown stated: "This is completely inexcusable. I don't even want to try and start to excuse it. This was disgusting and he recognises that."
The barrister commented that his client had felt "wronged" by his arrest as this occurred after a fight with another individual, but he added that Ioanovici was now remorseful and accepted he had "behaved completely inappropriately".
Mr McKeown pointed out that his client had been in custody since December 3 and that this was his first conviction in Northern Ireland, where he has lived for the past three years.
District Judge Bernie Kelly stated: "This was a fairly nasty incident. In no way detracting from the treatment he meted out to the police officers, assaulting a member of the Northern Ireland ambulance service who was there to provide medical assistance is reprehensible."
The defendant was sentenced to four months in prison for the offences before the court.
Sign Up To Our Newsletter