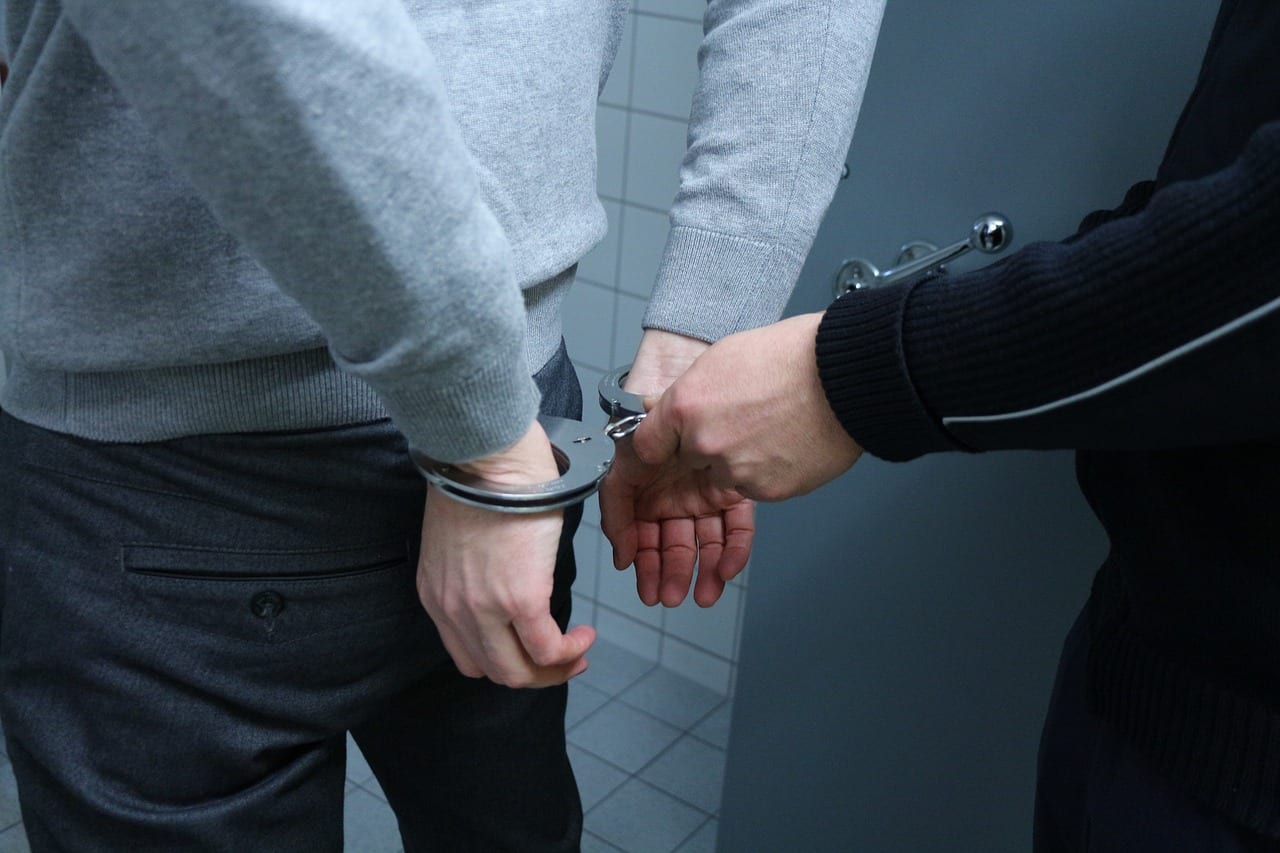 A Lurgan man who spat blood in the face of a police officer after being tasered has been sentenced to nine months in prison.
The 23-year-old received the sentence after he admitted to a litany of offences, which dated between December 26 last year and April 3 this year.
Appearing on videolink from prison, Jonathan Barton, of Alexandra Square, pleaded guilty to four counts of criminal damage, two counts of disorderly behaviour, resisting police, eight counts of assault on police, possession of an offensive weapon in a public place and handling stolen goods at Craigavon Magistrates', on Friday.
It was heard that these offences were accrued by the defendant over four separate incidents.
Outlining the facts in chronological order, prosecution stated that on Boxing Day past, police reported that a door had been damaged on William Street in Lurgan.
CCTV showed two males involved, one of which was identified as the defendant. The damage caused came to a cost of £320.
Then, on February 12, at 8.30pm, police received a report from the Ambulance Service regarding a male who had assaulted a staff member and damaged a defibrillator on Kitchen Hill, Lurgan.
That male was the defendant and court heard how he was then aggressive toward police and had to be restrained.
During this struggle, Barton assaulted three officers and broke a pair of glasses belonging to one of the officers.
The defendant was subsequently arrested by police and taken to Banbridge Custody Suite.
During interview, Barton claimed that he could not remember the incident.
On February 23, police received a report that a Kawasaki scrambler had been stolen from a secure yard on Kilmore Road, Lurgan.
An independent witness told police that same day they had seen the defendant pushing a scrambler at a service station on Francis Street, Lurgan.
Barton was subsequently arrested for the offence of handling stolen goods.
The most recent offence occurred on April 3, when officers on patrol – who were aware that he was wanted in relation to a breach of bail – spotted the defendant on Church Place in Lurgan.
Barton ran away from police but was found in the rear of a property nearby holding a yellow pitchfork across his chest.
He climbed up and sat on top of a wall before proceeding to cut himself with a piece of glass.
Due to concerns for the officers, an Armed Response Unit was called.
The defendant then entered a property, where the occupants had barricaded themselves into an upstairs bedroom.
Barton had to be eventually tasered by police to get him under control; a bite guard had to be put on him after he spat a mouthful of blood on an officer before attempted to bite him.
The defendant was then conveyed to Craigavon Area Hospital, where he had to be sedated in order for him to receive 16 stitches to an injury on his hand.
When interviewed, with regards to this latest incident, Barton made no comment.
Defence barrister Jonathan Browne stated: "His criminal record does him no favours; there are a large volume of offences over a significant period of time – it started about ten years ago.
"He started to consume drugs at a very tender age, at 12, the origin of that is a difficult upbringing.
He added: "From about the age of 20 he has spent a vast amount of time in custody rather than in the community; he is almost more used to a custodial setting.
"He is admitting to everything, this is effectively clearing the decks, he has been in custody since April 3, during that time he has been completely clean, although he has not as of yet been tested for drugs, that is self reported."
District Judge Nigel Broderick stated: "This is a troubled young man who appears to struggle with addiction to drugs, which has subsequently led to certain mental health issues and that, sadly, is reflected in a poor record.
"For a relatively young man, he has 68 previous convictions which have largely resulted in immediate custodial sentences."
Commenting on the most recent offence, the judge said: "I regard that the most serious, given the current situation, to spit blood at a police officer is clearly an aggravating feature of any offence."
Barton was sentenced to a total of nine months in prison for the offences.
Sign Up To Our Newsletter