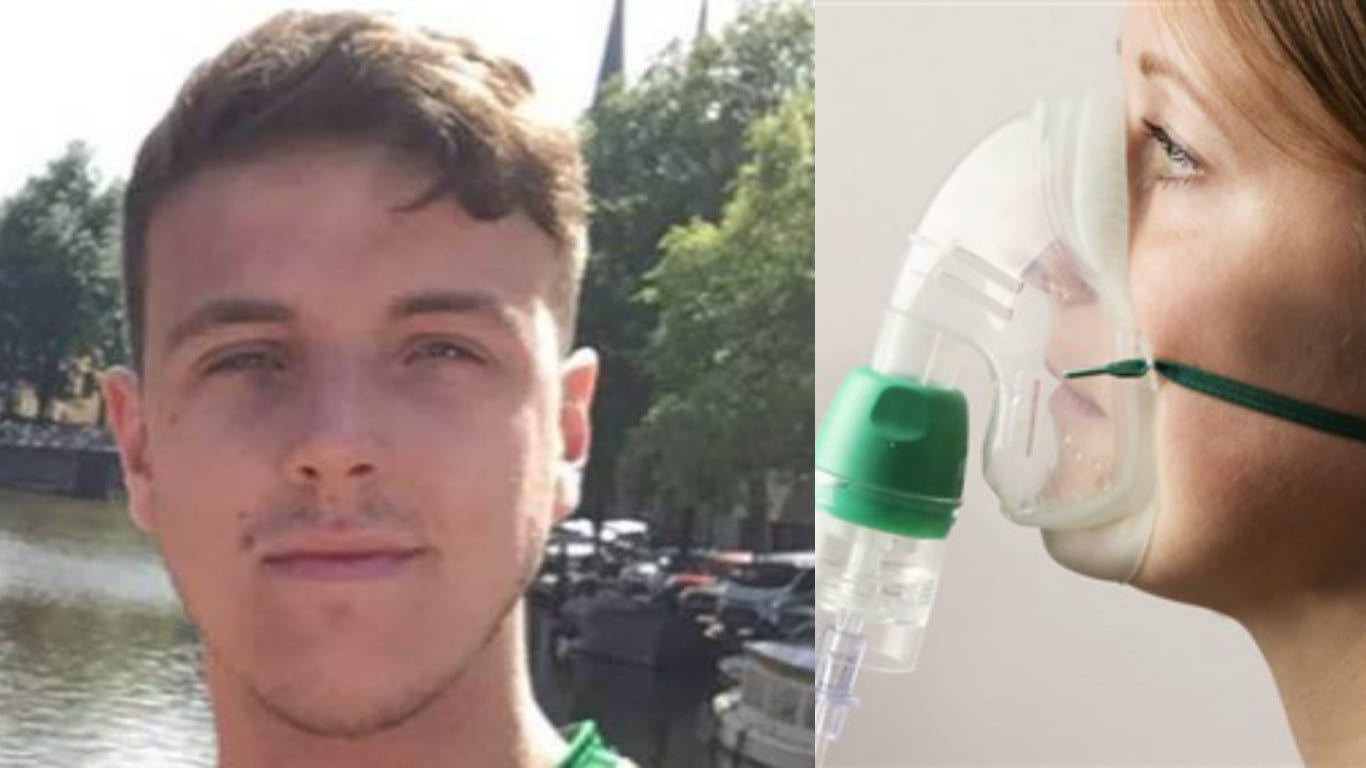 The family of a young Co Armagh man who died as a result of an asthma attack have raised over £2,000 to buy 25 nebulisers for local schools.
The life-saving machines will be installed as part of a drive to help others launched after the death of Tiernan Green in January.
The hugely popular 20-year-old, from Derrymacash, suffered a fatal asthma attack, devastating family and friends.
Mum and dad Donna and Stephen Green – who also have a seven-year-old son Ryan who has asthma – wanted to help others.
In the wake of the tragic loss of Tiernan – a former student of the Southern Regional College in Armagh – the family have dedicated themselves to helping raise awareness of asthma and the need for those diagnosed, especially young people, to manage the condition and to take their medication.
They have also been actively fundraising to purchase nebulisers.
They want to place two in each school and have already raised over £2,000, which will allow 25 to be bought.
Mum Donna said she was glad she was with Tiernan when he passed away, describing his death as "cruel".
Now she wants others to have reassurance with life-saving devices fitted in schools.
She told the Irish News: "I want them in each school to help others, children like my son Ryan who has asthma. He has his blue inhalers in school, but if one day they are not doing justice, then the nebuliser would be there – it works the same, but quicker.
"For me, knowing my son who has asthma would have access to these nebulisers would completely put me at ease, it's going to put other parents at ease too."
To donate and to keep up to date with events and fundraising in Tiernan's memory, www.tiernan-green.muchloved.com
Sign Up To Our Newsletter