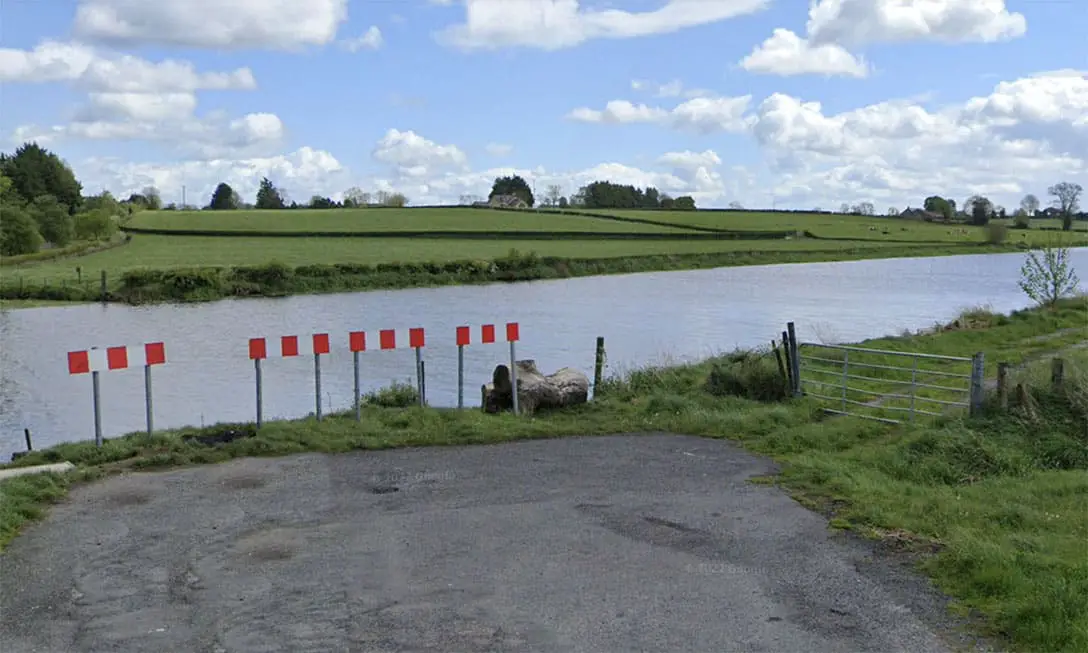 A feasibility study is to take place into a new bridge across the Upper Bann at Bannfoot where it flows into Lough Neagh.
The announcement was made by Infrastructure Minister John O'Dowd.
He said: "In keeping with my department's core values this study will explore the potential for connecting people safely, promoting active travel, supporting local communities, and creating opportunities and sustainable living places."
The study will determine the best solution for a crossing between the Columbkille Road and the Bannfoot Road.
The possibility of a bridge at the Bannfoot has long been discussed.
SDLP councillor Declan McAlinden, who has been lobbying for a bridge for a number of years, welcomed the news.
"The regeneration of this area is something my party and I and other political parties have been actively campaigning on for several years," he said.
"I will be writing to the Minister welcoming this latest development and asking him that the local council must be a key stakeholder in the feasibility study and that it is supported with a project plan and a budget allocation for delivery."
Councillor McAlinden said the bridge would not only complement the work that council and the community have been doing in the area but would "restore  and strengthen natural links between the communities of the Loughshore in two remote areas".
He said a precedent had already been set with the bridge between Tyrone and Maghery over the Blackwater, "which has been transformative for the area with walkers, cyclists and anglers crossing daily and no negative impact whatsoever".
And he added: "Many people in the area can fondly recall the old ferryman Willie Wilson who brought people across the Bann on his ferry for many years".
Upper Bann MLA Eóin Tennyson also welcomed the report.
He said: "A pedestrian bridge where the Upper Bann meets Lough Neagh would not only provide a quick, safe and picturesque crossing and enhance our local cycling network but would also have huge symbolic significance, connecting our people and rural communities along the loughshore.
"The Bannfoot Road and Columbkille Road are only about 50 metres apart but require a 25-minute journey between the two points, but now, we're finally taking the first steps to bridge this gap, and allow seamless travel.
"I had written to Minister O'Dowd upon his appointment to the Department of Infrastructure earlier this year urging action. After years of dedicated campaigning from local residents with so little movement, the commissioning of a feasibility study is an important step in the right direction.
"Alliance will continue to proactively support moves to bridge the Bannfoot and are keen to see this project finally delivered."
Back in 2017, the organiser of the Lap the Lough event Stephen McNally said a traffic-free bridge would cut an 18-mile trip to three miles, as well as linking rural communities.
Sign Up To Our Newsletter