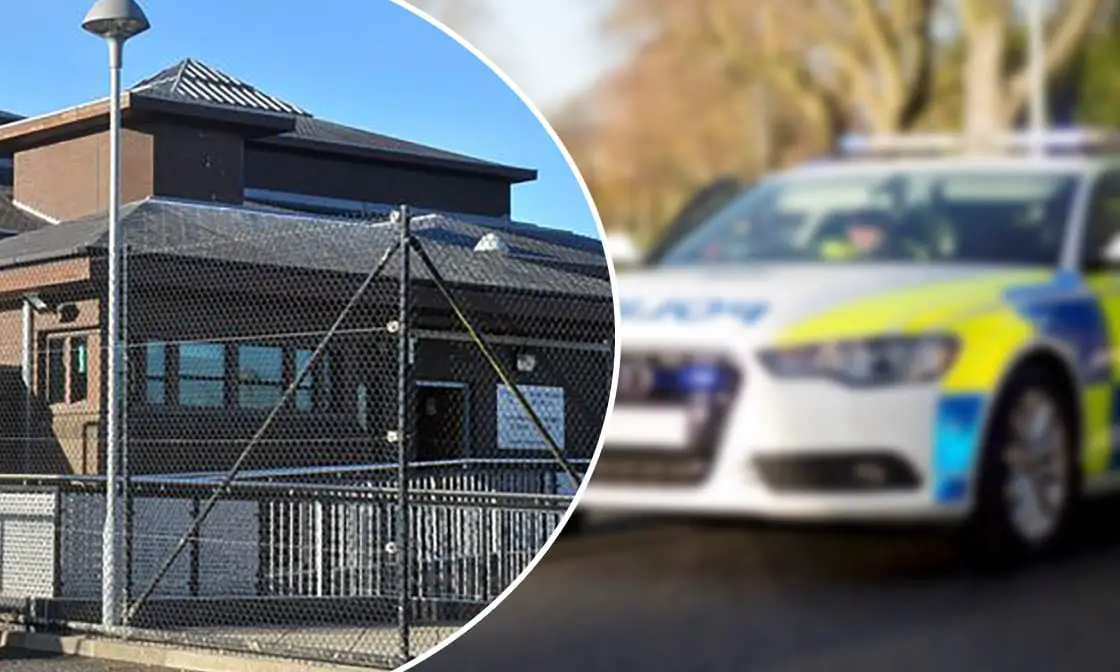 A Lurgan man with suspected links to dissident Republicanism and who is alleged to have had the details of a PSNI officer's car and whereabouts, has had his bail application rejected.
Shane Stevenson, 29, of Lurgan Tarry, appeared at Craigavon Magistrates' Court on Friday, via videolink from Maghaberry, with a charge of possession of documents useful to terrorism levelled against him.
The alleged incident occurred on February 22, when during a police search of the defendant's home, officers found two notes hidden in a Thermos flask with vehicle details, dates and times.
A constable informed the court that the first referred to a Lurgan PSNI officer and the second to a person known to be at the station at the time noted.
He also stated that he objected to Stevenson's bail as there was fear he would reoffend or abscond.
The defendant had been arrested under the terrorism act the previous day after officer's spotted AK-47 magazines in his vehicle.
The constable stated Stevenson was linked to IRA activities and feared the defendant's use of surveillance, which in the course of history, had been used to murder PSNI officers.
He went on to say Stevenson was also suspected of being part of a surveillance team on a retired officer between September 4 and 20, 2016.
The defendant had two previous convictions for disorderly behaviour and aggression towards police, court heard.
One of these occurred on February 10, of last year, when Stevenson told police "tell your mate on the Crumlin Road, up the ra", a constable stated this was in reference to an officer that was shot on that road just weeks earlier.
Body cam footage also showed the defendant say to officers, "I hope you are looking under your car".
It was also heard that Stevenson was a paying member of the Irish Republican Prisoners Dependents fund and attended Republican marches in Lurgan.
The constable also allayed his fear that the defendant would use his connection with dissident Republicanism in order to flee any charges.
He finished by saying "there is a real and genuine concern not only for police but also the public".
Defence counsel stated that Stevenson had lived in Lurgan all his life and had five young children to look after; they argued it was unlikely he would abscond.
The defence went on to state that Stevenson had no relevant convictions and commented that this offence was "not at the top of terrorist actions".
They went on to say "he is entitled to the presumption of innocence and bail unless there are a substantial grounds".
Court also heard from the defence that Stevenson had "no record for committing offences on bail or absconding".
District Judge Bernie Kelly stated: "I recognise the risk of absconding and am deeply concerned about the risk of reoffending".
She went on to say "there are no bail conditions I can impose to prevent this from happening as it is an ideological based offence".
The bail application was objected and the case will resume on May 25.
Sign Up To Our Newsletter