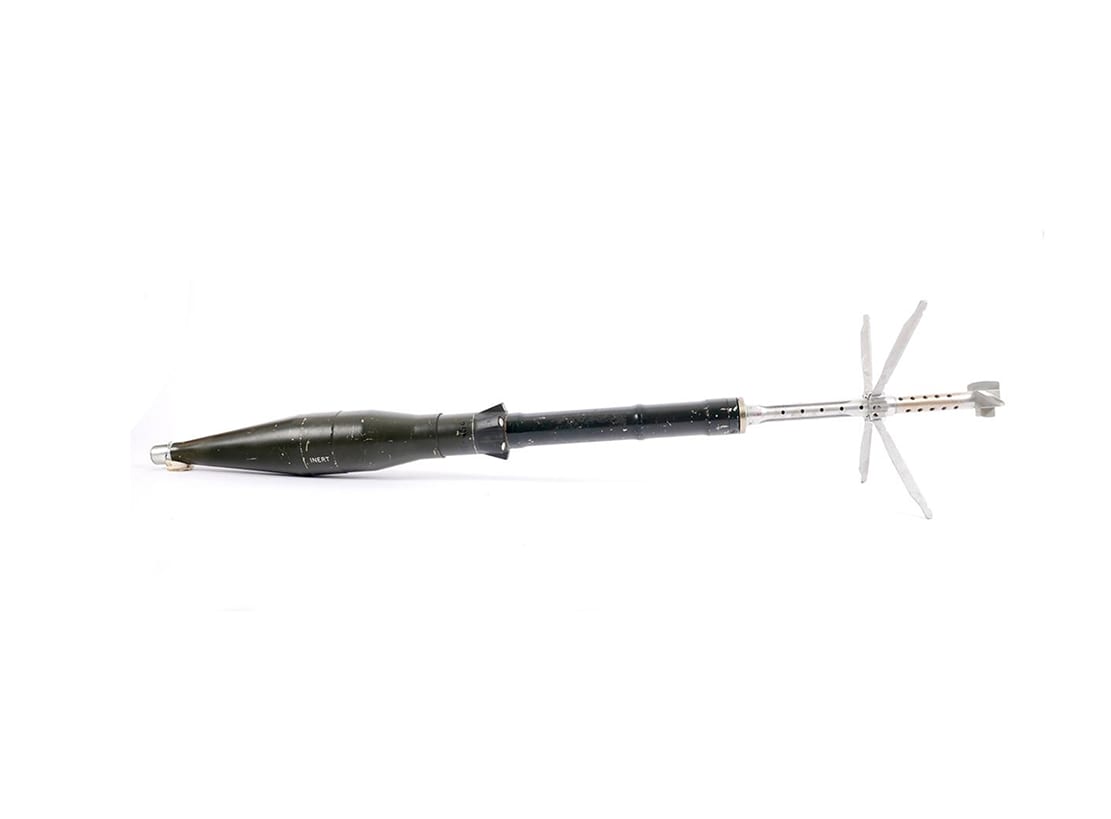 A Dublin auction house has defended a decision to sell a decommissioned rocket-propelled grenade at a forthcoming sale.
Whyte's Eclectic Collector Sale is due to be held on Saturday, April 6, and the RPG – similar to that used by the Provisional IRA – will go under the hammer.
It is just one piece to be auctioned under the banner of 'Northern Ireland Conflict'.
And the sellers have defended its sale, saying it is a "part of history".
The item comes with a certificate to verify that is has been 'deactivated', issued by the Birmingham Gun Barrel Proof House.
The lot consists of an 'RPG 7 Inert, anti-armour, rocket-propelled grenade'.
The sale catalogue states: "The RPG-7 was used by the Provisional IRA in Northern Ireland from 1969 to 2005, most notably in Lurgan, County Armagh, where it was used against British Army observation posts and the military base at Kitchen Hill in the town.
"The IRA also used them in West Belfast against British Army armoured personnel carriers and Army forward operating bases (FOB).
"Beechmount Avenue in Belfast became known as 'RPG Avenue' after attacks on British troops."
Lot 248, as it is listed, is expected to fetch between £260 and £440.
Whyte's, meanwhile, have told RTE News on One that they sell "all sorts of weapons provided they are decommissioned and can't be used again".
Ian Whyte stated: "We sell weapons dating back to the beginning of time. Some of the weapons we have go back a good bit before BC.
"It was in the collection of a Republican who decided to sell off his collection."
Sign Up To Our Newsletter