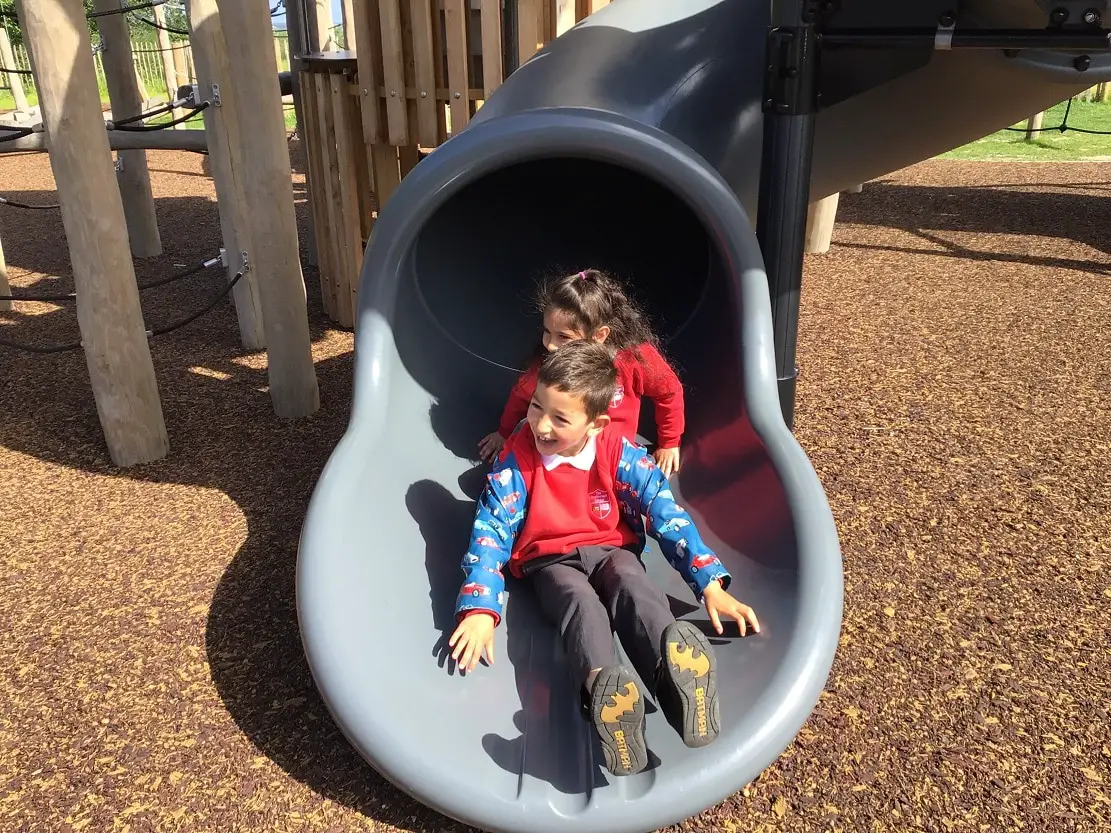 Children at a County Armagh school have marked the NSPCC's 'Childhood Day' with a 'Big Breaktime' at Oxford Island.
Children from The Drelincourt School in Armagh enjoyed a trip to the beautiful Oxford Island Nature Reserve to celebrate NSPCC Northern Ireland's recent Childhood Day – the charity's flagship day of fundraising.
The National Society for Prevention of Cruelty to Children (NSPCC) host 'Childhood Day' on the second Friday in June every year to raise awareness of issues surrounding child abuse.
One of the many activities taking place during Childhood Day was 'The Big Breaktime', where nurseries and schools were encouraged to put down tools and enjoy a 'Big Break' from the school day to focus on play, while at the same time raising money to support the NSPCC's work with children.
Drelincourt pupils enjoyed two hours of uninterrupted fun at Oxford Island's new state-of-the-art play park created with a natural theme – stopping only for picnic snacks and lunch.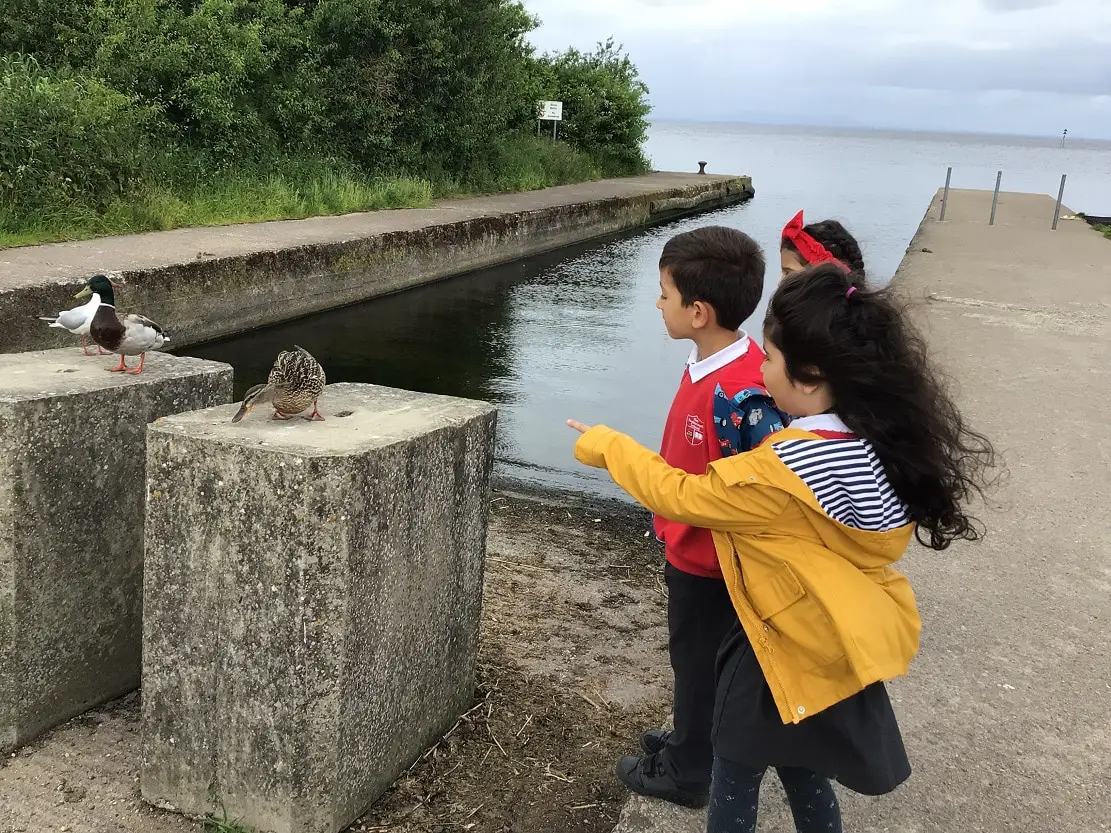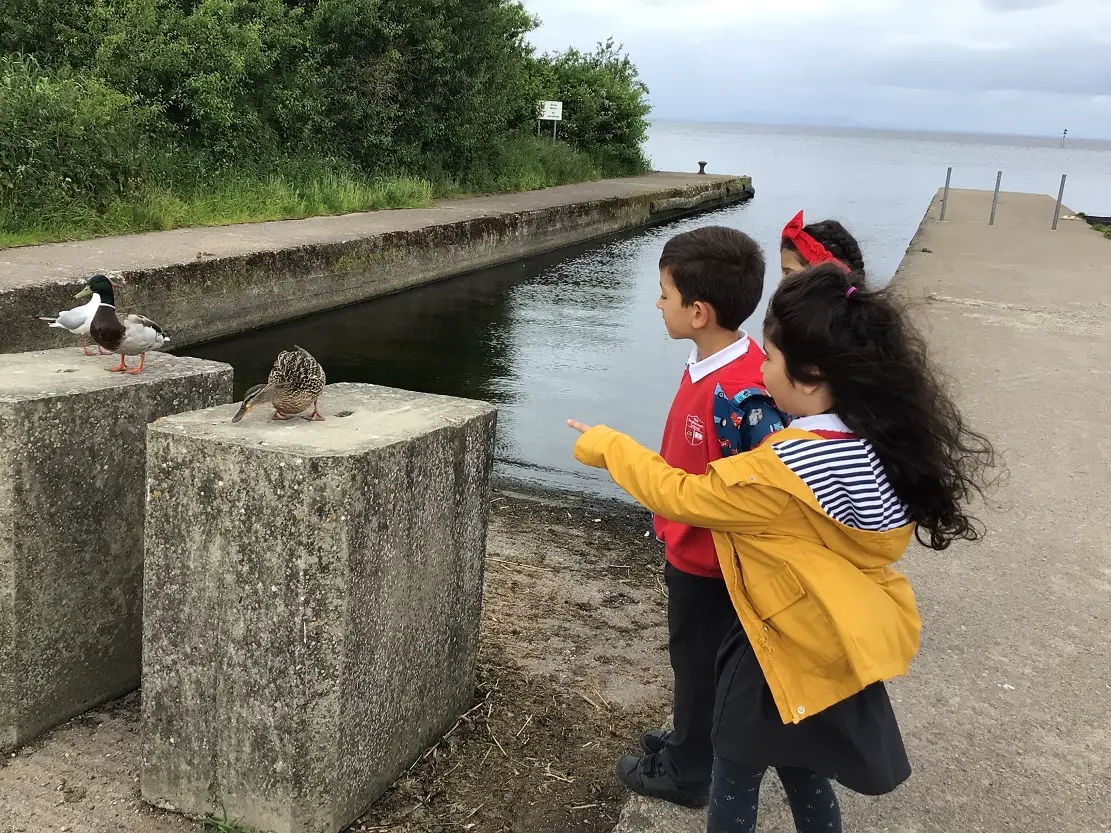 Principal Eileen Trew said: "NSPCC Childhood Day is about giving space for children to be what they are – children – and Oxford Island was a perfect choice for us to let our little children have time playing outdoors in natural surroundings, and for us to be guided by their choices.
"As well as playtime, we had a walk around the reserve stopping to sit and watch swallows and house martins swoop over our heads, mallards sitting on nests, and bees and butterflies flying around.
"Definitely to be repeated!"
NSPCC Northern Ireland Supporter Fundraising Manager, Joanne McMaster, said: "Thousands of people throughout Northern Ireland came together to support the NSPCC's Childhood Day, which is held annually to raise awareness of how everyone can play their part in keeping children safe.
"NSPCC Northern Ireland is extremely grateful to the staff and pupils of Drelincourt School for their fundraising efforts and their support for Childhood Day.
"The Big Breaktime is a chance for children and grown-ups to take a moment to play, to connect, reflect, unwind, have fun and remember the really special things about childhood that the NSPCC is fighting to protect.
"It's wonderful to see the children at Drelincourt School having so much fun and enjoying Childhood Day, while raising awareness and funds in their local community."
Donations to the campaign can be made here.
Sign Up To Our Newsletter