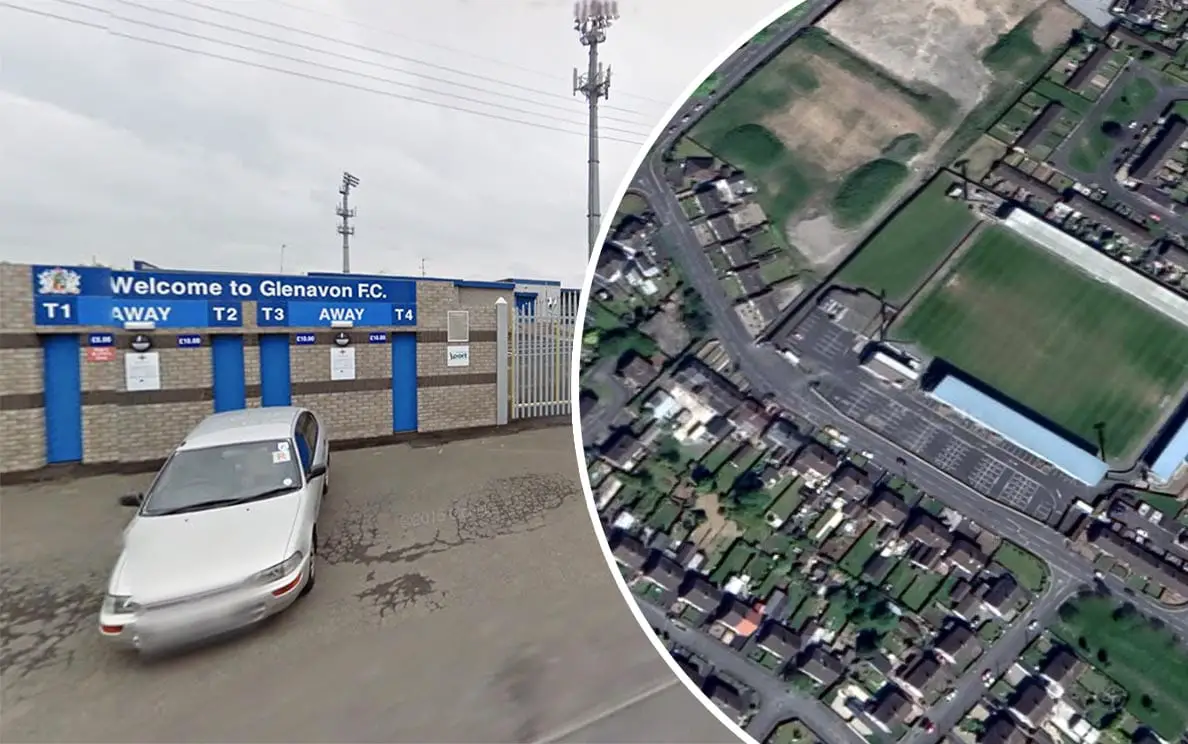 A multi-million pound plan for a major housing development next to Glenavon FC's Mourneview Park ground is to be recommended for approval – despite earlier 'concern' voiced by the club itself.
Amended plans for the development – first brought forward in October 2016 – has seen a reduction in the number of properties proposed from 72 to 66.
Despite attempts to market the site earmarked for development from August 2011, it was not until the last week of July 2015 that it was finally sold.
The plans brought forward subsequently by Lisburn-based Windsor Developments originally included 72 properties – 10 detached, 58 semi-detached and four townhouses – but this was later amended to six detached and 56 semi-detached, with the same townhouse provision.
Parking and landscaping is also incorporated.
It is understood the original proposals had an estimated cost close to £5 million.
The site in question is located at Union Street in Lurgan, on lands opposite Lurgan Hospital and "bounded by 9 -– 25 Russell Drive 10 –- 20 The Willows, Mourneview Park Football Ground and 2 –- 12 Mourneview Avenue".
During the course of the public consultation process, Glenavon FC wrote to the planning authorities at Armagh City, Banbridge and Craigavon Borough Council to outline its own 'goals' for the area.
Glenavon FC administrator Gary Ellis, in November 2016, had informed officials of the club's "intention in due course to develop a new structure at the Hospital End of the ground" and said the "builder and potential home owners should be aware of the club's intentions".
His correspondence added: "We want to place on record our concern that the development and subsequent homeowners will not lead to any issues or hinder any further improvements we may have for a stand etc in the future."
The site has been vacant for 17 years and part of it was previously occupied by the old Baird's factory, now demolished.
A supporting statement from the developer to planners says that it would be a welcome addition for the Co Armagh town, for a site which "represents a negative image in the streetscape closed to Lurgan town centre".
It adds: "We believe the application brings forward a high quality residential development and will deliver much needed new family homes for the area and will result in the best use of the site in keeping with the character of the surrounding area."
The application has now been considered in depth by planning officials.
And it is their intention to recommend it be given the go-ahead and that will be the opinion going to the planning committee next week.
The ultimate decision will, of course, rest with councillors and whether or not they decide to accept the recommendation.
Sign Up To Our Newsletter