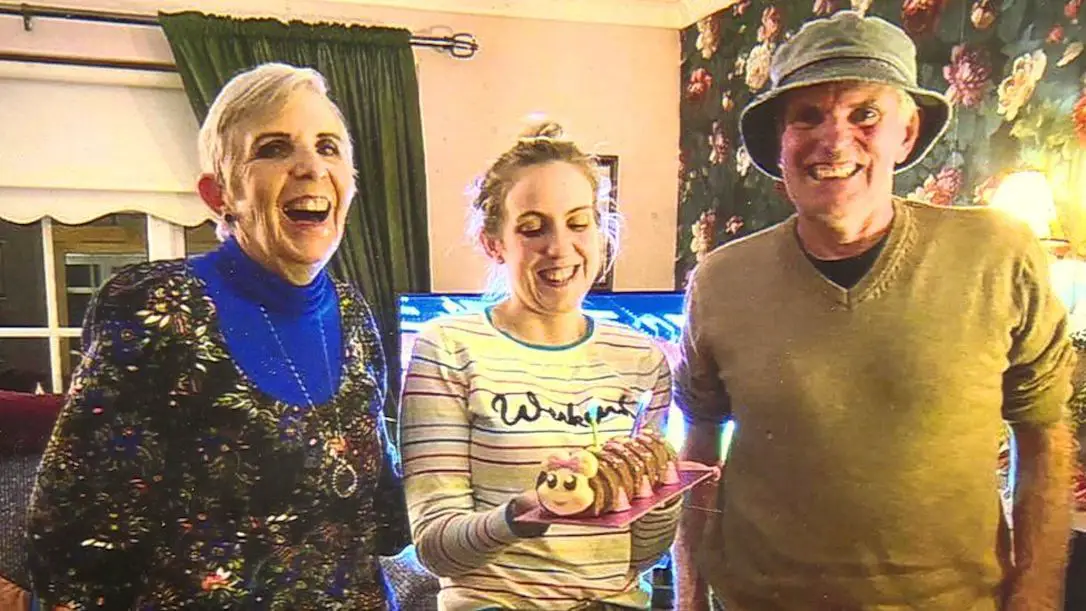 A rally is being held at Lurgan Park this Saturday, January 28 to call for an end to violence against women and remember murdered Lurgan woman Natalie McNally.
The 32-year-old, who was 15 weeks pregnant, was beaten, strangled and stabbed in her home at Silverwood Green, a week before Christmas.
Despite extensive appeals by her family and police, her killer had not yet been found.
The rally has been organised by the Natalie's family and the National Women's Council of Ireland (NWCI), with help from SDLP councillor Declan McAlinden.
The McNally family have asked people to wear something pink or blue, to remember Natalie and her baby boy, whom they have named Dean.
Rachel Coyle, who lives in Lurgan and is head of campaigns and mobilisation for NWCI, said she had felt compelled to help, given the "absolute shock" in the community at what had happened.
"Talking to friends and neighbours, particularly female friends, about all the changes they were making to their behaviour and their daily lives, because they were afraid this person was still out there, I felt something had to happen in the community," she explained.
"There needed to be a space for unity for women in the community, to feel there was a fight back.
"Women are not the problem, male violence is the problem."
Rachel said she had visited the McNally family, and their desire was "very much to be part of the call for an end to violence against women".
She will be addressing the rally as will include Sarah Mason, from Women's Aid NI, feminist activist Ailbhe Smyth and members of the McNally family.
Natalie was a feminist activist in her own right and was involved in different campaigns involving marriage equality and women's reproductive health.
Said Rachel: "Anyone I talk to, people really want to do something, they want to show their solidarity with the family but they don't know what to do.
"I think this is a really good opportunity to come and show their support. The family have asked people to wear pink for Natalie or blue for baby Dean and I think it would mean an awful lot to the family if they could do that on the day as well.
"I have been struck by the resilience of the family – they are very special people and so determined."
SDLP Councillor Declan McAlinden said the rally was an opportunity for the community to show solidarity with the McNally family and with victims of violence, especially women.
"Violence against women has been getting more prominent this past few years – women like Laura Marshall who was also murdered in the town a few years back," he said.
Councillor McAlinden, who was brought up beside Mr McNally and knows the family well, said: "They have got a lot of comfort over the past month from the support right across the board, and all political parties, bar none, have visited the house.
"At a time when families were preparing for Christmas, they had to bury their daughter, and I can't imagine what that must have been like. But the family have been strong and the support from the community is keeping them going."
The rally will start at 2pm and as many people as possible are urged to go along and show their support.
Meanwhile, anyone with information on Natalie's murder is asked to contact Crimestoppers confidentially on freephone 0800 555 111 or online at www.crimestoppers-uk.org.
A £20,000 reward is being offered by the charity for information leading to the arrest and conviction of those responsible.
Sign Up To Our Newsletter