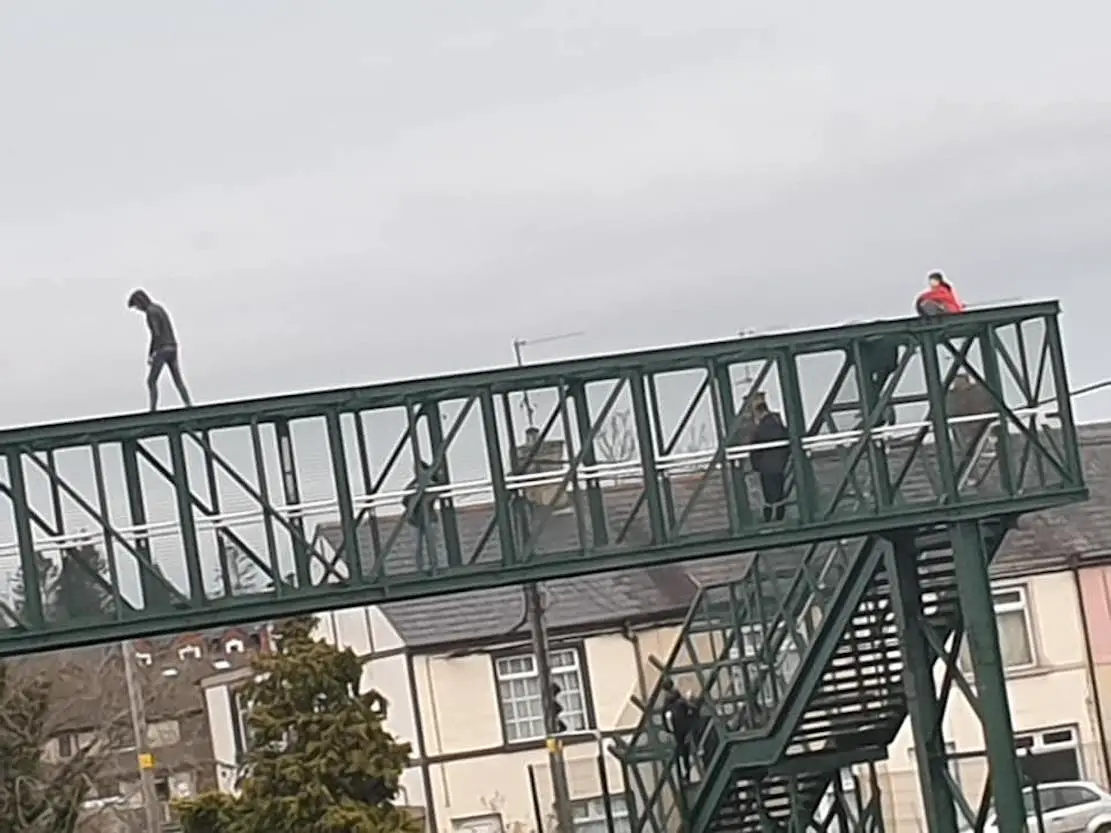 Children are dicing with death by walking along the top of a bridge over a railway line in what one local described as "absolute madness".
And Conor Thompson fears it is only a matter of time until tragedy occurs unless action is taken now.
The Lurgan man warned parents to be aware of where their young ones are.
And he has also asked the powers-that-be to take action and put in place some sort of measures to prevent this.
The pictures were taken today (Tuesday).
They show a number of young people clambering on to the railway bridge which connects William Street and North Street in Lurgan.
And a sheer drop on to the railway lines below does not bear thinking about.
He told Armagh I: "At the front of the bridge they are climbing onto a railing that they can use to get on to it.
"This has happened a few times and has been reported to Road Service on a number of occasions."
But despite this, nothing has been done, he said.
Added Conor: "It is very dangerous and worrying that children can actually get access to the top of this bridge.
"Parents need to be aware this is happening and warn their children to stay away.
"After all the tragedies at the weekend these children have put their lives at complete risk.
"If you don't know where your children are get in contact with them – they are playing chicken on the lines as well at the Brownlow Terrace end.
"Something needs to be done."
Sinn Féin spokesperson Sorcha McGeown echoed calls for urgent repairs and safety measures at the footbridge.
She said: "The vandalised safety grilles on the bridge are yet to be repaired. Both Translink and DfI Roads must act urgently.
"Tonight I am gravely concerned by the actions of young people who were climbing on the grids of this bridge – 25ft off the ground.
"I would encourage parents to speak to their children about the dangers including risk to life."
Sign Up To Our Newsletter