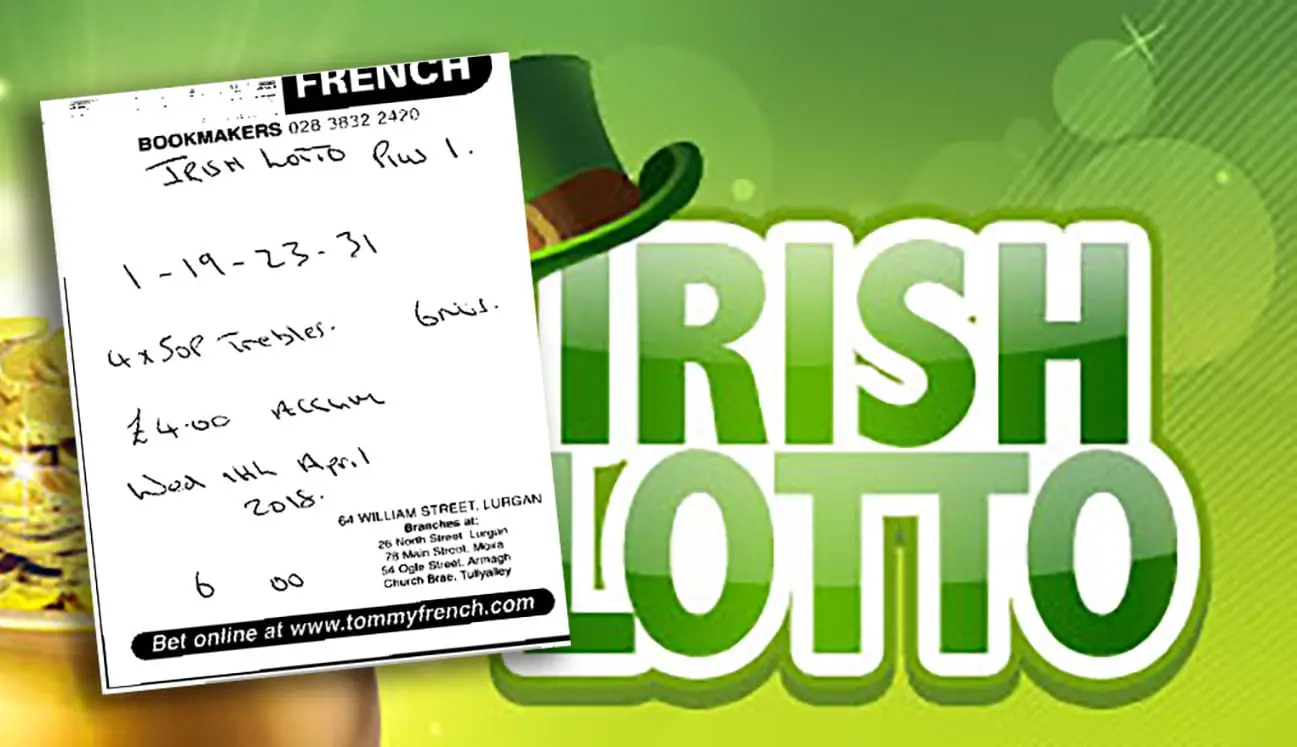 A Co Armagh bookmaker forked out a huge £33,000 of winnings on a £6 Irish lottery bet this week.
Tommy French Bookmakers on William Street in Lurgan said it was the largest lotto bet ever won in the store, with the lucky recipients a small syndicate of four, who place the same bet each week.
While the customers no doubt suffered untold elation, it wasn't quite the call Mr French wanted to receive on Tuesday night.
"Well, it's basically the complete opposite to the customer," he told Armagh I. "While they experience that high, I have to contend with the low.
"Obviously when I was phoned, there was an initial shock but these four people do it every week and are regular customers so I cannot begrudge them their winnings. If you put on the bets you have to be willing to pay up when they come in."
The winning bet was a £4 accumulator where four numbers were chosen from the first six out. And with odds of 8000-1, the group were quids-in with a handy £32,000 windfall.
And to add the icing on the cake, they had also placed four 50p trebles, which carries odds of 650-1, adding £1,300 to their haul.
Mr French said doing the numbers is one of the most popular bets, behind only the horses and football.
With the world's most famous steeplechase – the Aintree Grand National – taking place tomorrow, the Co Armagh bookie is hoping to recoup some of his losses.
But this year he's paying out on six places at a fifth of the odds – one more place than in previous years.
The main Grand National race begins at 5.15pm and Mr French has ensured there'll be extra staff on hand to cope with the expected demand.
Sign Up To Our Newsletter