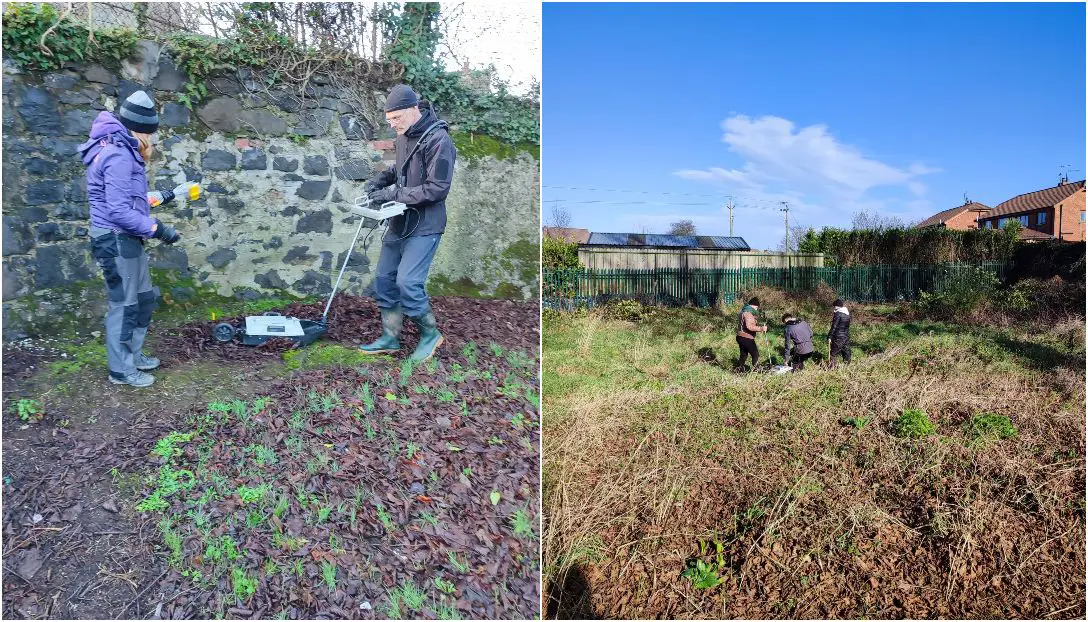 Experts' efforts to find a mass Famine grave containing 229 bodies in a Lurgan graveyard have been boosted with a cash award of £10,000 towards the search.
A letter of offer has been received for the 'Unearthing our Graveyard Heritage' project, which is being carried out by the Lurgan Townscape Initiative.
The £10,000 has been pledged by the Department for Communities Historic Environment Division in correspondence to Armagh City, Banbridge and Craigavon Borough Council.
The letter of offer was due to go before ABC Council's monthly meeting for February.
The search for graves is one of three elements of the project.
Using the latest Ground Penetrating Radar (GPR) technology Dr Alastair Ruffell, of Queen's University Belfast, a world expert in geophysics, is attempting to identify the location in Shankill Graveyard of a documented, but currently unlocated, mass Famine grave containing 229 burials.
This dates back to 1847.
Dr Ruffell, accompanied by a team of postgraduate students, have already visited the historic Co Armagh graveyard but to date the main focus of their search has remained unlocated.
According to the Townscape Initiative, updating on last week's efforts, a follow-up is planned.
"It appears evidence of a number of individual unmarked graves was uncovered, but as yet no trace of a mass grave – although we will wait to hear from the team to confirm this once they have analysed the results," a spokesperson explained.
"We look forward to welcoming them back again to the graveyard to carry out a follow-up survey."
The Uproject is being carried out in partnership with the Friends of Shankill Graveyard, the search for the mass grave the first part of what is planned.
It is also intended that archaeologist John Tierney will lead a five-day community graveyard survey training event in during which volunteers will learn how to interpret, survey and record a graveyard.
And repair and restoration work will also be undertaken on an historic mid-19th Century basalt rubble wall on Shankill Street by a qualified conservation stonemason.
As part of the works workshops will be held, which will enable local students and the community to find out more about traditional stone wall construction and lime pointing.
The overall project is due to be completed by March 31.
Sign Up To Our Newsletter