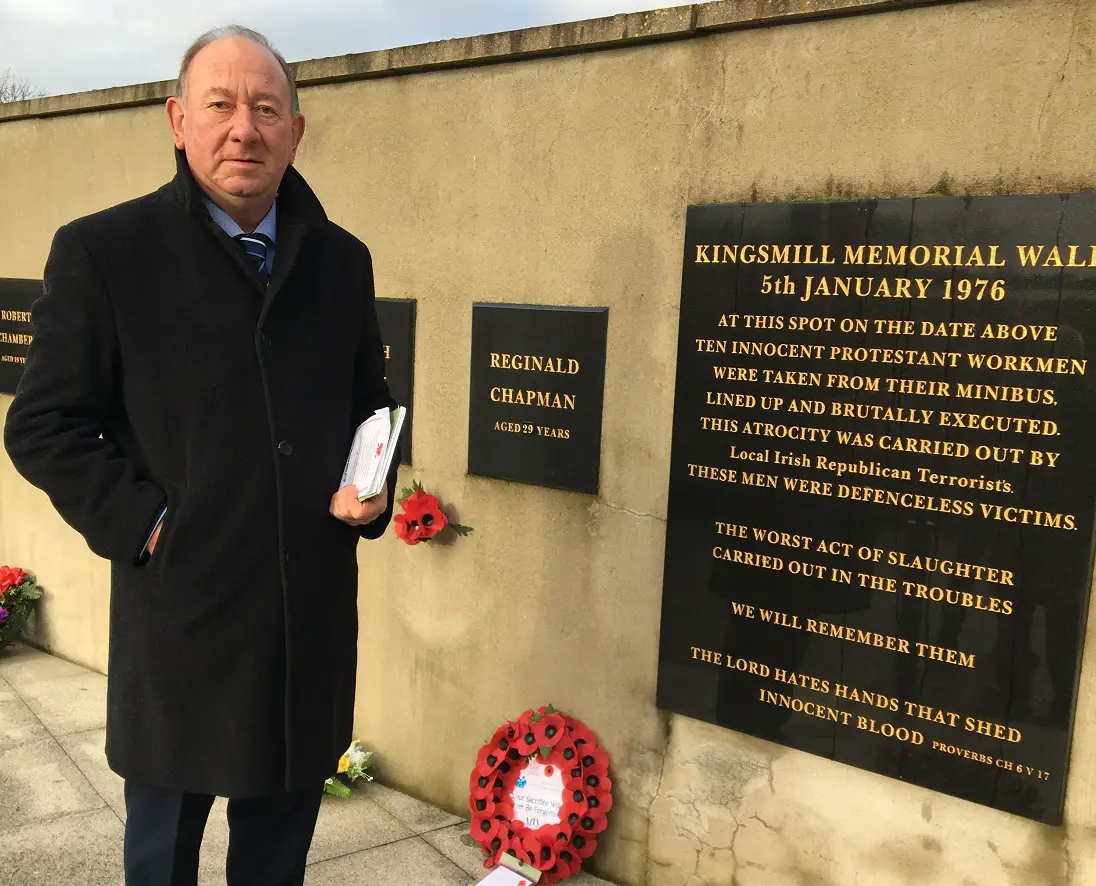 The lack of justice for the families of the 10 Protestant workmen shot dead at Kingsmills in 1976 is "hard to tolerate" for the families left behind.
The comment came from Newry and Armagh DUP Assemblyman William Irwin who attended the service of remembrance at Kingsmill to mark the 46th anniversary of the killings on January 5.
Mr Irwin said that despite the passage of time the murders remain unsolved and justice out of reach for victims, something he said "is hard to tolerate for the families".
He stated: "Another year has passed and we met again at the memorial to pay our respects and to collectively mourn the loss of such fine and upstanding members of the community who were so coldly and callously gunned down by the IRA.
"The severity and brutality of this attack has not diminished with the passage of time and the fact that the killers have so far evaded justice is one of the biggest concerns.
"As rightly stated by the officiating clergy Rev Middleton at the service, those behind this massacre will not escape God's judgement.
"It is so important to spend time in remembrance of the immense loss suffered by the families of the 10 hard working men murdered at this location and also the serious injury to the survivor of this attack Alan Black and I continue to remember these families in prayer.
"I would also encourage those in the wider locality who may have some information which could assist in prosecution and justice for this heinous crime to come forward and supply this information to the PSNI. Investigations and reviews have led to little comfort for the families and they deserve to see justice served."
Sign Up To Our Newsletter