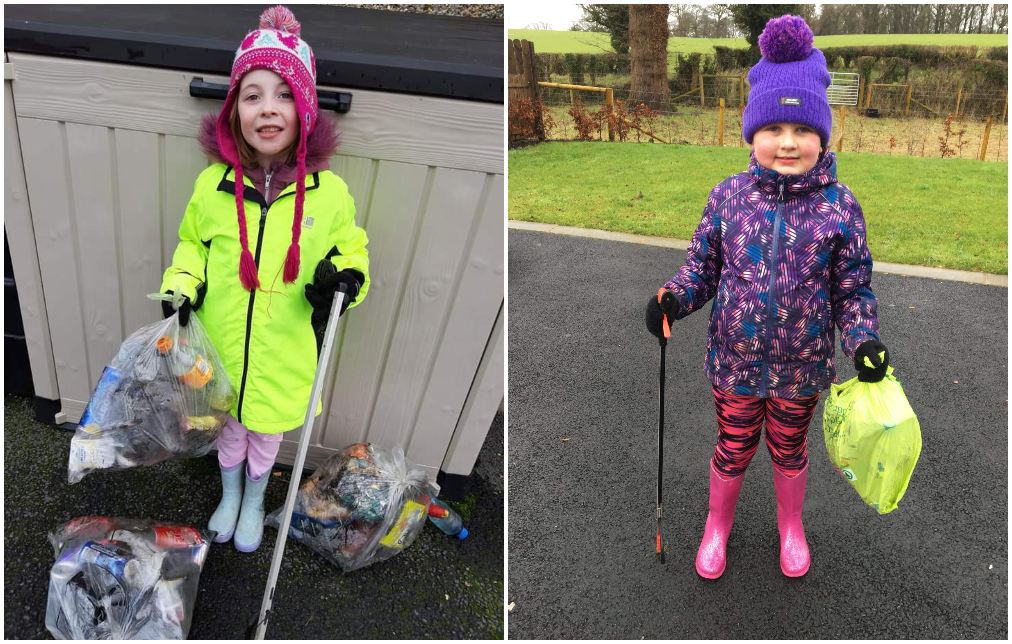 Children at a rural County Armagh primary school have waged war on litter – and want local residents to join their anti-rubbish ranks!
Killylea Primary's little litter-pickers have come up with a novel idea to enlist the help of others in their endeavours.
The school – a renowned eco-school and very much to the fore in promoting outdoor learning – has taken the initiative to clean-up the locality.
It has not failed to go unnoticed that levels of litter have risen starkly during the course of the pandemic, as people go out for their daily exercise and the majority have taken holidays at home.
Principal Pam Lowry is proud of pupils and staff for what they are doing.
And she explained the goal and the proverbial carrot on the stick to get people to join up and join in!
Mrs Lowry told Armagh I: "Killylea PS have asked the local community to help them collect 100 bags of rubbish during February.
"Pupils were so disgusted at the amount of litter in hedgerows that they have offered a £25 Amazon voucher for one lucky winner if they post their photo of their bag on Killylea Primary's Facebook page.
"So all we ask people to do is, the next time they are out for a walk, take a bag and pair of gloves and get collecting!"
We love it! What another great idea from this fantastic school – hopefully others will be inspired to follow suit and help make a real difference!
Sign Up To Our Newsletter