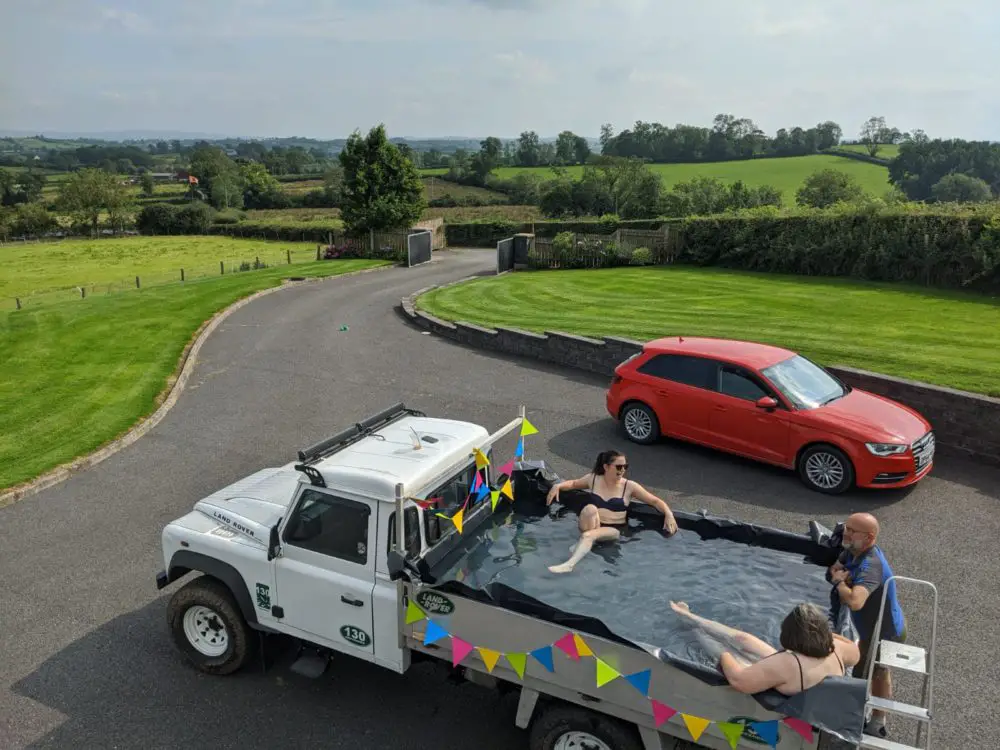 How's this for a cool set of wheels?
The Donaldson family have come up with a fantastic idea to keep themselves comfortable in the current spell of warm and muggy weather.
In a Pimp My Ride-type transformation they managed to create a pool in the back of their Land Rover!
The family, from Cormeen, have turned Killylea into Chilly-lea with their water-filled facility to relax in and soak up the sun!
Jackie Donaldson, who came up with the plan, admitted it is just a temporary fix designed to help keep cool during a sweltering weekend.
And he said it really was not that difficult to do.
He told Armagh I : "I remembered that some of the players in Armagh Rugby Club had done something similar with a trailer before so I simply put some builders' film in the back and filled it up with the garden hose.
"It is only temporary as I use the Land Rover on the farm – it is easily emptied as the body tips.
"But it was a bit of fun on a nice warm Saturday.
"The bunting was an added touch by my wife Margaret, daughter Kate and her pal Zoe Falloon."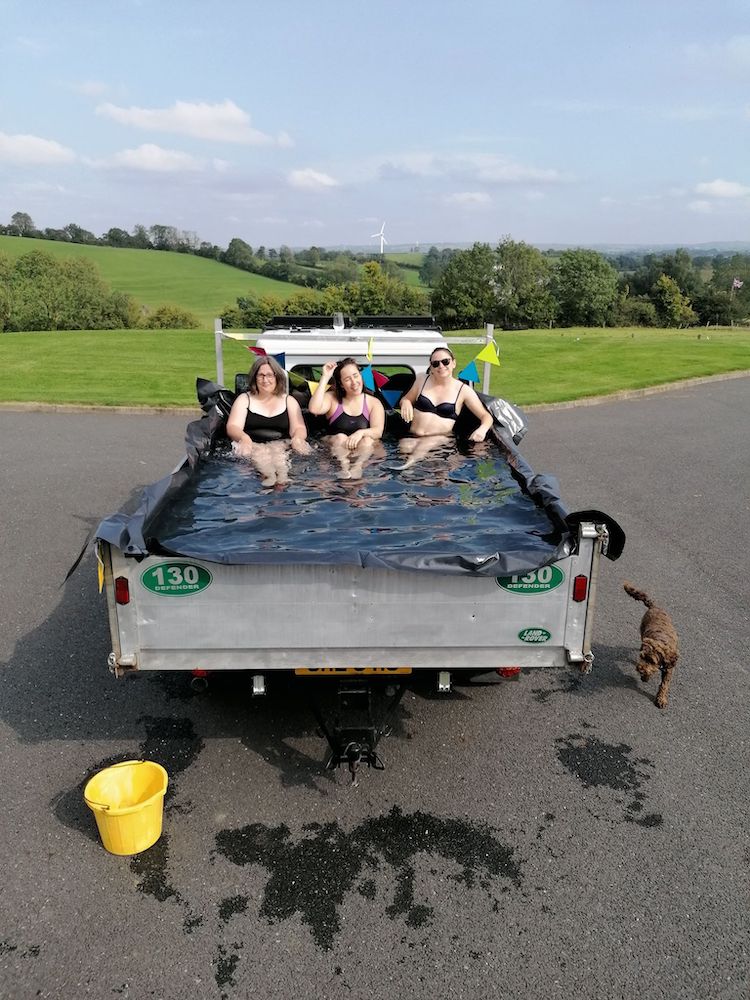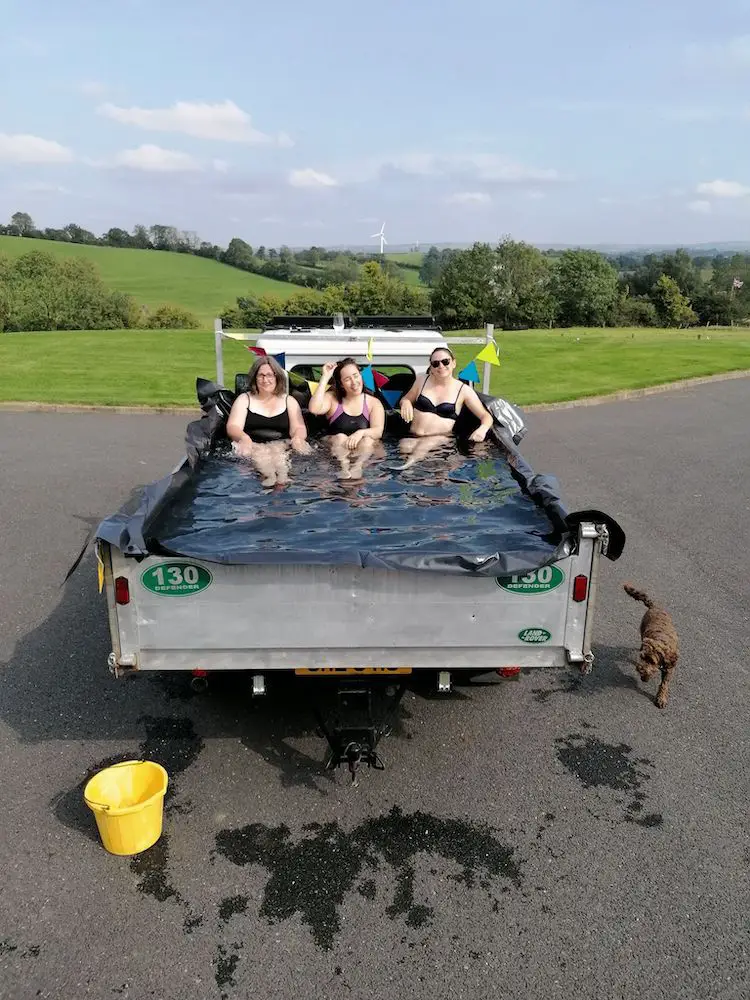 It certainly would have created waves and turned heads if they had taken it for a test drive around the local roads.
But Jackie said they opted to stay close to home.
"We just moved it into the sun – very slowly!" he laughed.
Sign Up To Our Newsletter