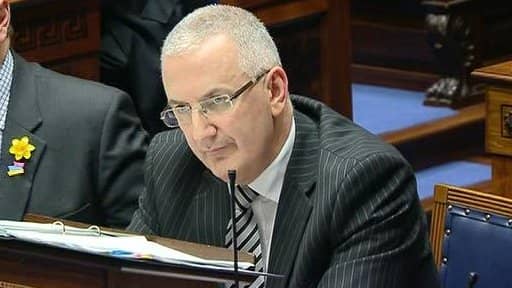 Ulster Unionist Newry & Armagh MLA Danny Kennedy has welcomed the news that funding has been approved for a new build Kilcluney Community Hall just outside Markethill.
Mr Kennedy said: "I know that the entire Markethill community will join me in welcoming the news that funding has been approved for Kilcluney Community Hall, to add to the already excellent 3G pitch recently provided there. Having worked with this group, I am pleased it is getting support both from central and local Government to help complete this landmark project.
"Last week in the Budget debate at Stormont the DUP were reduced to desperate measures and engaged in a campaign of misrepresentation by accusing the Ulster Unionist Party of jeopardising such funding by voting against the Budget and seeking to re-allocate some of the Social Investment Fund (SIF) money.
"This is most emphatically not the case and I take a dim view of anyone seeking to play on people's fears. Markethill deserves this facility, it will be a great asset to the town, and will be well used by a wide range of local groups and bodies and I look forward to its completion. I also wish to thank and congratulate my Party colleagues on Armagh City & District Council for their hard work in ensuring funding was allocated to this project."
Sign Up To Our Newsletter
Sign up to our newsletter for major breaking news stories as they happen – right to your inbox.