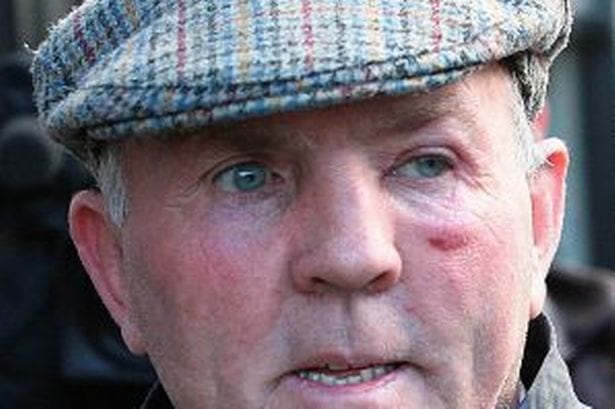 Prominent Republican Thomas 'Slab' Murphy has been sentenced to 18 months in prison for tax evasion.
The 66-year-old was found guilty on nine counts of failing to file tax returns between 1996 and 2004.
And today the Ulster Unionist Party's Justice spokesperson, Danny Kennedy, welcomed the sentence of 18 months handed down by a Dublin court.
Newry and Armagh representative Mr Kennedy said: "For many years Thomas Murphy was alleged to be one of the most senior and powerful figures within the Provisional IRA. Now there is a criminal conviction against his name and he will be required to serve a prison sentence.
"Many people may feel that sentence is relatively light but it is welcome nonetheless, given the long-standing and widespread concerns about levels of criminality along the border, much of which involves the evasion of taxes and duty to be paid.
"Given the high profile nature of Thomas Murphy, many people will be hoping that his arrest, trial and conviction are a signal that the no-one is beyond the law and that the political will is now there to provide the police and justice systems on both sides of the border with the resources they require to instigate a meaningful crack down on criminality in the border area.
"Some Sinn Fein politicians previously said Thomas Murphy was 'a good republican.' Today he is a convicted criminal on his way to jail."
Read more news:
Charity helps deliver specialist tricycle – and smiles – for Ceara Special School pupil Reece
Two men arrested after arson attack on boxing club
First Minister told nothing short of new build and sixth form will do for Markethill High
Digger stolen and driven three fields before loaded onto lorry
Armagh company prosecuted after worker falls from height and breaks nine ribs
Vandals damage four vehicles as car dealership is targeted over the weekend
South Armagh primary school gets £1.5m funding boost