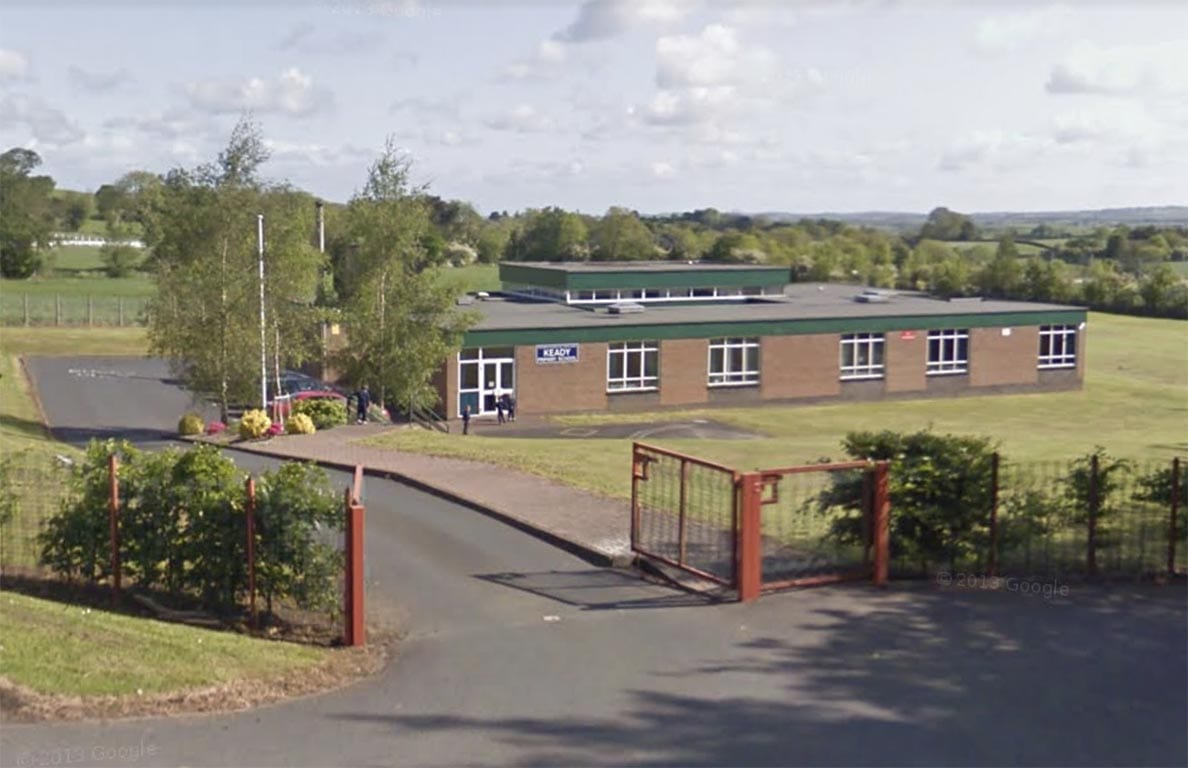 A former primary school in Co Armagh could be demolished – and replaced with an engineering factory as part of a major investment.
The old Keady Primary School site on the Crossmore Road could be given a new lease of life.
The school closed in 2012, at the same time as Aghavilly Primary School, due to falling enrolment figures.
It has remained vacant since that time.
But the Education Authority confirmed late last year that the site had been sold, for a figure in excess of £460,000.
Now a local manufacturing company looks poised to submit an application for a new development at the old school base.
SFM Engineering, described as a metal fabrication sub-contractor to the manufacturing industry, has its base on the Tassagh Road, Keady.
The company was established in 2006 and has continued to invest on site.
Now it is looking to the possibility of constructing a new purpose-built engineering factory on the Crossmore Road.
A pre-application event, giving the public the chance to see what is envisaged, is due to take place in Keady on Tuesday, March 27.
It will be held at the Tommy Makem Community and Arts Centre, between 2pm and 8pm.
Following on from that, it is expected that a planning application will be submitted to Armagh City, Banbridge and Craigavon Borough Council for consideration.
As well as the demolition of the former primary school and construction of the new factory, such a proposal would also incorporate associated site works and improved access to the site.
Keady Primary School – a parish school of the Church of Ireland – had a history in the town spanning back to 1867.
It relocated to its last used site at Crossmore Road in 1970, after an approved amalgamation of a number of local primary schools.
The final bell rang in August 2012, when the school closed, enrolment that year being just 17.
If this proposal does come forward now – and gets the green light fom council – the development would represent a significant investment in the Keady area and provide a future use of a prominent local site which has been vacant for almost six years.
Sign Up To Our Newsletter