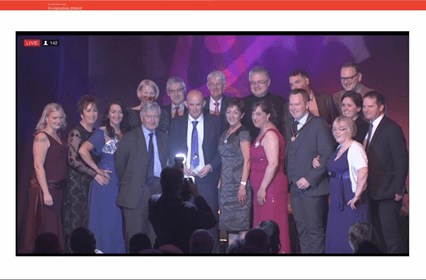 Congratulations to Keady Festival Group which was named as a runner-up at the prestigious Pride of Place awards last night (Saturday).
Regarded affectionately by many as the 'Community Oscars', the 2016 IPB Pride of Place Awards – in association with Co-operation Ireland – took place Belfast Waterfront.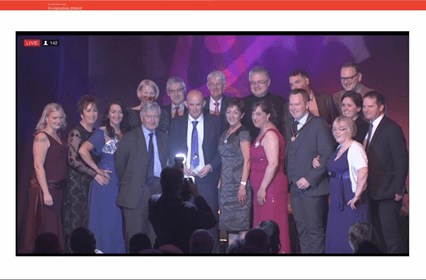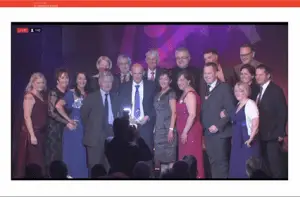 Voluntary groups and organisations from across the island were honoured at the special gala event in front of an audience of approximately 1000 guests and VIPs with many more people tuning in to watch the live stream on-line.
Keady was named runner-up in Category 4 – Population 2,000 to 5,000 – and a spokesperson for the group told Armagh I they were delighted by the recognition.

Mary Donnelly said: "We are all delighted at getting this far, we really thought that somewhere as small as Keady wouldn't have a chance but we are really pleased the judges saw the pride we had in Keady and how important it is to us, as a committee, to showcase Keady as a place with lots of community spirit and a good place to live."
Keady Festival Group was formed in 2012 to revive the annual St Patrick's Day parade in the south Armagh town.
It has, since then, successfully organised St Patrick's Day parades, Hallowe'en events, Christmas celebrations, and national and civic events in the town over the four years since.
The Keady Festival Group was one of three nominees in the Armagh City, Banbridge and Craigavon Borough Council in the running for the prestious IPB Pride of Place Awards.
Judges from Co-operation Ireland visited the borough a few months back to meet representatives from the three and learn about the positive impact their work has had on local people and their communities.
The Keady group devotes endless energy and time to organise events which are well attended and attract thousands of people from around the local area.
This group uses an innovative, community development approach to deliver projects addressing anti-social behaviour, social/regional isolation and cultural minority exclusion. Successful initiatives encourage young people to take ownership of and deliver family-friendly projects for the community to enjoy.
Young people realise their potential to participate positively in the community which results in a reduction of anti-social behaviour.
Projects in the past have connected local groups, businesses and citizens and encouraged active citizenship and opportunities for volunteering.
Keady Festival Group were joint winners of the Small Community Group Award at Armagh City, Banbridge and Craigavon Borough Council's Community Awards 2016.
Now in its fourteenth year, the IPB Pride of Place competition continues to grow in terms of its prestige and popularity.
This is a huge result for Keady – well done to you all!
Sign Up To Our Newsletter