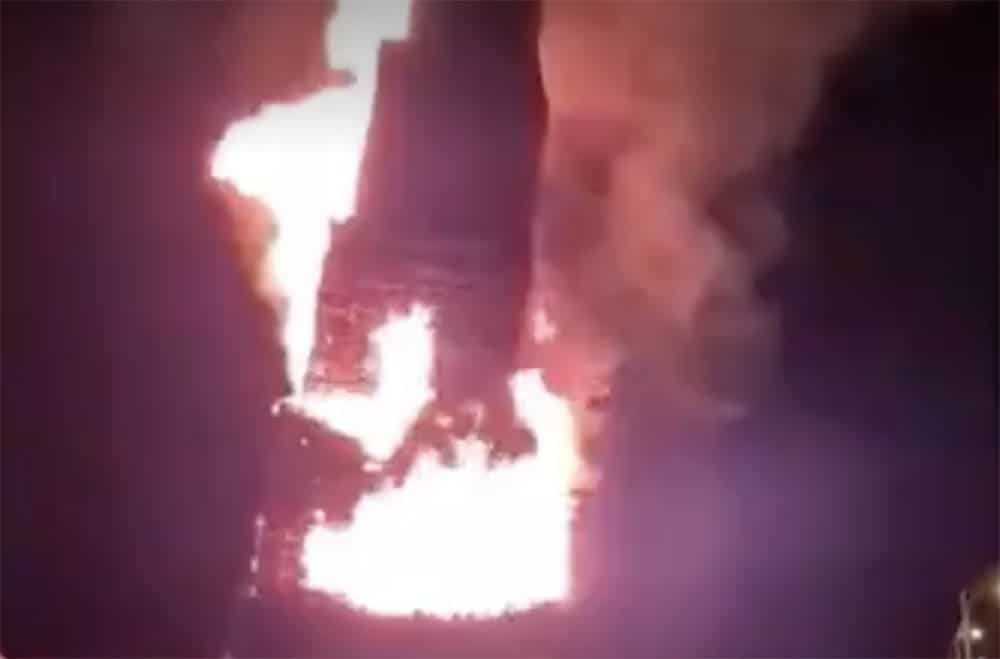 As the eleventh night tradition of bonfire lighting draws neigh it's essential to remember that they can quickly become uncontrollable if not managed properly.
Tomorrow night will see the majority of loyalist bonfires across Co Armagh lit as part of Eleventh Night celebrations ahead of Twelfth of July Orange Order parades.
Among some of the largest structures are those in Corcrain, Redmanville and Killicomaine areas of Portadown. The Corcrain-Redmanville bonfire is traditionally lit on July 10.
Armagh Banbridge and Craigavon Borough Council have released health and safety advice.
The opening line of the advice issued states "bonfires are not organised or supervised by any official body or organisation, therefore safety at a bonfire can never be assured, and so as a community it is important to 'Think Safety First' before, during and after a bonfire".
Be aware of the risks – the construction site where a bonfire is built can be dangerous due to the temporary nature of the structure, particularly to children, therefore open access to the site is not recommended.
Never place foam filled furniture, flammable liquids, or aerosol canisters in a bonfire, they have the potential to release toxins and/or explode causing serious harm.
Limit the height of the bonfire to reduce the risk of collapse.
Council safety advice also states "standing too close to a bonfire is not recommended as this may cause potential health effects including accidental burning, coughing and/or breathing difficulties due to smoke inhalation as well as irritation to eyes, nose and throat.
Council advice is also to keep pets away from bonfires and preferably indoors.
The full information leaflet can be downloaded here
Further information on the Northern Ireland Fire and Rescue Service website states "NIFRS does not have any statutory duty or legislative powers to risk assess or inspect bonfire sites on behalf of individuals, organisations or statutory agencies.
'Therefore, we will not risk assess bonfires. The ultimate responsibility lies with the owner of the land on which the bonfire is built.
"NIFRS has no enforcement power in relation to the size and location of bonfires".
More information can be found here
Last week a boat was placed on atop of a Co Tyrone bonfire which also featured a banner 'Moygashel says 'no' to Irish Sea border'.
The bonfire was lit on Saturday night.
Neither Mid-Ulster Council or Newry, Mourne Down District Council have released similar information. However, Mid-Ulster Council did erect public notice signs at bonfire sites which were on land owned by the council.
Sign Up To Our Newsletter