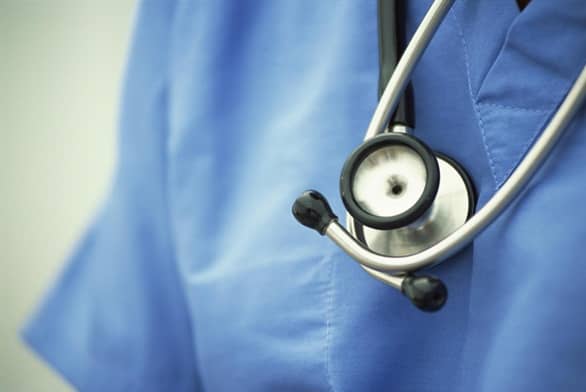 The deepening crisis in the health service is compromising patient safety, according to a local MLA.
Hundreds of thousands are now currently on a hospital waiting list across Northern Ireland.
And Upper Bann MLA Jo-Anne Dobson, the Ulster Unionist Party's spokesperson on health, has raised the issue in the Assembly.
"By June 2015 there were 373,000 people waiting for a first outpatient appointment, a diagnostic test or inpatient treatment at hospital.
"This was equivalent to over 20% of the entire Northern Ireland population and demonstrates the frightening scale of the problem at hand. Not only are more people waiting, but the length of time that they have to wait is also spiralling.
"For instance 86,000 people have been waiting for their first outpatient appointment for more than 18 weeks, despite the fact that the official target is that absolutely nobody should have to wait this long.
"Every aspect of our health service is being affected. This includes vital core services such as cancer diagnostics and treatment.
"In addition a range of specialities such as general surgery and pain management are all reporting growing delays.
"The problem is now so urgent that patient safety is being compromised and to say that in 2015 is simply abhorrent."
Former Ulster Unionist Party Health Minister Michael McGimpsey MLA said Northern Ireland's waiting times were now worse than in any time in recent history.
He added: "Targets in our health service are set for sound medical reasons, so the further we deviate from them the greater harm that comes to patients.
"Indeed, the Health and Social Care Board have themselves admitted that increased waiting times may result in delayed diagnosis of a serious or life-threatening condition such as cancer with reduced likelihood of a successful outcome.
"Frustratingly however, at a time of one of the biggest crises ever to hit our health service, Northern Ireland has no Health Minister and does not look set to have one anytime soon.
"Without a fundamental change and without recognising that problem will only be resolved by having the adequate levels of staff and resources in place, the crisis we are now truly in the midst of, is only going to worsen."
Read more news:
Co Armagh nurse brings help and hope to orphans and vulnerable in Uganda
Two men arrested in connection with overnight shootings in Newry
Seventy-five jobs up for grabs in Armagh and Belfast but no takers
Newry shootings: 'There can be no justification'
Police investigate motive and possible link in paramilitary-style attacks
Much-needed facelift for old City Hospital's historic boundary walls
Sign Up To Our Giveaways
Get entered into our regular giveaways – now exclusive to members ONLY! Sign up for FREE here.