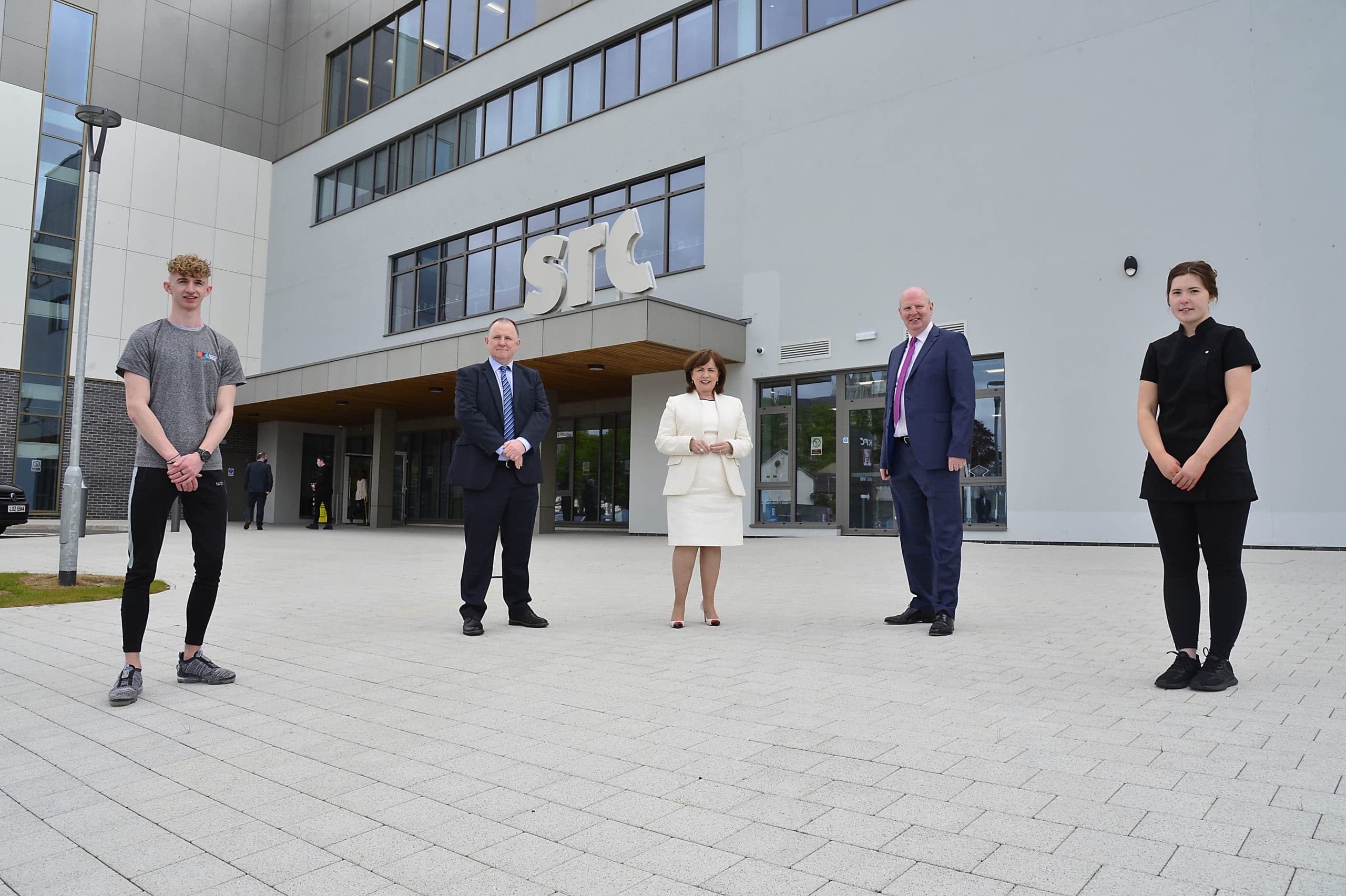 Economy Minister Diane Dodds today officially opened Southern Regional College's new £35million campus in Armagh.
The project, fully funded by the Department for the Economy, involved demolition of the old building and construction of a new, purpose-built facility on the existing Lonsdale Road site.
Speaking after performing the official opening, Minister Dodds said: "I am delighted to see these hugely impressive student facilities which have been fitted out with the very latest technology and equipment.
"Students and staff will be rightly proud to be part of this transformative project and I commend the college and contractors for achieving such a fantastic outcome.
"I am particularly pleased that this investment has strengthened the college's science, technology, engineering and mathematics provision in line with current and future economic and employer needs, both locally and regionally.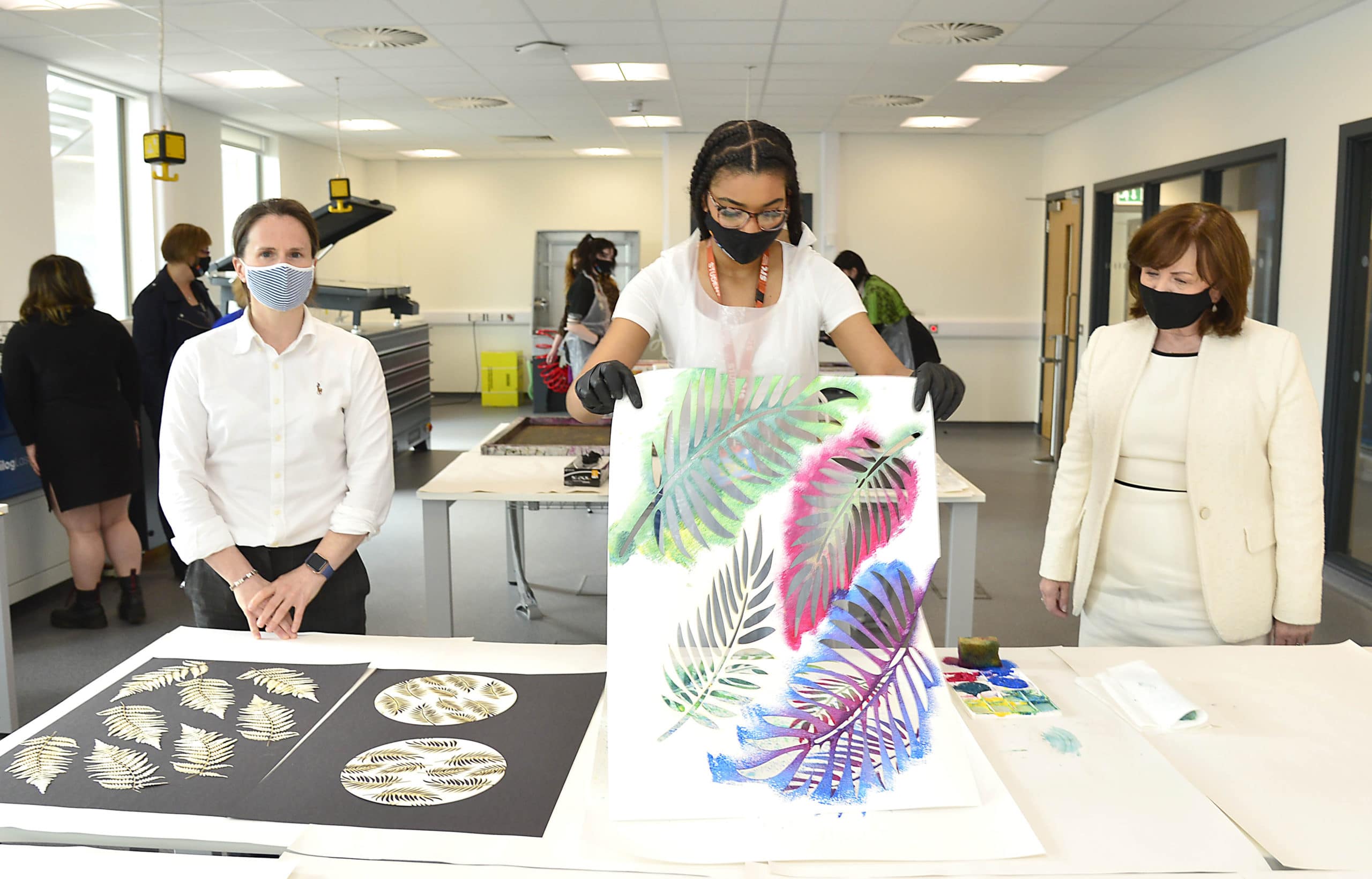 "My 10X Economy economic vision sets out how we will prepare a future generation of workers to respond flexibly to skills shortages and drive economic growth and Northern Ireland's further education colleges have an important role to play in rebuilding our economy and investing in skills is key to Northern Ireland's future success."
The new campus, designed by Kennedy Fitzgerald Architects Ltd, managed by Tetra Tech Consulting NI and built by Newry-based contractor Felix O'Hare Ltd, saw the creation of more than 200 jobs during its construction.
The college's Project Team was supported by the Project Board and SRC's Board of Governors. This, alongside the work of the design and construction teams, resulted in the new campus being delivered within budget and ahead of the projected programme.
Already a national and international success, the new Armagh campus was recognised during its construction as the Initiative of the Year at the UK-wide Government Opportunities Excellence in Public Procurement Awards. The project also secured the global New Engineering Contract Client of the Year Award at a ceremony in London.
Encompassing 14,000 square metres of specialist accommodation across several curriculum areas, the new campus has been designed to facilitate a major uplift in the provision of professional and technical education and training for a new generation.
Project Based Learning student innovation space covering 1,000 square metres is a key feature in the design of the new build enabling students to engage with business and industry in a range of industry related projects and challenges.
During her visit, the Minister met with the college's staff and students including Marie Campbell who has worked at the college for over 40 years.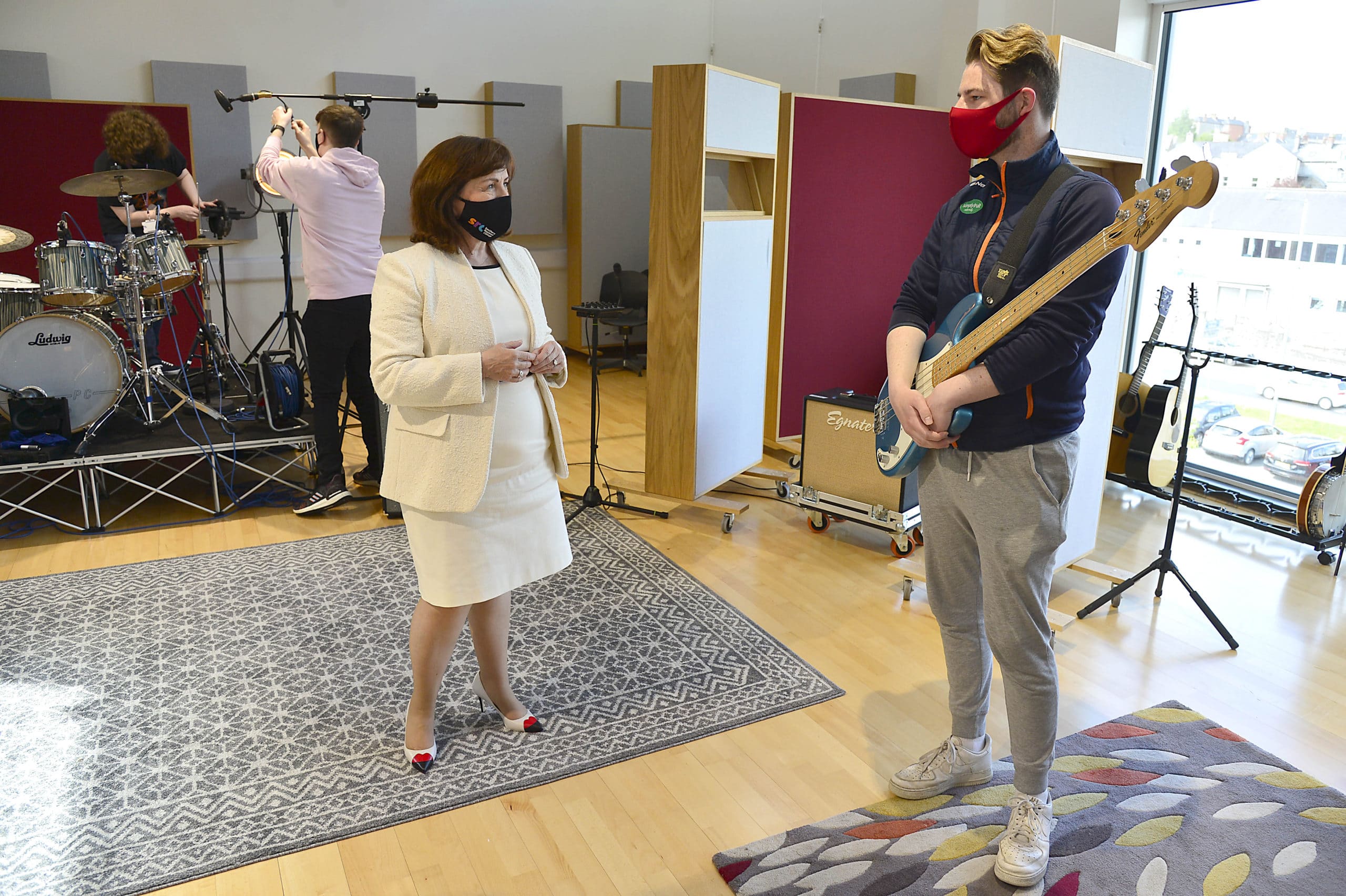 Southern Regional College Chief Executive, Brian Doran, said: "We are delighted to welcome the Minister and her officials here today to officially declare our Armagh Campus open.
"This £35million investment represents a game-changing moment for Southern Regional College and the wider Armagh area, providing an enhanced and compelling learning offer for all while supporting business, enterprise and local and regional economic recovery.
"This landmark campus also provides innovation hubs through which students will directly engage with business and industry in real life projects. This unique platform will provide our students with the opportunity to significantly harness their capability, focus on investment and stimulate enterprise.
"These new commercially focused hubs will provide a natural fit for local businesses keen to benefit from the availability of these student collaborative opportunities."
Minister Dodds opened SRC's new £15million campus in Banbridge earlier this month.
Sign Up To Our Newsletter