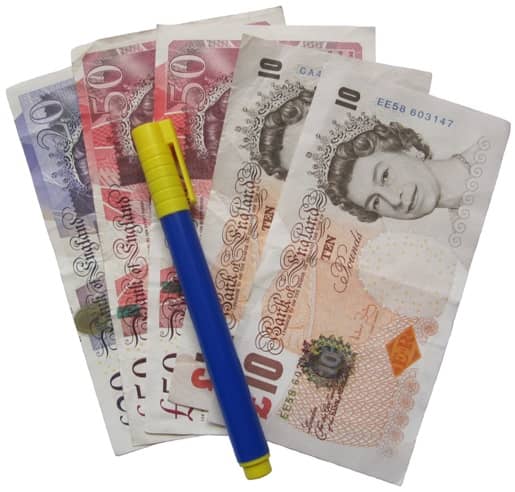 Four men were arrested today for fraud after charities and businesses were passed counterfeit currency in a number of towns and villages, including Newtownhamilton and Banbridge.
The four were arrested in Newtownards, where officers had been on patrol in the High Street area.
They witnessed a black Chrysler 300C acting suspiciously and stopped the vehicle.
Four men – aged 20, 21, 31 and 45 – were arrested for fraud.
In addition to Newtownhamilton and Banbridge, other charities and businesses were also targeted at Dromore, Ballynahinch and Moira.
The PSNI says the four men arrested are currently assisting police with their enquiries.
Earlier in the day, before the arrests were made, the PSNI had issued a warning via Facebook, reporting males had been visiting charity shops and passing counterfeit £20 Ulster bank notes.
In the online appeal it was reported that males were buying small value items, handing over the fake note and receiving change before leaving the shop.
Read more news:
Marley the dog is safe but stray dog levels in Armagh becoming an epidemic
Car crashed on Drumilly Road believed hijacked in Belfast
Concern for county Armagh businesses as re-evaluation process is described as an 'utter shambles'
Politicians lock horns at Stormont on Paul Quinn murder anniversary
Teenager cut free from car after weekend accident in Armagh
Planners to approve second Co Armagh anaerobic digestion plant
Contractors sought for exciting 'archaeology play area' at Navan Centre
Exclusive: Controversial plans for heat and power plant in county Armagh village
Newsletter
Sign up for our weekly newsletter here.