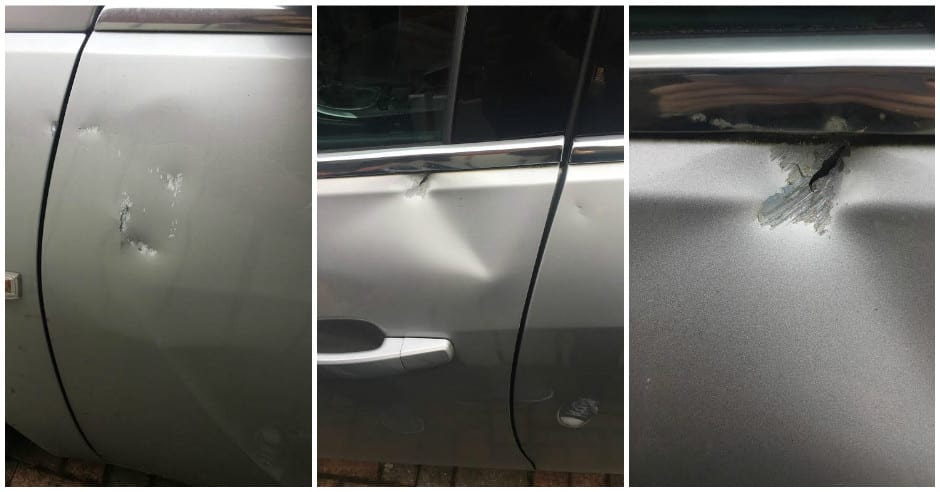 A family have been left badly shaken after their car was pelted with stones earlier this week.
Councillor Charlie Casey condemned those responsible for what is the latest stone throwing attack in Carnagat, just outside Camlough.
"Once again we are reporting a stone throwing incident where a car has been badly damaged and the occupants very lucky that they were unhurt," said Mr Casey.
"The latest incident happened on Tuesday night when the family was leaving the Parkhead Crescent estate.
"A number of large stones were launched at the car causing significant damage. It seems to me that the thugs responsible for these attacks are actually trying to cause serious injury to someone.
He continued: "My party recently help a very constructive meeting with the community association to assist them in whatever way we can to address some of the problems but others need to step up to the plate.
"The PSNI must be more proactive in apprehending the small number of young people responsible for these ongoing attacks.
"This behaviour is simply unacceptable. If these attacks don't stop it's not a matter of if some is hurt or killed but when.  All agencies must work with the community to put an end to this activity."
Read more news:
Appeal for witnesses as woman remains in critical condition in hospital
Man and woman have lucky escape after home is set alight in suspected arson attack
Game of Thrones filming begins as stars descend on The Mournes
Natural beauty spot in south Armagh targeted by 'small minded' vandals
Ghostly figure spotted on the Mall in Armagh
County Armagh man personally flown over to style hair of Liverpool FC stars
Dashcam footage shows shocking moment two cars collide on busy A1
Woman critical following collision with lorry near Markethill
Friends' fundraiser to thank cancer charity for love and care shown to Armagh student
Sign Up To Our Newsletter