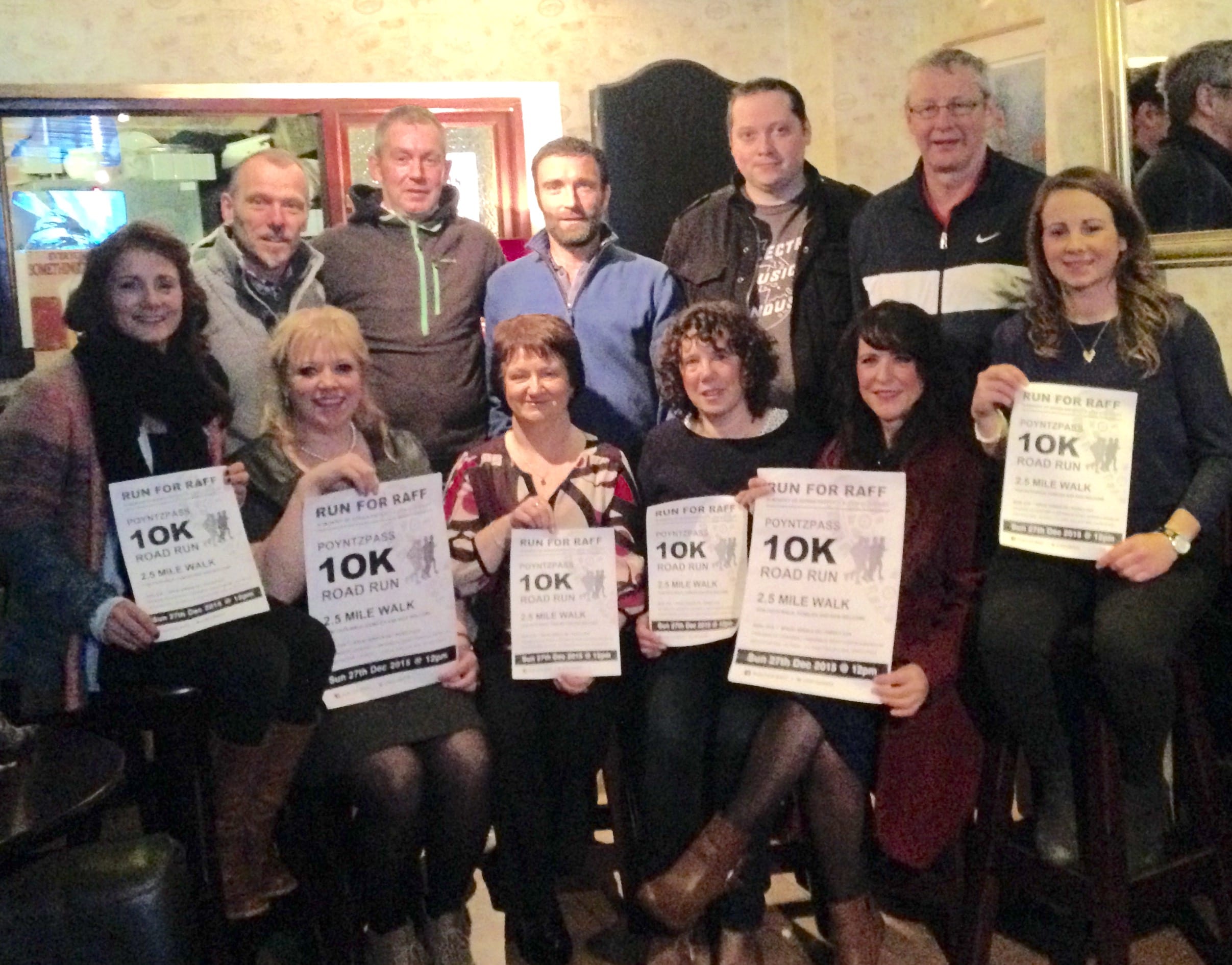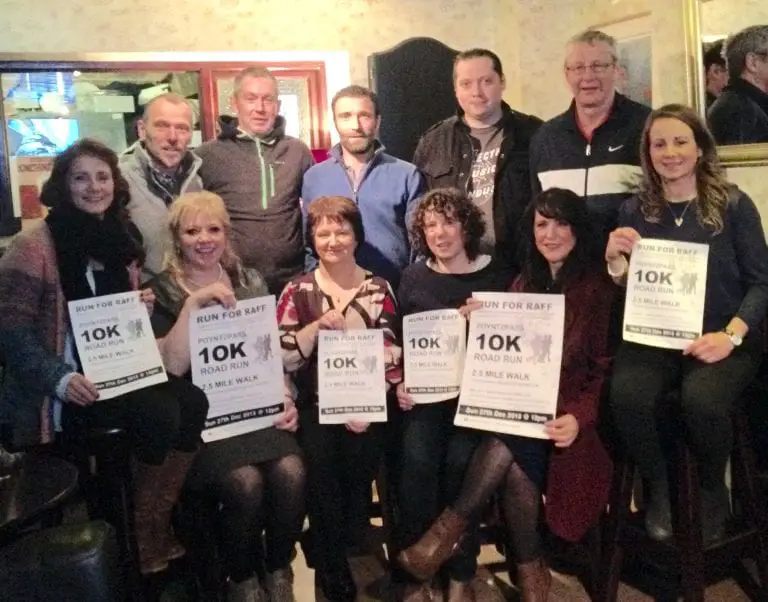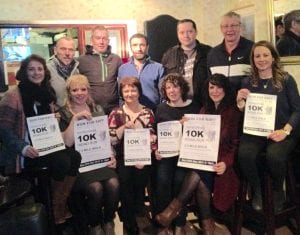 The second annual 'Run For Raff' will be held in Poyntzpass on Sunday, December 27 starting at 12pm.
The family event – a 10k road run/2.5-mile walk along the Newry Canal towpath – is the ideal way to get some fresh air and exercise over the Christmas holidays and all the money raised will be donated to Leukaemia/Lymphona NI, Newry Hospice and Macmillan.
'Run for Raff' was inspired by Adrian Rafferty, from Lissummon, who sadly lost his year-and-a-half battle against leukaemia on September 21, 2014.
This year runners, walkers and supporters will remember another popular local character – Poyntzpass native John Cloughley – who ran in the elite section in 2014 even though he was receiving treatment for cancer. Sadly John's life came to a premature end in May this year.
Claudine Rafferty, Adrian's wife, said the event was back "by popular demand".
"I am delighted that Run for Raff has been organised this year by Adrian's close friend Donal McCoy," said Claudine.
"Adrian was diagnosed with Leukaemia in 2013 and passed away in September 2014 aged 46. Friends and neighbours helped by making the run last year such a success and raised such a lot of money for Adrian's chosen charities, so it's back by popular demand.
"Last year John Cloughley, also 46, took part and completed the 10k in good time – a tremendous feat as he was also going through cancer treatment himself.
"Sadly John lost his own battle during the year and it was felt that he should be remembered also in this year's 'Run for Raff'."
John's older brother Brian explained that the Cloughley family were delighted to be invited to get involved in the event.
"We were totally honoured when we were asked if we wanted to get involved," he said.
"John ran it last year himself – there's a photograph of him and he's fighting fit.
"He looks like there's nothing wrong with him at all but he had been suffering for the best part of a year. He showed a lot of courage.
"I said to him before it that he'd be better walking and he said 'no I want to run it'. After it he told me he was two minutes outside his best time and he was annoyed with himself.
"He was totally inspirational and we're indebted to Claudine and Jacqueline for allowing us to share their platform."
Registration for the 10k run or 2.5-mile walk (depending on how much turkey you have consumed) is between 10.45-11.45 with a 12pm start on Sunday, December 27. Registration costs £10 (run), £5 (single walk) and £10 (family walk) and will be held in the Railway Bar, Poyntzpass. Shower facilities and refreshments will be available afterwards.
All the money raised will go to Leukaemia and Lymphoma Research NI, Macmillan and Newry Hospice. For further details visit Facebook 'Run for Raff' or call 07801295545.
Pictured at the launch of 'Run for Raff' are, back row (l-r): Brian Cloughley, Rodney McShane, Donal McCoy, Marc McComiskey, Brian Canavan, Front row (l-r): Elaine McKee, Claudine Rafferty, Jacqueline Rafferty, Bernie Daly, Anne Speed, Sarah Gamble.
Read more news:
Man attacked by group 'high on a cocktail of drink or drugs'
Controversial Milford digester to get final approval after councillors view site
Former Burger King site in Armagh to be given new lease of life
Approval for Newry Road retail units plan that will 'bring much-needed jobs'
£10 million nursing care home development will create 70 new jobs
Police urge vigilance after burglaries in Markethill and Armagh this week
Sign Up To Our Newsletter