The Kingdom Tenors narrowly lost out on a place on Sunday night's Britain's Got Talent final tonight – but what a performance they gave.
Keady's Eoin Mallon and his 11 friends and fellow singers came fourth in the competition.
Yet it came in a show that both Simon Cowell and David Walliams had said had provided four or five acts capable of winning it.
Securing his place in the final was the magician Jamie Raven.
And on the judges vote, it was tied, and the act with the most votes going through was UDI over IMD Legion.
Earlier, back stage, 23-year-old Eoin – who tells us he had a 7am pick-up to get to the studio – recorded an exclusive video for Armagh I, in which he encouraged our thousands of followers to pick up their phones, or use the app, and vote.
And vote people did – one and three quarter million people shared between the nine featured acts!
Prior to the results being announced, the phone lines closed, and the hopefuls waiting on tenterhooks, Simon Cowell said it had been his favourite show this week.
Alas it just was not to be!
The Kingdom Tenors, who took a chance with the Josh Groban classic You Raise Me Up for their audition, had gone for the One Direction hit Story of My Life.
And this time Simon, who had previously proclaimed some of the vocal harmonies to be "nice" during the audition, could not have been more fulsome in his praise.
Amanda Holden was on her feet as the song came to a rousing finish – and what a note to end on!
Amanda warned the audience to cover their ears as she told them: "It was bloody brilliant!"
Describing it as a "stroke of genius" in choosing a One Direction number, she praised them for the genuine character and personality going on between them.
Simon was won over, and that's no easy thing to do!
"This is how one song can change your life," he spouted, and the boys were just stunned.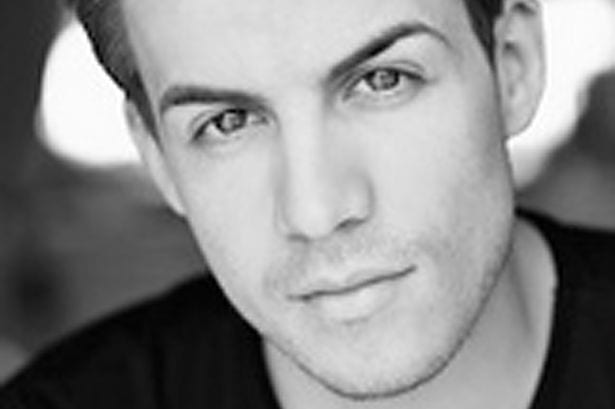 He described the difference between audition and semi-final performance as "chalk and cheese" and added: "I thought it worked. You had real presence."
Simon said he had not even factored the Kingdom Tenors into making it through to Sunday night's final but stated matter-of-factly, as only he can: "I just changed my mind after that."
There was equally effusive praise from both Alesha Dixon, and then David Walliams, who, as always can't keep the trademark camp away, telling them they were "easy on the ears and easy on the eyes".
The competition had a game changer and everyone knew it; as the Tenors left the stage, Ant turned to Dec and said it was going to be "another tough show to call".
The evening had kicked off with a band made up of siblings, the The Sakyi Five, followed by light dance group UDI.
Next up was 16-year-old dancer Dylan Byrd, from County Cavan, followed by singers Ella Shaw and Gracie Wickens-Sweet, dance group IMD Legion, and musician Narinder Dhani – playing his comb! – and, after the Kingdom Tenors, magician Jamie Raven.
Now with the third semi-final all over, local supporters will be getting behind nine-year-old Jessie Jane McParland, the young martial arts star, as she vies for her own place in Sunday night's final.
Like Eoin, JJ earlier took time to record a video for in London and promised to "smash it" in her Friday night semi-final contest.
Now she wants, needs and is asking for your vote too – and having seen her moves, who's going to say no!?!?!
Read more news:
Burglars may have used stream to gain access to county Armagh home
Funding continues for community cycling project set up after Giro
No new bins for residents who fall foul of anti-social behaviour
Council concerns raised in wake of BBC Spotlight 'puppy farm' broadcast
Sign Up To Our Newsletter