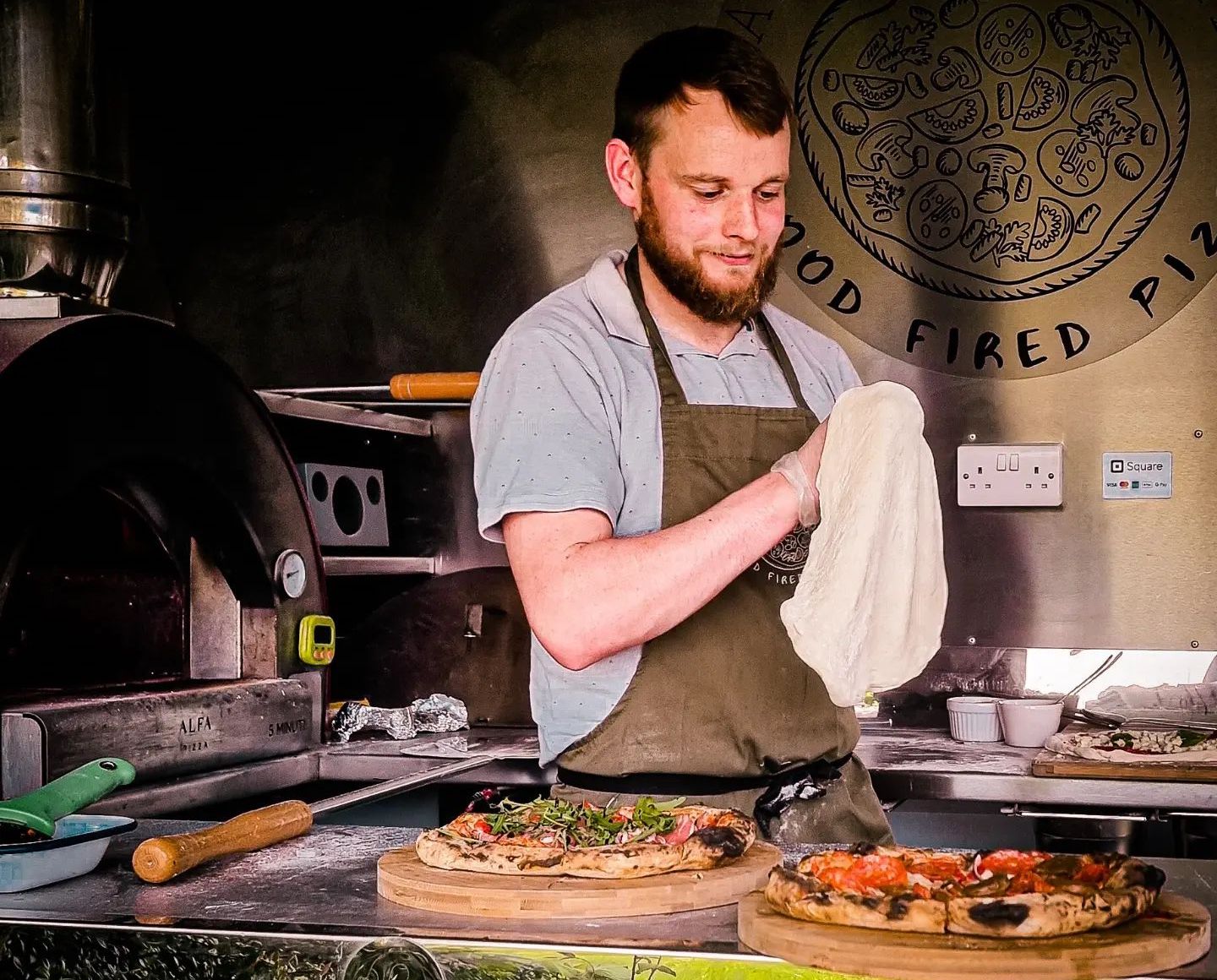 For Rory Canavan – the owner of Garlic & Thyme Artisan Pizza – it's all about balance. Not so much the bank balance but rather the perfect work-life balance, if there is such a thing in the world of self-employment.
I wasn't quite able to pin down Rory for a chat as early in the week as I had hoped as he was away enjoying some wild camping on the far western shores of County Donegal. Thankfully the weather made it a lot less wild than it needed to be for Rory and his soon-to-be-wife, Laura.
But it's that balance of time away from the business that Rory works hard to achieve. The 32-year-old gave up his role as a transport planner at Manfrieght at the onset of the pandemic.
The world of self-employment was where he was always destined. In fact, his time at Manfrieght was the only role he have had as an employee – he's a man with an entrepreneurial spirit.
Previously, Rory had his own cleaning company which operated in the Newry area. He specialised in carpet and office cleaning. Rory loved working for himself; he just didn't love cleaning.
Read the full story on our Entrepreneur NI newsletter here.
Sign Up To Our Newsletter