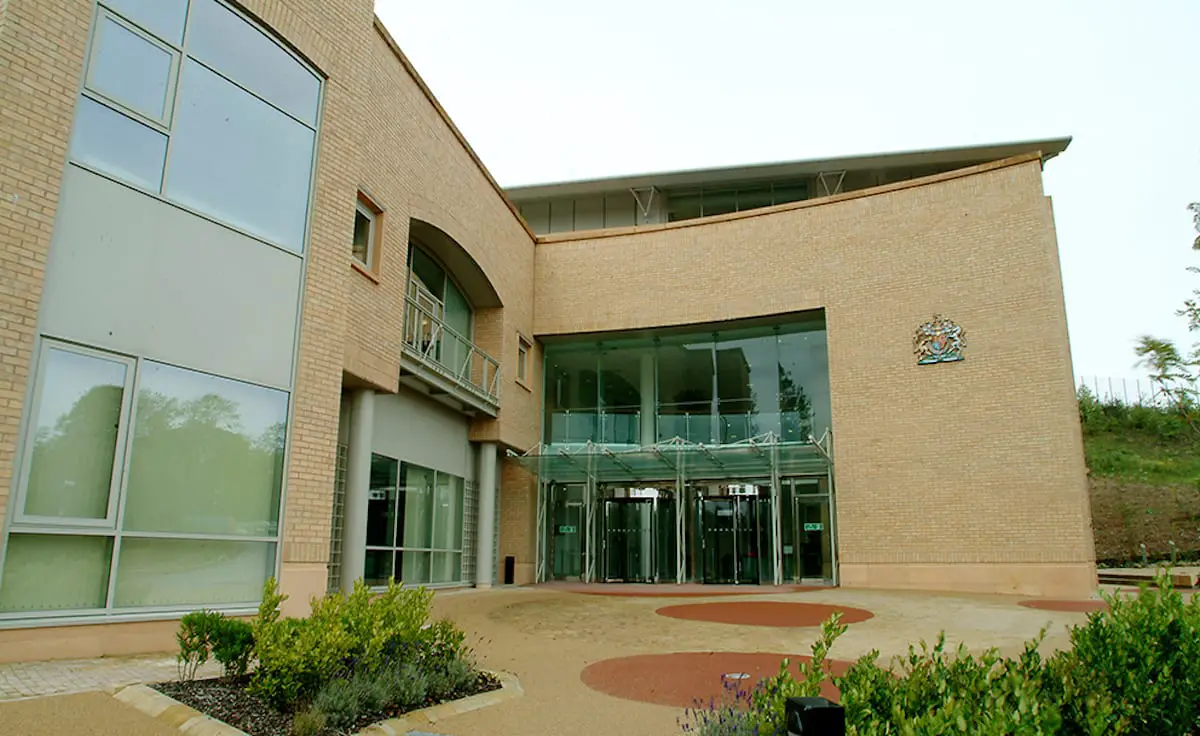 A youth who is described as having a "shocking record for high violence offences" has been charged following an assault in Co Tyrone.
Dungannon Magistrates' Court heard the recently-turned 16-year-old attacked a male who fled to nearby premises for safety but was followed and assaulted again.
A police officer said she could connect the accused to the charges of assault and possessing an offensive weapon in public as well as attacking and resisting police when arrested.
She explained multiple emergency calls were received around an assault underway at Loy Street, Cookstown around 5pm on November 18.
The youth, accompanied by his sister, was noted drinking a bottle of alcohol, when he caught sight of the injured party.
He smashed the bottle, then wielded it as a weapon before striking the injured party who managed to run to a takeaway.
However the youth and his sister followed and CCTV showed them repeatedly assault the injured party before fleeing the scene.
Later that day while attending the youth's home for an unrelated issue, police were made aware of the attack.
They arrested the youth who became irate and resisted violently, at one stage spitting in an officer's face.
His sister was also arrested and cooperated fully with police, giving an open account of the incident which was retaliation against the injured party for attacking the youth several days beforehand.
While also charged, she was released to appear in court next month.
Opposing bail for the youth, the officer told the court he was only recently released from custody for other offending.
Over the last six years he has lived only short periods at the family home as his parents cannot control him, and prior to custody resided in bespoke accommodation, "on a ratio of 2-1, that being two social workers supervising him individually at all times."
Attempts to find suitable accommodation since his release have failed, leading Social Services to agree a return to the family home on a temporary basis, despite this being regarded as unsuitable and, "chaotic".
The officer said: "Police have concerns of the danger (youth) poses to others and himself. He is very well known to police for serious offending since a young age. More matters are pending including charges from an incident in which he took a female relative prisoner in her home and held a knife to her throat. On that occasion the risks were so severe police armed response attended and (youth) had to be tasered."
On another occasion the youth demanded two social workers supervising his care take him to get a tattoo. However on arrival staff told him they couldn't do the tattoo after which he, "threw a hissy fit and demanded the social workers drive him to his family home. They were in fear throughout the journey," the officer said.
A defence barrister argued bail should be granted given her client's age and complex needs.
She said: "He wants to return to his family home where he is currently visited every other day by social workers."
District Judge Barney McElhome felt there are risks associated with this and while agreeing on the presumption of bail for youths noted, "a shocking record for high violence offending."
He ruled release would be to an approved address with an 8pm to 8am curfew along with a ban on alcohol and non-prescribed drugs.
There is also to be no contact by any means with the injured party.
The case is listed for mention later this month.
Sign Up To Our Newsletter