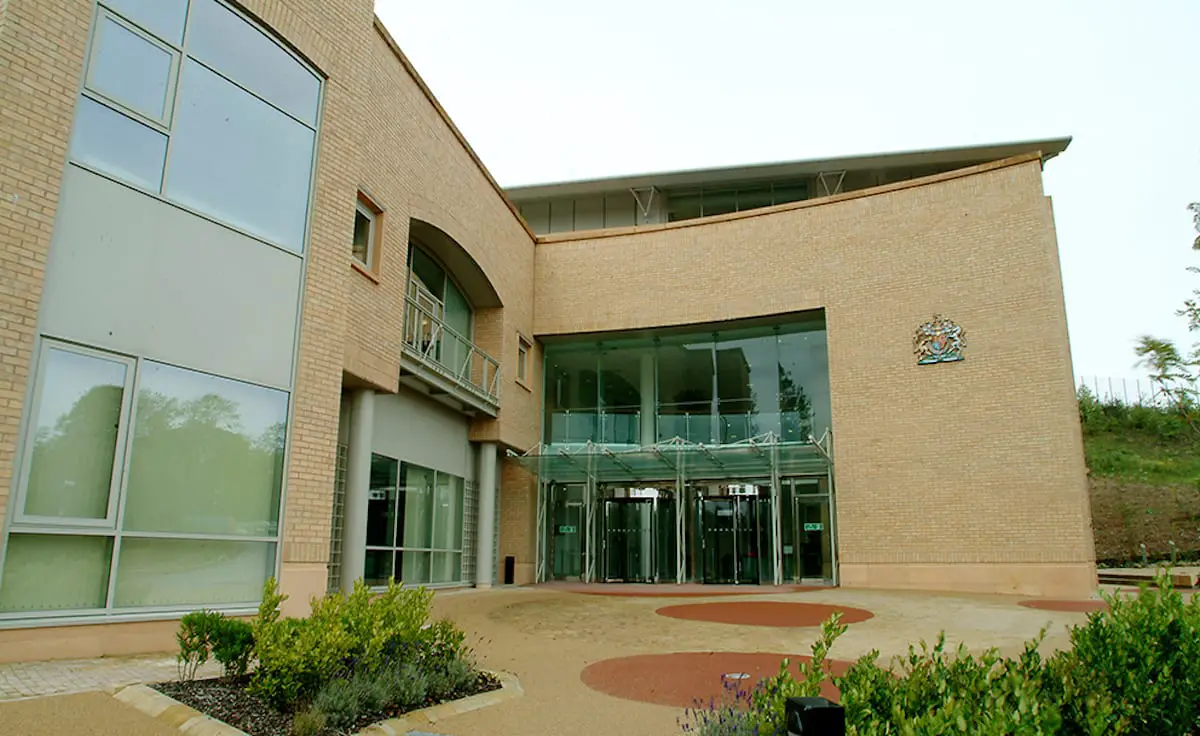 A woman currently awaiting sentencing for her role in the death of Pat Ward has changed her plea at the last minute on violence charges for which she was on bail at the time of her arrest in the murder inquiry.
The case was held back having been superseded by the pending murder trial and as such could not be reported at the time.
Having denied all charges a trial was about to get underway at Dungannon Crown Court when Karen Marie McDonald's defence team asked for her to be re-arraigned.
Standing in the dock of the same courtroom where went on trial for Mr Ward's murder earlier this year, she admitted assaulting a woman on May 18, 2018, damaging a window in her home and threatening to destroy the property.
A fourth charge of intimidating the woman into withdrawing a complaint was left on the court books.
While no details of these matters were disclosed, the court noted McDonald (37) of McCrea Park, Clogher has a relevant record for violent offending.
It was while remanded on bail for these charges, she would be arrested over Mr Ward's death on February 9, 2019, remaining in custody ever since.
She denied murder and an alternative count of manslaughter, while her partner Niall Cox (28) of the same address, initially also denied murder but later pleaded guilty.
Mr Ward, a thirty-year-old father of four, suffered severe head trauma and upper body stab wounds.
CCTV showed Cox drag him from McDonald's home to an alleyway where he was abandoned, brutally injured and half-naked.
The footage also captured McDonald carrying his legs a short distance before dropping them and returning indoors.
His lifeless body would be discovered the next morning by a couple walking to work.
Pathologist Professor Jack Crane said Mr Ward was, "Beaten, kicked, stabbed and struck a number of times to the head with a heavy, blunt elongated object … Extensive blood loss, combined with the head and chest injuries were responsible for rapid but not immediate death".
It is believed a number of weapons were used including a machete and a barbell.
McDonald insisted she had no role in the attack nor in cleaning up the bloodied scene in her home, instead contending she acted under duress due to fear of Cox.
Mr Ward's wife had spent the night looking for him, having become concerned when numerous calls to his phone went unanswered.
At around 4.40am, dressed in nightwear, she called at the home of a neighbour where Mr Ward had been socialising the previous evening who confirmed he had left some time ago and suggested he may be in McDonald's home, as he knew Cox.
Mrs Ward made her way there but before she could knock, the door was opened by Cox.
McDonald emerged from the living room stating, "Who the f*** do you think you are? Get out of my house."
Both of them denied Mr Ward was there which McDonald accepted in court was a lie but insisted she had to go along with Cox out of fear.
She claimed Mr Ward had hidden upstairs when his wife called at the house and on coming back down attempted to kiss her which Cox observed and "grossly overreacted".
What occurred then is still not fully known, save for the extensive injuries Mr Ward sustained.
The jury deliberated for around two hours before clearing McDonald of murder but convicting her of manslaughter.
She is due to be sentenced along with Cox next month.
However following her change of pleas in the latest matters, they too will be added to the overall sentencing exercise.
Sign Up To Our Newsletter