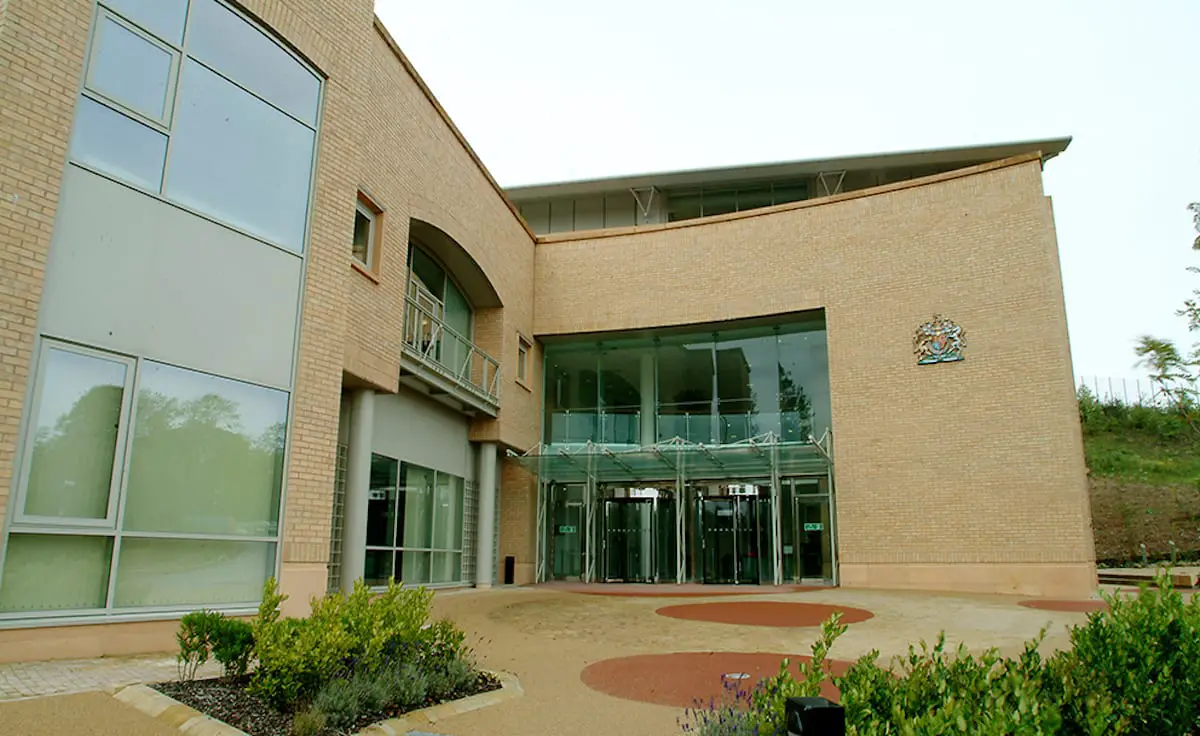 A Tyrone man accused of raping a child along with other allegations including possessing a vast hoard of indecent images, has had his bail amended on being returned for trial in Dungannon.
Appearing for a committal hearing was Jason Harkness (29) from Drum Road in Cookstown, who is charged with raping and sexually assaulting the child on dates between 2019 and 2022, as well as possessing indecent child images and extreme pornography.
A prosecuting lawyer told Dungannon Magistrates' Court there is a case to answer which was agreed by District Judge Michael Ranaghan.
Harkness did not object to the proceedings and declined to call witnesses or give evidence on his own behalf at this stage.
Judge Ranaghan ordered him to appear for arraignment at Dungannon Crown Court on June 29.
With the committal completed the defence applied to amend two of Harkness' bail terms, with one deemed impossible to enforce and the other impacting on his partner's phone access.
Setting out the circumstances of Harkness' arrest a detective constable explained Social Services asked him to remove himself from the area so a care plan could be put in place for the child but he refused.
She had made a number of disclosures alleging Harkness had raped her with the abuse beginning when he encouraged her into a bedroom, placed her facedown on a bed and holding her down with one hand while raping her.
It is also claimed he frequently washed her in the shower, taking longer than necessary and sexually touching her.
Rape allegedly occurred more than once and there were several incidents of oral sex.
A medical examination found evidence consistent with abuse.
As the child disclosed Harkness would text her to "come to him for fun", police seized his phones and when analysed thousands of indecent images of children were discovered.
Officers stopped categorisation at 1,651 images out of a hoard of 135,249.
Objecting to bail variations, the detective pointed out Harkness recently breached his conditions when he was found with internet enabled devices.
While his partner claimed these belonged to her and he had no access to them, officers found no effort to reduce the likelihood of this.
The detective said: "If given access to the internet we feel the defendant will continue to offend and seek further indecent images of children. He seems to be unable to self-regulate his internet usage. Police also believe the prohibition of contact with anyone under 18 is critical."
The defence argued this should be amended to "inadvertent" contact which Judge Ranaghan agreed, deeming the condition "a legal impossibility otherwise".
In addition, the defence said as a result of the bail breach "every internet capable device in his client's home was removed".
Harkness' partner was told she could not have a mobile phone in the property and she was having to leave her device with a friend before returning home each day.
It was contended this was unfair as she requires her phone for her employment and "these conditions are like terms for a Sexual Offences Prevention Order which is for managing persons who are convicted as opposed to those who stand accused … it's disproportionate to ban my client and his partner from internet usage. I fully agree my client should not have uncontrolled access but that could be managed by imposing a condition of ensuring internet history can be examined by police at any time".
Judge Ranaghan agreed to the amendments ruling balance needed to be struck between "the presumption of innocence and the protective jurisdiction of the court".
However, he warned Harkness any breach will see him remanded in custody until the case concludes.
Sign Up To Our Newsletter