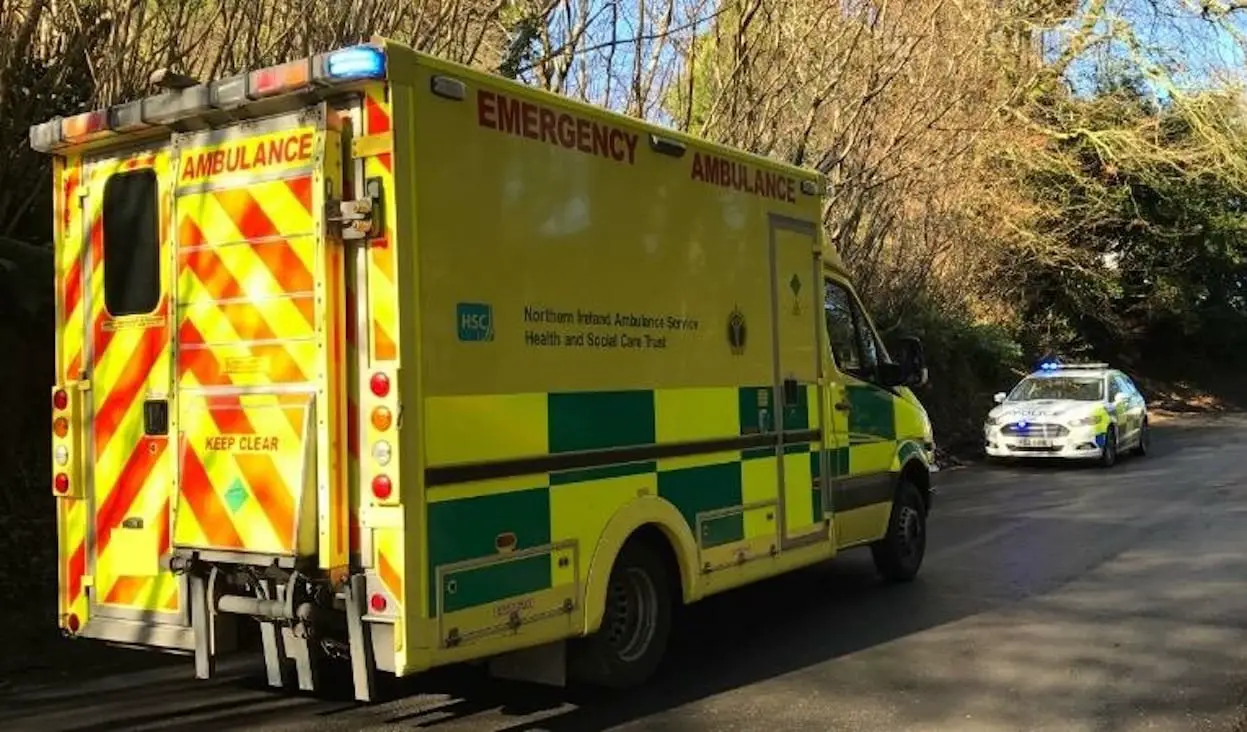 A woman who caused death and grievous bodily harm due to careless driving when she was 18-years-old, has been ordered to carry out Community Service.
Lucia Sarah Kevin (22) from Farlough Road, Dungannon admitted causing the death of Bridget Currie and grievous bodily harm to her sister Aileen Currie during the incident on September 15, 2019.
At around 10.15 that morning Kevin was driving along the Quintinmanus Road in the direction of Dungannon.
The victims were out for a walk after attending Mass and were familiar with the road which had no footpath.
As Kevin's car rounded a left-hand bend she observed the victims, swerved to avoid them causing her strike a grass verge and lost control.
Her car spun anti-clockwise across the road, mounting the opposite grass verge and striking both women, before coming to rest in a field.
Bridget Currie, aged 71, died immediately at the scene from multiple injuries.
Her sister Aileen sustained seven broken ribs, a broken clavicle, a crushed left knee, a chipped neck bone and bruising to the brain, causing her to remain in hospital for almost two months.
The court heard that Kevin was only recently out of her R-Plates a few weeks beforehand, but there appeared to be nothing wrong with her driving.
She was sober, wasn't travelling at speed, or using a mobile phone at the time and her car was found to be completely sound and fully insured.
At Dungannon Crown Court Judge Brian Sherrard said the deceased, a retired primary school teacher, was "a much cherished person from a large and close-knit family who have been deeply affected by her death. They are heartbroken. She was healthy, active and a productive member of the community. I fully accept that the loss of Miss Currie has been incalculable."
He noted Kevin, who has a completely clear record, tried to assist both victims at the scene and the collision has had repercussions, "leaving her devastated and filled with remorse and regret".
The judge told her: "You display a high level of remorse and it's quite apparent you have reflected deeply on the impact on the Currie family and the community as a whole."
He acknowledged: "These are always exceptionally troubling and difficult cases because death and injury have resulted from an accident rather than from a deliberate criminal act, which this court is habitually dealing with. Realistically there are very few drivers amongst us who have not breathed a sigh of relief when we have managed to narrowly avoid a collision. Damage and loss can never be addressed by any sentence."
Judge Sherrard said: "Human life can never be restored, nor can its loss be measured by the length of a sentence. We recognise that cannot reconcile the family of the deceased to their loss, nor will it cure their anguish."
Turning to sentencing, he said the court must look to the quality of driving and the degree of danger it foreseeably created.
"Imprisonment is only appropriate when the level of carelessness gives rise to real culpability. It seems this was a case of driver error which resulted in devastating consequences. Inexperience as a driver is highly likely to have significantly contributed to the collision which was avoidable. The community has been depleted by Miss Currie's death as a result of carelessness when driving."
Kevin was ordered to carry out 240 hours Community Service, which Judge Sherrard said "is proper and proportionate given the significant circumstances of this case."
In addition, she was disqualified from driving for 12 months.
Sign Up To Our Newsletter