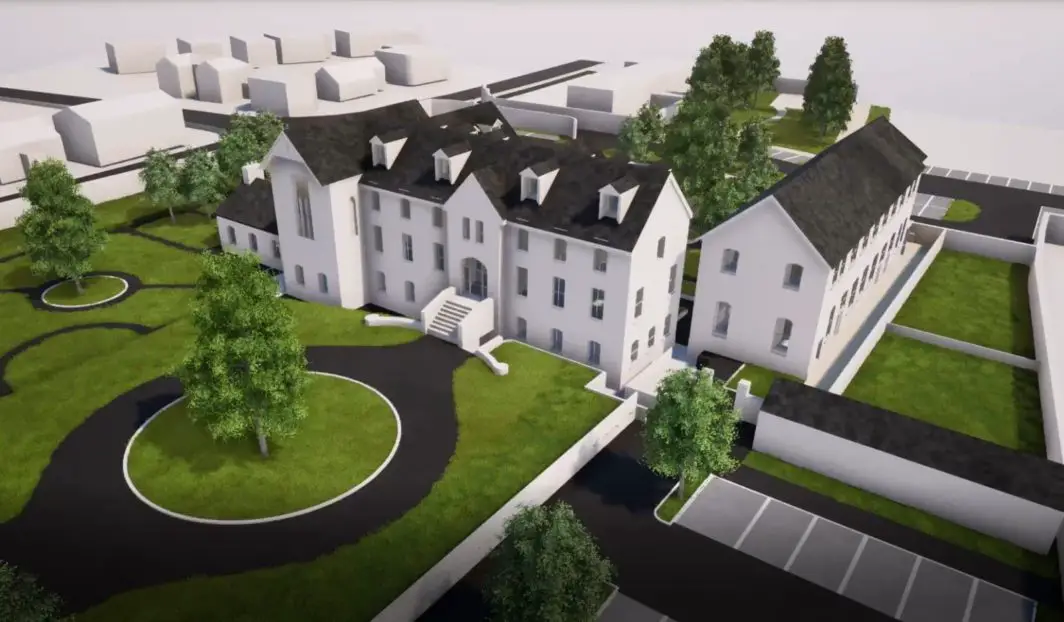 More than 11 years after the Sister of Mercy left the Dungannon convent they had called home for over a century, plans for the premises' refurbishment have been approved.
Lodged by agent Manor Architects on behalf of Drumglass Parish Trust Fund, permission has been granted for the mixed use redevelopment of the former convent building and school at 9 Northland Row in Dungannon.
The application was approved at a meeting of Mid Ulster District Council's planning committee on Monday, June 12.
Plans are now in place to transform the premises into a public, community and interpretative space with event space which will include a restaurant and function room, a parish office, archive store and library facility.
General office space will also be created with the existing chapel to be retained for occasional mass services. Permission has also been granted for the creation of a nursery and crèche facility on site.
The ancillary spaces and surrounding curtilage will be redeveloped to provide gardens, interpretative space and car parking plus a waste water treatment plant.
A planning officer's report on the application, presented to members of the committee ahead of their decision notes the site is currently occupied by a large 19th century building, former parish hall, former school building, former two storey office building, mobile classrooms, Northland Row car park with 48 spaces and Killyman Road car park with 144 spaces.
The two-storey office block on site will be demolished as will the former parish hall and the mobile classroom.
It is noted within the report that the proposal involves "restoring and repairing as much of the existing fabric of this historic building as possible" with the scheme intent on respecting the existing built heritage while making it practical for modern use.
Despite concerns from DfI around the potential loss of parking provision in the town, the proposed site will, according to the report, provide the full allocation of parking standards required by DfI of 105 spaces, one coach space and 1 HGV space.
There will also be 10 cycle spaces and the site is bounded by two arterial bus routes making this an accessible way to travel to the site.
Recommending approval was granted, the report concludes by noting a pre-commencement condition should be attached to ensure the "onus is on the developer to get agreement from NI Water on the proposed waste water treatment works".
A proposal to approve the application was then put forward by Councillor Deirdre Varsani and seconded by Councillor Christine McFlynn.
Sign Up To Our Newsletter