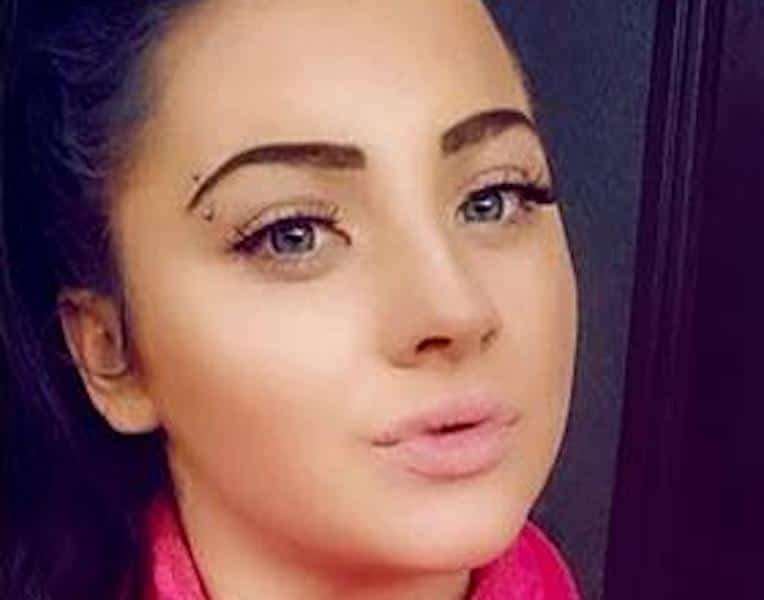 The mother of murdered two-year-old Ali-Jayden Doyle who died after a sustaining what an "extensive non-accidental head injury" has had a number of bail conditions removed despite police opposition.
Jade Dempsey (25) formerly of Sycamore Drive, Dungannon is charged with causing her daughter's death through an unlawful act and perverting justice by providing misleading information to police.
Her partner Darren John Armstrong (32) of Park Avenue, Dungannon is charged with Ali- Jayden's murder.
Refused bail at first appearance, Dempsey was later released by the High Court after obtaining a suitable address, with strict conditions including electronic tagging, curfew, signing three times weekly with police, no unsupervised contact with children and no contact with Armstrong.
At the latest sitting of Dungannon Magistrates' Court a defence barrister applied for the tag to be removed, which police opposed, although were agreeable to extending the curfew.
The defence said due to issues obtaining an address Dempsey has served in excess of a two year sentence on remand and "has demonstrated adherence to bail conditions. The tag and curfew were imposed due to a risk of flight and whatever the position at the time of the tragic incident, it is a year down the line".
She continued: "This is a vulnerable individual who is traumatised by the events of last year. She views the tag as a beacon of her vulnerabilities, and this impacts on her mental health. The tag condition has become wholly disproportionate."
A detective responded: "The investigation team don't support this application. The defendant has connections in the Republic of Ireland, where her father and both sureties reside. Police accept she's vulnerable but could be difficult to manage without a tag."
The defence contended: "My client can't help it if her father lives in the Republic. In the early stages of the investigation she travelled to her family for a balloon release for her deceased child. While there she was contacted by police and asked to liaise with Garda who transported her to the border where she was arrested by PSNI. She's had ample opportunity to flee if she wished."
Deputy District Judge Sean O'Hare agreed to remove both tag and curfew adding: "We'll see if the defendant can maintain the other conditions in the meantime."
He listed both Dempsey and Armstrong to appear again on November 18 when it is hoped a committal date to transfer the case for trial can be fixed.
Sign Up To Our Newsletter