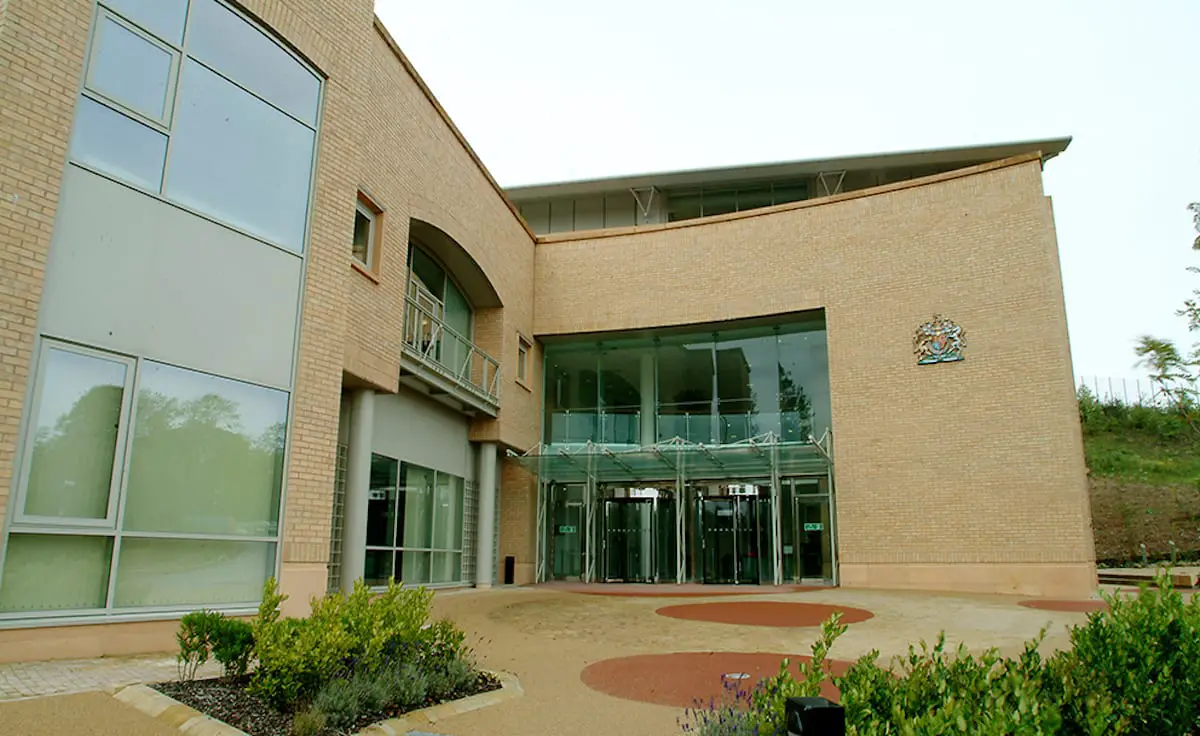 A man has been remanded in custody accused of a "litany" of sexual and domestic abuse offences against his partner and children over a protracted period of time.
Aged in his forties, the accused cannot be named to protect the identity of the alleged victims.
He is charged with raping his partner on June 26, and in the days prior to that assaulting and threatening to kill her.
It is further alleged he engaged in a course of abusive behaviour causing her to suffer physical or psychological harm on dates between March 1, 2022 and June 28.
In addition, he is accused of child cruelty on various dates from 2021 until June this year and being in possession of an offensive weapon, namely a knife and threatening to kill a child.
A detective constable told Dungannon Magistrates Court all charges could be connected.
She explained the female complainant attended with police last week accompanied by two of her children, reporting extensive domestic abuse over a 20-year period by the defendant.
It was alleged he assaulted their children, made threats to kill and had been controlling them for some time.
The complainant disclosed being raped by the defendant continuously throughout their relationship and in the course of this he would use ropes, ligatures and handcuffs to tie her up for sexual abuse.
The most recent rape allegedly occurred a few days before she attended with police.
Around two weeks ago, the complainant alleges the defendant punched her and threatened to kill her if she left him.
One of the couple's children has claimed the defendant threw a set of keys at him and chased him up a flight of stairs armed with a knife while threating to kill him.
Social Services were alerted and while visiting with the family, further allegations were made by the children against their father which were of a sexual nature.
Objecting to bail, the detective said: "Police are concerned the defendant will commit further offences. Although this is the first report from the family there are a number of allegations and significant safeguarding concerns.
"The complainant feels she can only come forward now as she is in fear he will carry out the threats. We are also concerned he may interfere with witnesses and there is a risk of intimidation."
She continued: "Allegations are slowly coming from the children so there may be further disclosures of a sexual nature."
A defence barrister pointed out his client answered all questions put to him during police interview, insisting all sexual activity with his partner was consensual and denied any form of offences against the children, including threats to kill.
He said: "The defendant strongly denies the charges and I do not see any sound basis to support the police objections to bail. Police and Social Services are involved and the court can impose strict conditions. Refusing bail is not the only method to provide safeguarding."
However, District Judge Michael Ranaghan replied: "This is a difficult case. We have heard a litany of very significant offences. My major concern is if the defendant was released it may prevent the family from engaging further, thereby creating a risk of interfering with justice."
Bail was refused and the defendant was remanded in custody to appear again by video-link on July 25.
Sign Up To Our Newsletter