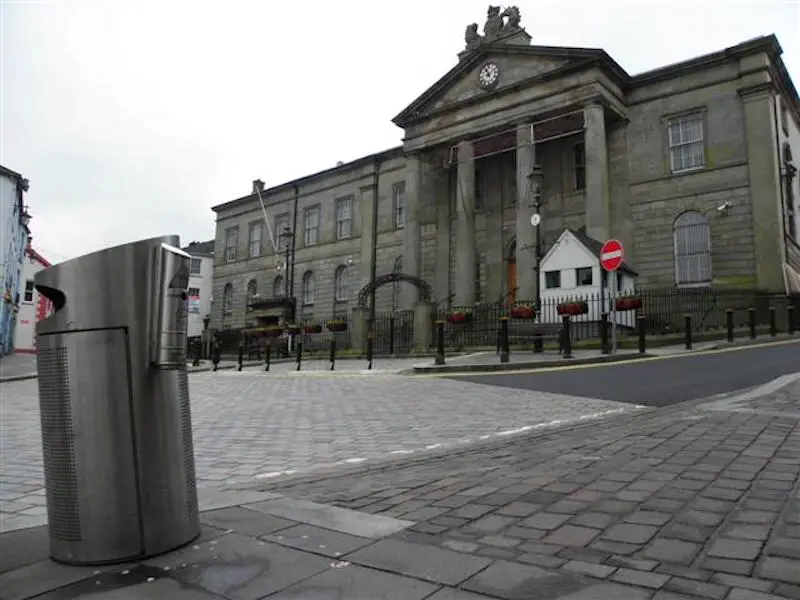 A 30-year-old man has been remanded in custody charged with offences relating to the alleged attempted murder of his partner.
Appearing by video-link from police custody was Cory McNally, from Altmore Drive, Dungannon, who is charged with attempting to choke the woman to render her unconscious or incapable of resistance to enable him to commit attempted murder.
It is further alleged he unlawfully and injuriously imprisoned the woman and detained her against her will, stole her mobile phone and assaulted her causing actual bodily harm.
Finally, McNally is accused of engaging in a course of abusive behaviour likely to cause the woman to suffer physical or psychological harm.
All matters are alleged to have occurred on October 16.
A detective constable from the PSNI Public Protection Branch told Omagh Magistrates' Court the charges could be connected.
Opposing bail, he explained the incident was "a very sustained, violent attack on the victim who is now deemed to be a high-risk domestic abuse victim at the hands of the defendant".
"They have a child together and, if released, police fear there will be attempts to make contact and potential reoccurrence of the incident," said the detective constable.
The court heard McNally made full admissions during interview and has previous convictions for assault although these were not domestic in nature.
While accepting the matter is serious, a defence solicitor argued bail could be granted with McNally residing at an alternative address in Coalisland, which District Judge Bernie Kelly felt "isn't far enough away", adding: "It's walkable to where this injured party lives."
The defence suggested, among other conditions, his client could be banned from entering Dungannon leading Judge Kelly to respond: "There's a societal norm that you don't attack the mother of your child, but according to the allegations, he did so. Why would he be any more likely to adhere to a court order requesting him to do certain things when it appears he doesn't adhere to other rules?"
She continued: "These are serious charges. They are in a domestic context and setting. I appreciate there is no history of domestic violence but this as an escalation in behaviour which gives the court grave concerns. In addition the child is a source of potential contact."
The defence acknowledged the incident was "at the high end of a domestic incident", however stressed McNally's limited previous record and no previous abusive history between the couple.
Judge Kelly remained resolute stating: "The courts have to take these matters very seriously and we do. I'm very conscious of the balancing act this and any court has to carry out, but a woman has gone to police and she deserves the full protection of the law in force behind her. I don't consider the defendant a suitable candidate for bail."
McNally was remanded in custody and will appear again by video-link at Dungannon Magistrates' Court next month.
Sign Up To Our Newsletter