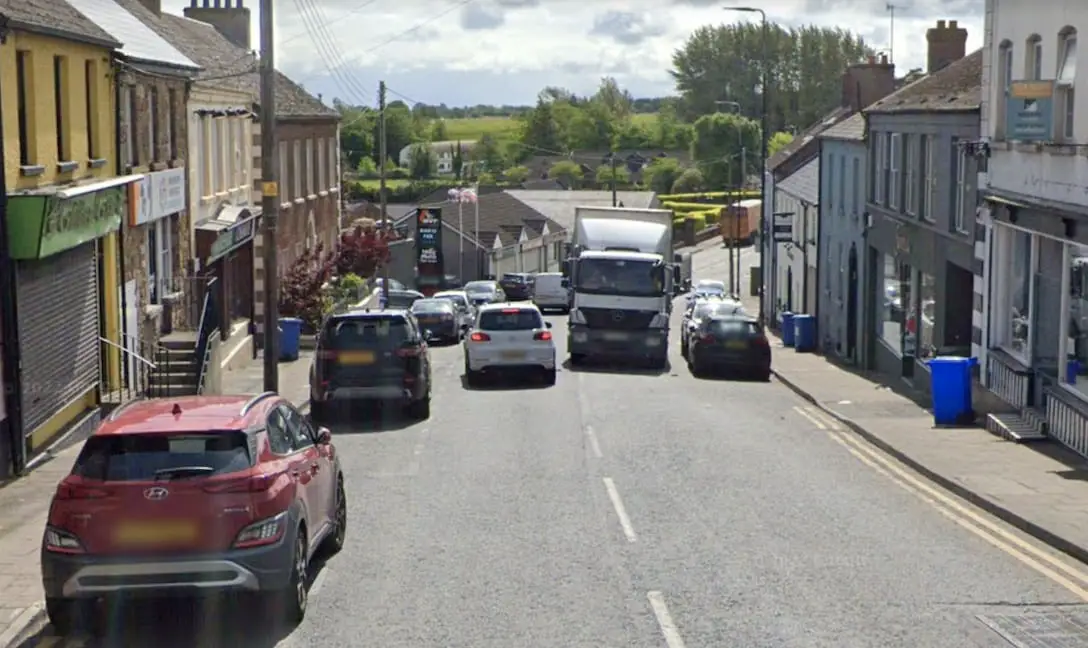 Mid Ulster District Council's development committee has backed plans from the Department for Infrastructure (DfI) to implement parking restrictions in Moy, with one councillor stating his hope this leads to greater parking enforcement in the village.
At a meeting of the committee on Tuesday, October 11, members heard how DfI Roads is proposing to introduce parking and waiting restrictions at Charlemont Street in Moy.
The restrictions, if introduced, will see stretches of Charlemont Road marked as no waiting time at any time though loading and unloading will be permitted.
There will also be a stretch of two hours no return in two hours parking which will be in force from Monday to Saturday 8:30am to 6:30pm.
With council officers advising the introduction of this proposal will help DfI in the discharge of their statutory duty and making the recommendation that the committee endorses the proposal, Councillor Clement Cuthbertson said he was happy to do so.
The DUP representative also proposed that Council write to DfI asking them to ensure these restrictions are enforced.
"I am happy enough to propose this," said Cllr Cuthbertson.
"If the department is putting in restrictions does that mean there will be enforcement in the area.
"There is an awful issue with parking in the square at the minute and I know the red coats only attend once a month. If restrictions are not enforced putting them in place is pointless.
"I am happy enough to propose but I would like to send some correspondence to DfI just to see if they are going to enforce parking or just leave it the way it is."
The committee's Chair, Councillor Sean McGuigan seconded the proposal telling the chamber he was in agreement with Cllr Cuthbertson and the chamber voiced its support for the proposal.
Sign Up To Our Newsletter