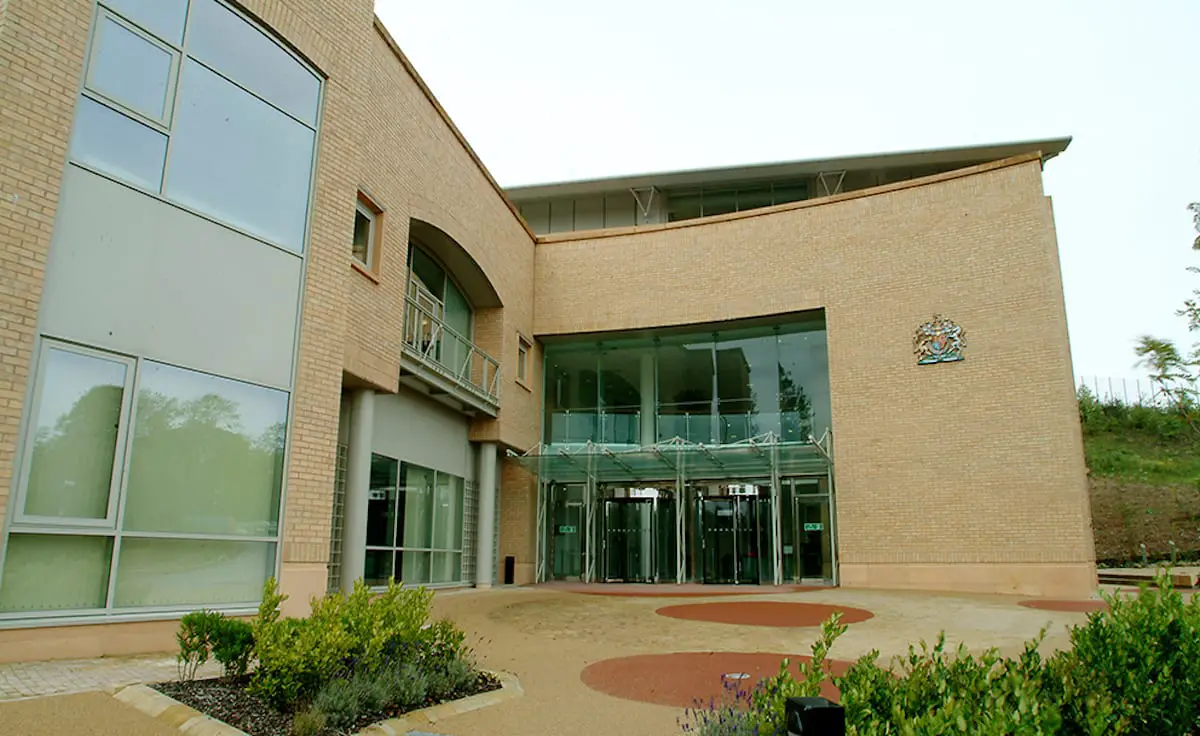 A County Tyrone father who sexually assaulted his daughters while their mother was in hospital receiving treatment for cancer, has been jailed.
The defendant, now aged in his fifties cannot be named to protect the victims, initially denied the charges but pleaded guilty ahead of trial at Dungannon Crown Court.
He accepted five counts of indecent assault committed on various dates between 2005 and 2009.
Two charges each related to two of his daughters with the remaining single count involving the third.
According to the dates there is an overlap of the abuse against all three victims.
The court heard the defendant's wife and mother to the girls, was suffering from cancer and some of the abuse occurred when she was in hospital for treatment.
While full sexual activity never occurred there was intimate touching of two victims and all three had their pubic hair shaved off by their father on different occasions.
One victim was aged around 13 and sleeping in bed with her father while her mother was in hospital.
At some point she recalled "fleeting" sexual touching of her genital area.
On a different occasion, he shaved off her pubic hair in the kitchen of the family home.
Another victim, aged about 14 at the time, described a similar pattern of events, also as she lay in bed with her father while their mother was in hospital.
She too had her pubic hair shaved off by her father in the kitchen on a separate occasion.
The third victim was aged around 12 when her father shaved off her pubic hair.
While Judge Brian Sherrard QC accepted no penetration occurred he remarked: "It is clear appropriate boundaries were blurred."
He told the defendant: "The victim impact statements leave me in no doubt of the serious damage by your actions. While you have no previous record, these offences represent a very significant, seismic fall from grace…
"It is unfortunate you continue to minimise your involvement as shown in the pre-sentence report, which is something the court needs to take account of … a clear pattern of abusive and humiliating behaviour can be seen emerging. The totality of this abhorrent behaviour persisted for several years involving three persons."
The judge acknowledged the guilty plea indicated remorse and while, "admissions came late, the victims were spared potential re-victimisation by cross-examination at trial".
He told the defendant: "You abused the position of trust as a father to you children. That is a gross breach of trust. Touching of two of the girls occurred when their mother was debilitated and absent from the house to offer protection.
"This indicates the taking advantage of vulnerability, and took place where the victims ought to have been entirely safe. That aggravates the offending."
Jailing the defendant for three-and-a-half years, Judge Sherrard concluded: "It is of considerable concern, even after all this time, you continue to minimise your offending."
Sex offender registration will remain in place indefinitely for the defendant.
Sign Up To Our Newsletter