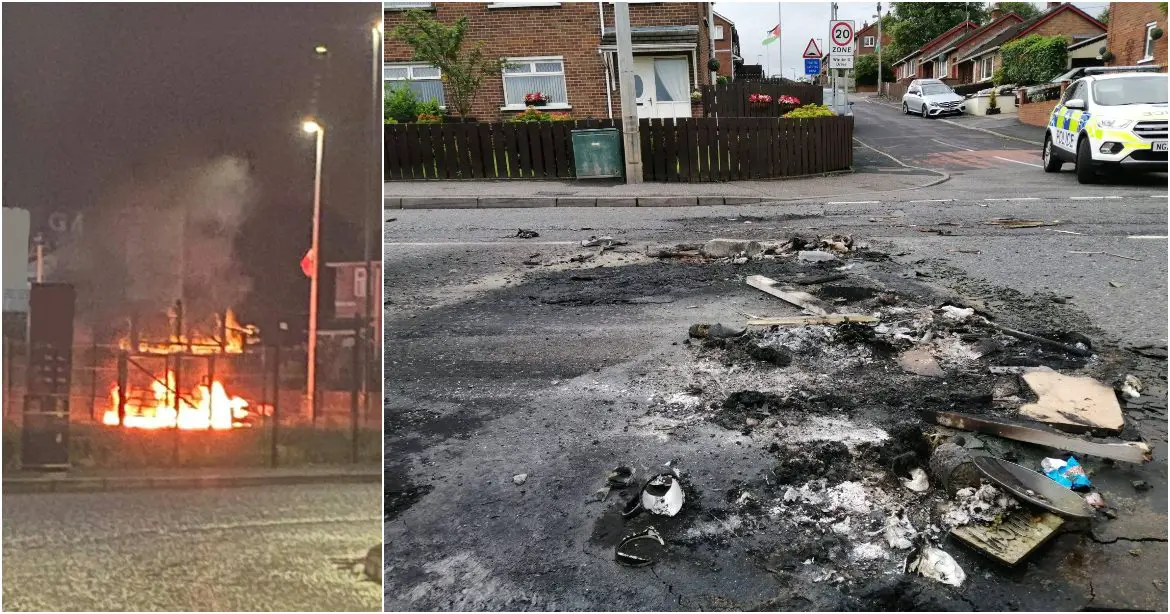 Police in Dungannon were attacked by a group of up 30 balaclava-clad persons this week.
Mid Ulster officers say they have been dealing with a variety of very serious, challenging and upsetting incidents.
During one of the incidents the Ballygawley Road, outside Windmill Drive, was blocked by a group of 30 people all wearing balaclavas.
They set fire to furniture causing upheaval to innocent passing motorists!
Then when Police attend to ensure everyone's safety their vehicle is struck with a petrol bomb and masonry.
A PSNI spokesperson said: "Police have spoken to residents in the area who are horrified by the incident, the community wants better for their area and to live without fear.
"We appeal to those who think this behaviour is acceptable to take a look at what destroying your own community achieves. This and putting the emergency services under even more pressure is not the way forward.
"If anyone has any information or dash camera footage please contact police quoting reference number 2086 of 07/08/21 or anonymously call Crimes stoppers on 0800 555 111."
Sign Up To Our Newsletter