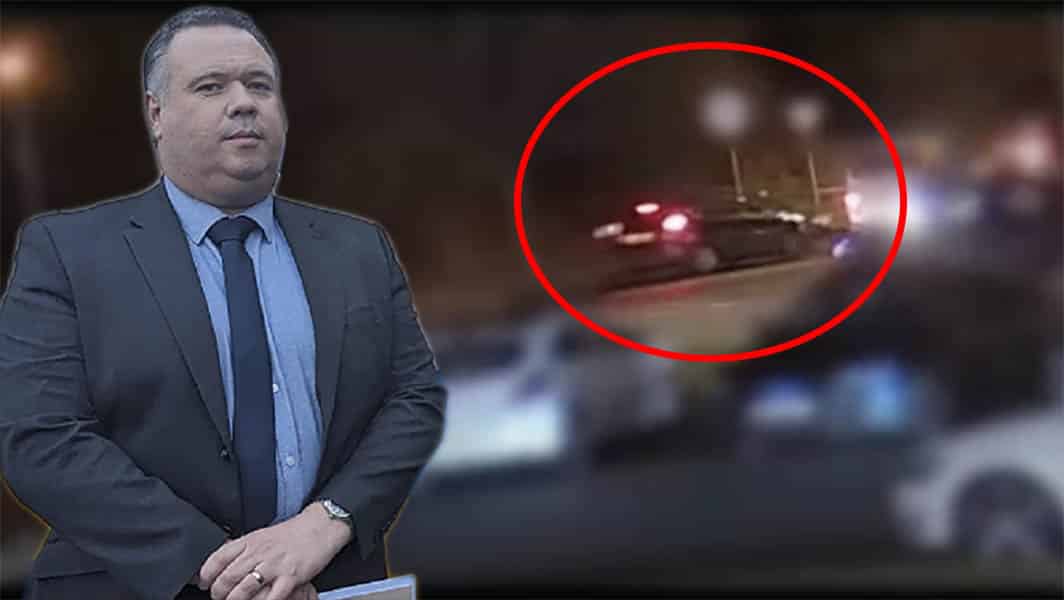 Three further men have appeared in court in connection with the attempted murder of Detective Chief Inspector John Caldwell, bringing the total charged to 10.
He was shot by two gunmen on the evening of February 22 this year while taking football practice at Youth Sport in Omagh.
In May, seven men appeared in court jointly charged with his attempted murder in what was described as a "meticulously planned" attack.
They are Omagh men Jonathon McGinty (28) from St Julian's Downs, Gavin Coyle (45) from Killybrack Mews; Robert McLean (28) and James Ivor McLean (72) and Alan McFarland (47) of all Deverney Park, along with Matthew Joseph McLean (33) of Glenpark Road, Gortin and Brian Carron (38) of Claremount Drive, Coalisland.
Matthew McLean, McFarland, McGinty are also accused of preparing for acts of terrorism by the provision of vehicles.
Carron and Coyle are further accused of belonging to the IRA.
James McClean, Coyle, McGinty and Carron have to date unsuccessfully applied for bail.
On Wednesday, James Gerard McSorley (58) from Chichester Mews, Belfast, John Andrew Gallagher (45) from Church Drive, Newtownabbey and Tony Thomas Slevin (47) from Derryloughan Road, Coalisland are jointly charged with preparing for acts of terrorism in relation to a Ford Fiesta believed to have been used in the attack.
McSorley and Gallagher are further charged with possessing items and providing money or property for use in terrorism.
Individually it is alleged Gallagher sourced and stored one of two similar-appearance Ford Fiestas, McSorley drove it from Belfast to Tamnamore and Slevin assisted in its transport.
Gallagher and Slevin spoke only to confirm they understood the charges, but McSorley said: "That's lies. The car was sold in good faith. That's all I done."
A detective inspector told Dungannon Magistrates' Court the charges could be connected, but defence lawyers challenged this.
He explained a blue Fiesta arrived at the scene and two men wearing waterproof clothing and holding firearms, approached DCI Caldwell shooting him multiple times.
They left in the Fiesta which was later found on fire.
It had been fitted with false plates taken from a vehicle in Coalisland.
CCTV showed one of the Fiestas "looped" Youth Sport while the incident was underway.
The next day the other Ford Fiesta "of a similar age and colour" was reported on fire in Ardboe.
It is believed the Fiesta was allegedly driven by McSorley from Belfast to Coalisland then transported on.
The detective said: "Two blue Fiestas were in the area of the attack at the same time and both destroyed by fire … This is the Belfast part of the New IRA supplying vehicles to the Tyrone New IRA to carry out an attack. Communication is arranged by other members who will cascade down into each area and operatives will be given their instructions."
Lawyers argued the evidence against their clients was tenuous with Slevin's solicitor suggesting: "This case is more hype than substance."
However, District Judge Ranaghan disagreed, stating: "This a complex and intricate investigation with a web of evidence between the three defendants and the attack on DCI Caldwell. I find the charges are connected."
Gallagher did not apply for bail, however, his co-accused did.
Opposing McSorley's application the detective said: "We believe he had a key role in this terrorist organisation who are impervious to change. He was jailed for explosives activity pre-ceasefire and has a pivotal role as he continues to engage in violent dissident activity decades after his first incarceration."
In respect of Slevin, it was contended he "has the mindset of persons involved in New IRA activity who as such aren't simply going to desist by being admitted to bail. He is also a flight risk and the New IRA can facilitate this."
Judge Ranaghan refused bail and all three will join the seven co-accused to appear again by video-link at Omagh Magistrates' Court next month.
Sign Up To Our Newsletter