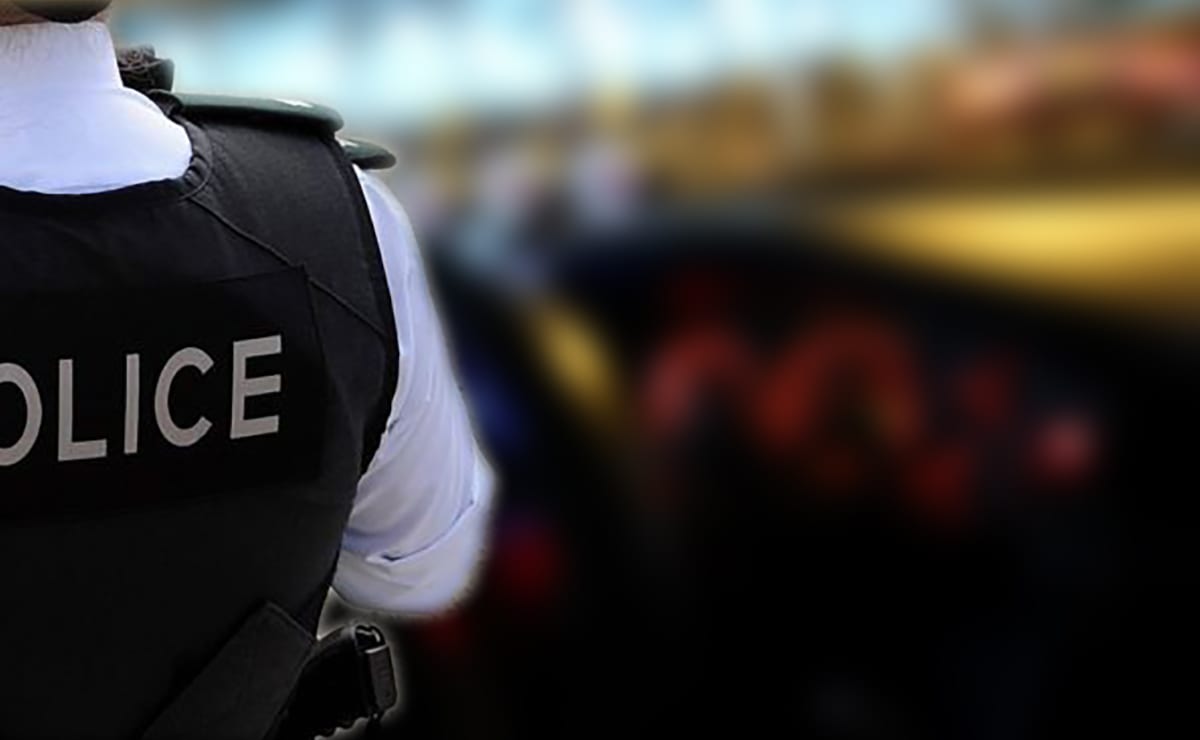 A repeat offender currently on bail pending appeal against a prison sentence for sexual assault, has appeared before a special sitting of Dungannon Magistrates' Court, accused of smashing a bottle over a police officer's head.
Patrick Michael David Bell (40) of Woodburn Crescent, Dungannon is accused of attempting to cause the officer grievous bodily harm on August 5, as well as assaulting a second officer possessing an offensive weapon, possessing cocaine, disorderly behaviour and resisting arrest
A police officer confirmed the matters could be connected.
She explained police observed Bell with his son in Dungannon, and believed this to be in breach of existing bail.
On stopping to speak to them, Bell, who was holding a bottle of Buckfast, made off.
One officer pursued him on foot while another followed in the police vehicle.
Bell attempted to run onto waste ground behind a nursing home but was blocked by the police vehicle, and the officer exited to detain him.
At this, Bell turned the bottle, holding it by the neck to use as a weapon. The officer drew his CS Spray and gave a number of commands to drop the bottle, but Bell refused.
The spray was deployed but was ineffective due to wind conditions.
Bell shouted to his son telling him to steal the police vehicle and the officer had to return to prevent this.
By this stage Bell has reached a fence surrounding the nursing home which he attempted to climb over but failed.
As an officer approached, Bell smashed the bottle over his head, before picking up metal chairs belonging to the nursing home and used these as weapons.
He struck the officer multiple times to his body, who drew his baton but Bell managed to take hold of another metal object and throw it at police, striking a different officer to the head.
CS Spray was successfully deployed and police were able to take Bell to the ground and apply handcuffs.
When searched a quality of suspected cocaine was found in his trouser pocket.
Both injured officers required hospital treatment.
While in custody police decided to interview Bell for unrelated matters, but he refused to leave his cell as he wasn't permitted a cigarette and threatened to smear excrement on the walls.
Opposing bail, the officer said Bell has 295 previous convictions and has a propensity for violence for which is managed by a specialist police unit.
She added: "The only significant gaps in offending are when he's in prison. He was only released for other offending on July 8 and is already involving himself in criminal behaviour. He continues to associate with pro-criminal peers and makes no effort to distance himself, in this case even encouraging his son to become involved. Police fear for the general public as well as victims and witnesses."
A defence barrister suggested bail could be granted with stringent conditions including a ban on entering Dungannon and residence at a police-approved address.
District Judge Steven Keown remarked: "The defendant faces a litany of serious charges and has a horrendous criminal record. He is a menace, a danger and completely out of control. This a hopeless bail application."
Bell was remanded in custody to appear again by video-link later this month.
Sign Up To Our Newsletter