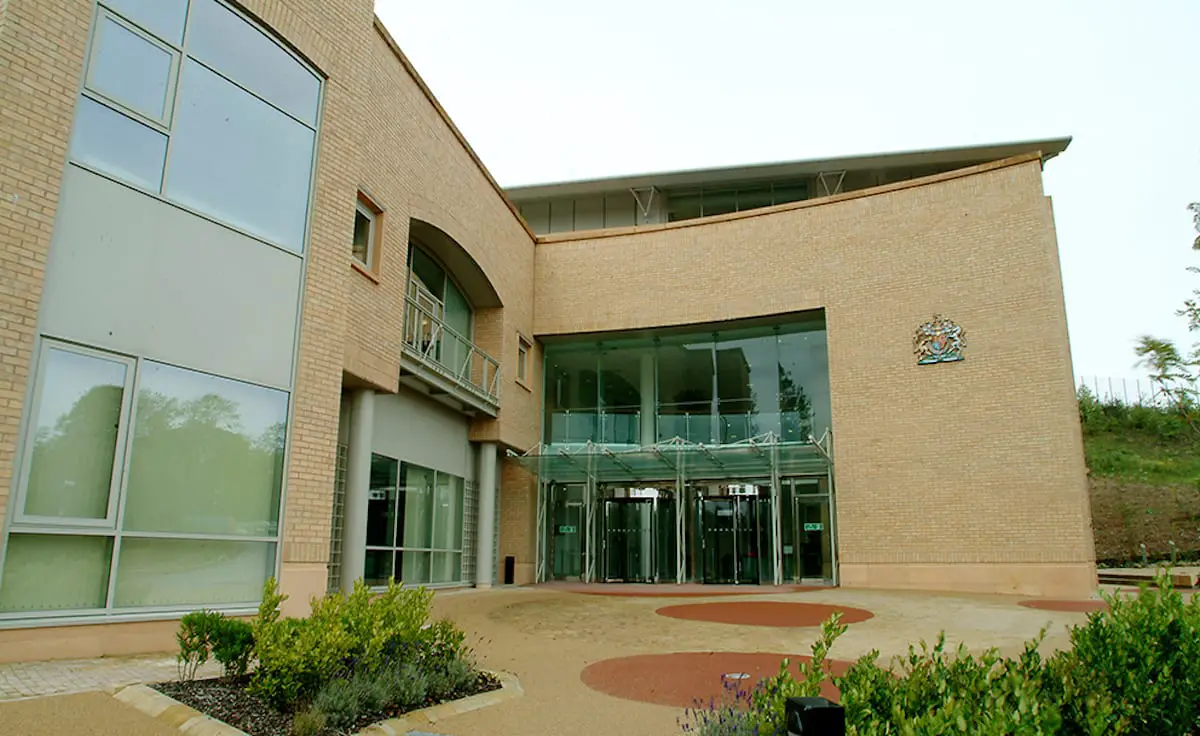 A Benburb man has been remanded in custody on charges relating to an alleged relationship with a female which began in her mid-teens.
While she insists it wasn't sexual until she turned 18, it's alleged the defendant became controlling, obsessive and aggressive, in one instance letting himself into her family home in the middle of the night after secretly getting a key cut.
Craig Leitch (31) from Lisgobban Road is charged with sexually assaulting and sexually communicating with the complainant as a child during 2019 and 2020, as well as inciting sexual activity and sending a "menacing" communication.
From February this year, he allegedly engaged in abusive behaviour causing physical or psychological harm and from October 1 until his arrest, stalked the complainant causing fear, alarm or distress.
A detective constable told Dungannon Magistrates' Court all charges could be connected.
He explained a third party alerted police to suspicions of Leitch grooming the complainant for around three years.
According to the detective she first encountered him at an event – which had a hot-tub – which she was in along with others including the defendant and his wife.
It is alleged he touched her leg and requested her Snapchat details until his wife told him to stop.
Shortly after that meeting, he allegedly asked the complainant to engage in sexual activity, but she refused.
They had on-and-off contact during which he offered to "show her the ropes" and regularly conversed sexually.
There were several secret meetings until a relationship started in earnest earlier this year, however, Leitch "became obsessive", having her use a location app on her phone so he could see where she was.
He frequently asked who she was with, becoming verbally aggressive if she didn't do what he said.
She described him waiting in the carpark of her work "checking up on her" after she finished a shift.
He allegedly asked her to leave this job as he didn't want her working with other males.
Prior to this, Leitch would arrive at her school, also checking up on her.
The complainant disclosed being asleep in her family home about a fortnight ago and woke to find Leitch getting into bed beside her.
It was the middle of the night and when she demanded to know how he gained access, Leitch allegedly said he had "got a key cut".
Frightened, the complainant spent around 90 minutes convincing him to leave.
Since then, he has "hovered outside her home" on one occasion for four hours.
While the complainant confirmed all sexual activity was consensual, she added Leitch made her feel she "had to make him happy".
When interviewed he accepted being in a relationship with the complainant but denied any offences.
Objecting to bail the detective said: "Communication allegedly started when the complainant was just 15. This became a relationship which turned out to be controlling and manipulative. If released, the defendant may influence her to withdraw her statement."
A defence solicitor contended Leitch was "being romantic" when he went to the complainant's school or work, and just days before arrest attended her family home to discuss their relationship.
"She says it was controlling, he says it was a loving, normal relationship, albeit there's an age-gap," said the defence.
He argued if activity as suggested in the hot-tub occurred with Leitch's wife present "she would have separated from him. There's no independent evidence of that incident".
Following consideration Deputy District Judge Sean O'Hare refused bail stating: "The defendant entered into an ill-advised relationship with a much younger girl. There's clearly a factual dispute as to what went on. I'm not satisfied any conditions could address concerns of witness interference."
Leitch will appear again by video-link later this month.
Sign Up To Our Newsletter