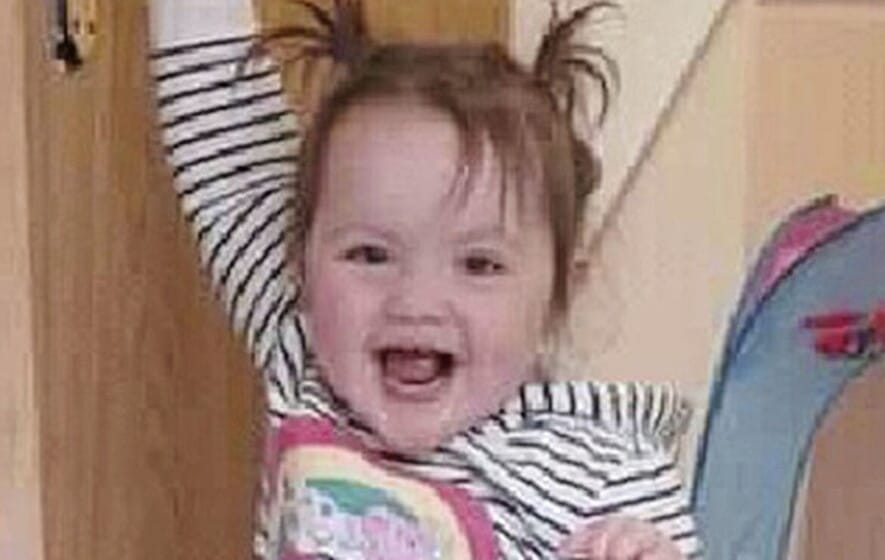 Lawyers acting for two people charged in connection with the murder of toddler Ali-Jayden Doyle, have expressed serious concerns after the committal date to transfer to crown court was delayed yet again.
The two-year-old died on August 6, 2021, having sustained what was described as "catastrophic head injuries" allegedly caused by her step-father Darren John Armstrong (33) of Park Avenue, Dungannon.
He is charged with murdering Ali-Jayden and perverting the course of justice by providing police with misleading information.
The child's mother, Jade Dempsey (26) of Sycamore Drive, Dungannon but since bailed to an unspecified address, is charged with perverting the course of justice and causing the death of a child.
When the pair first appeared in court it was disclosed an ambulance crew attended Armstrong's home to a report of an unconscious child.
Paramedics found Ali-Jayden unresponsive and were suspicious of Armstrong's claim that she fell against the fireplace, striking her head.
She was rushed to hospital but tragically passed away.
Armstrong was arrested on suspicion of murder the same day and Dempsey would be arrested a short time later.
It transpired both Ali-Jayden and her brother were on the Child Protection Register due to Dempsey's relationship with Armstrong, who was to have no access to them.
Dempsey claimed she went to his house to return a bank card and realised one of the children had lost their dummy, so left them with him while she re-traced her steps.
In fact she had arranged to leave the children with him while went to Belfast.
On her way to the bus, Armstrong sent a text complaining Ali-Jayden's baby brother was "seriously melting" his head and "won't stop crying".
His next communication was a phone call saying Ali-Jayden was injured.
A post-mortem revealed injuries so extensive it wasn't possible to establish how many times there had been impact.
The case was due to be transferred to crown court on March 3, however this date could not be met, with a prosecuting lawyer explaining the file is prioritised and a member of staff is working solely on it, but more papers had been received, leaving staff struggling.
Lawyers for both Armstrong and Dempsey voiced concerns around the continuous delay and pointed out they had yet to receive the case papers.
On that occasion the judge ruled these must be served on both lawyers by March 10.
However, despite this instruction, the date again was not adhered to.
A prosecuting lawyer informed the court the case is "quite substantial" and the file papers are currently being checked.
She suggested a committal date could be fixed in six to eight weeks, but Deputy District Judge Sean O'Hare remarked: "The case papers were ordered to be served by March 10, so six to eight weeks is unacceptably long, especially when one of the accused has been remanded in custody since his arrest. The court has certain expectations. What is the hold up?"
The prosecutor replied: "The papers are voluminous which is why it's taking so long."
Judge O'Hare replied: "Go back to high command and tell the PPS the case papers are served on the defence lawyers as soon as possible. I am also fixing a committal date which might encourage the PPS to work towards it."
A review on progress will be heard on 24 March and the committal is now scheduled for April 21.
Armstrong remains remanded in custody while Dempsey is on continuing bail.
Sign Up To Our Newsletter