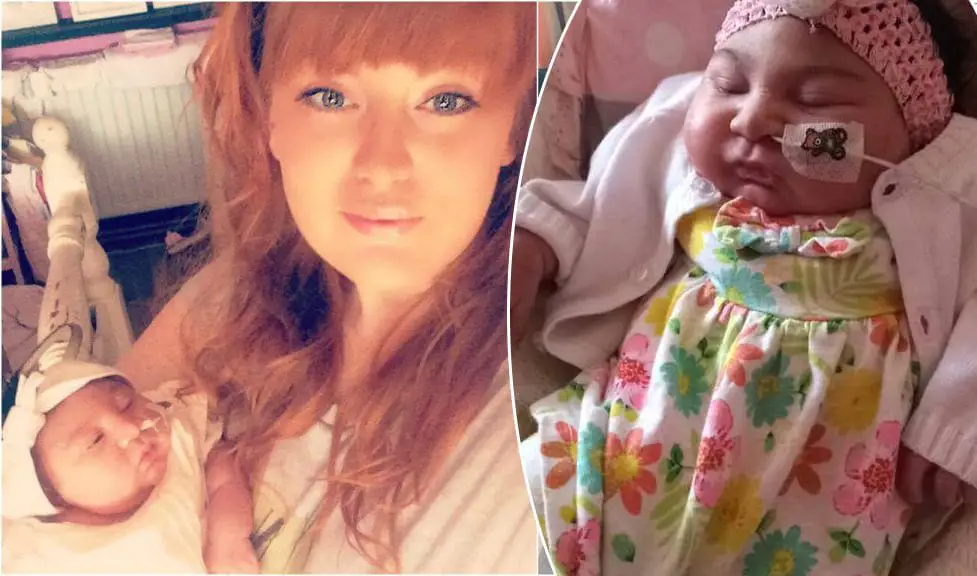 A young mother is organising a funday and market to help raise vital funds for a sick county Armagh child this weekend.
May Rose Gibney is less than six months old but is defying doctors with her fight against a rare brain condition called Encephalocele – a neural tube defect on the brain.
And the county Armagh community has rallied behind little May Rose and her mum Analee as she continues her fight to save her daughter's life.
A GoFundMe page has been set up to help raise £10,000 after the family identified an opportunity to seek specialist help in Boston, USA.
And another young county Armagh mum, who wants to remain anonymous, says she wants to do her bit to help.
"I don't know Analee, I'm just someone trying to help," she said. "I work in Early Years and have kids of my own but I can't even begin to imagine what that poor girl is going through."
This Sunday (July 23), Silverbridge Resource Centre will play host to a family fun-day and market, with a number of local businesses involved, including singer-songwriter Joe McShane who will provide the entertainment.
"Local businesses have been fantastic and thanks must go to Joe McShane who has given up his time to play. The Resource Centre and committee have been so helpful and can't do enough to help me get this up and running.
"There really is something for everyone; here's hoping the weather plays ball with us. We live in a great community that supports well when it comes to good causes."
The event runs from 1-5pm. You can find out more by following this link.
To donate to the GoFundMe, please click here.
Sign Up To Our Newsletter